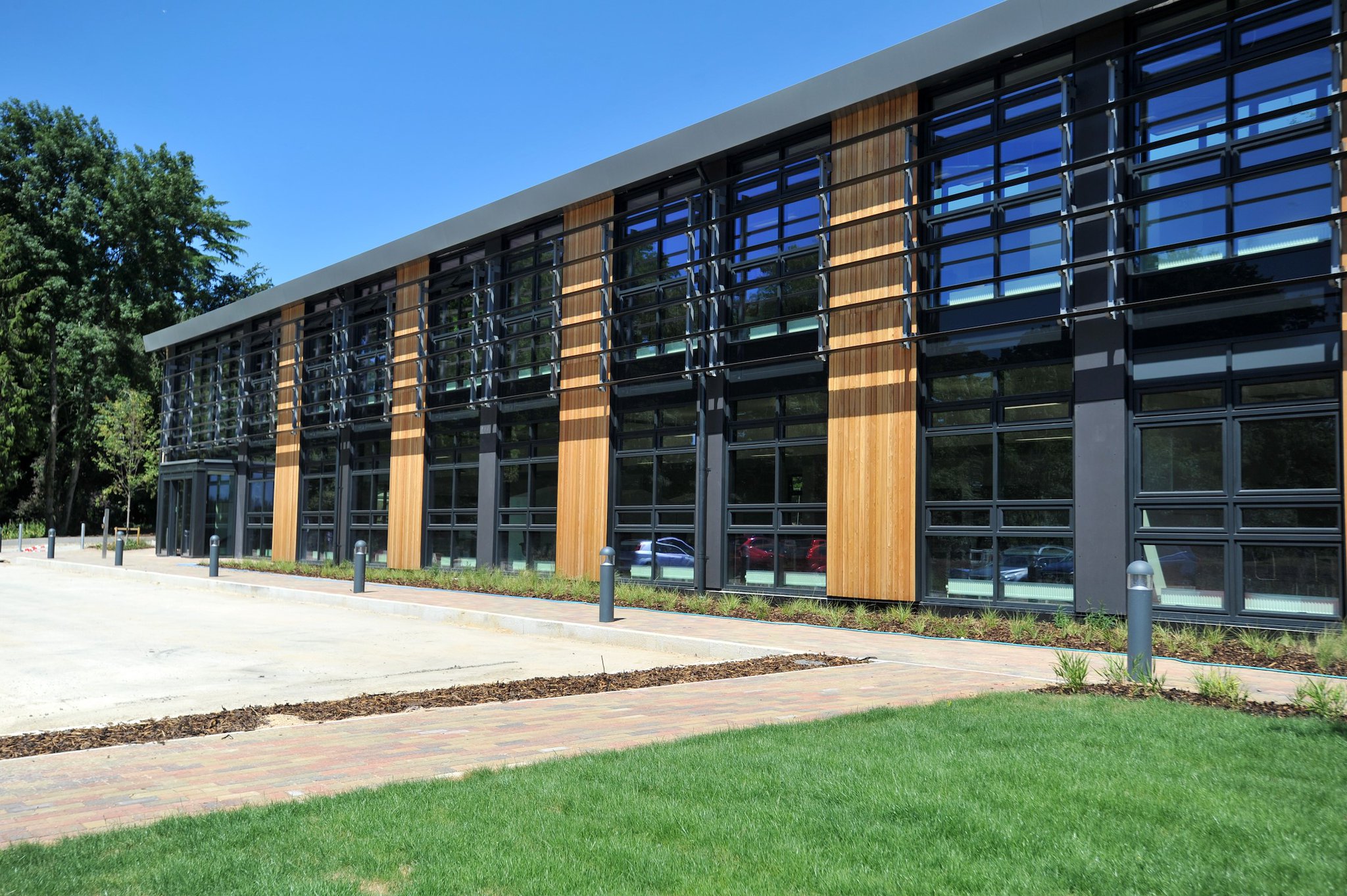 Since first opening in 2014, the Gloucestershire Growth Hub, based on Oxstalls Campus in Gloucester, has delivered an outstanding level of business support and growth impact for county businesses.
This has been evidenced repeatedly through national statistics and regional reports and most recently through The Times THELMA Award for Outstanding Employer Engagement. Such has been the impact of The Growth Hub, that GFirst LEP is supporting a widely publicized network roll out which sees The Growth Hub service being adopted by strategic partners throughout Gloucestershire.
The latest Growth Hub centre to open its doors for business is that of Cirencester: a flagship location for the network programme, and one brought about through collaboration between GFirst LEP and the Royal Agricultural University. In planning since 2013, the Cirencester Growth Hub officially launched last week and will provide a range of business services and facilities to businesses looking to grow.
The Minister for Local Growth Jake Berry said: 
"We are committed to boosting economic growth across the whole of the UK and building a country that works for everyone. The latest addition to the Gloucestershire Growth Hub network in Cirencester will deliver jobs and growth by supporting businesses with the ambition to grow, providing the advice and guidance that they need to thrive. It's great to see the network expanding right across Gloucestershire with this £1.25m investment from the Local Growth Fund, part of £4.17m LGF investment in these facilities over the last two years."
The new Growth Hub is an all-encompassing co-working environment to support business growth. Headed up by Yesim Nicholson, the Cirencester Growth Hub will allow businesses of all sizes, to collaborate, network and exchange ideas, providing meeting rooms, three nook pods, co-working space, three offices, a business advisory service, workshops and networking events. Yesim said:
"The Cirencester Growth Hub is providing a unique space for local businesses to come together to meet, collaborate and work in a professional and welcoming environment. I'm really excited about the difference the Growth Hub will make to local businesses"
Speaking of the significance of the Cirencester Growth Hub launch, Growth Hub Manager Sarah Danson said:
"We are delighted to see the Cirencester Growth Hub open its doors to businesses and start to deliver outstanding business support. This launch is a real testament to the collaboration, shared vision and dedication to delivering the very best level of business support to every Gloucestershire business that needs it. I would like to wish Yesim and her team the very best of success with this fantastic new venture and we look forward to working closely together to keep driving growth and ambition throughout the county."
Dr Diane Savory OBE, Chair GFirst LEP, added:
"Back in 2013 we came up with the original concept of a Growth Hub network offering business support right across the county. The original Growth Hub in Longlevens, in partnership with the University of Gloucestershire, opened its doors in October 2014 and has worked with over 2,000 businesses since then. To now see the first of these new Hubs open its doors, in a brand new building that has the wow factor both inside and out, makes me very proud. It has been an absolute pleasure working with all the team at the RAU."