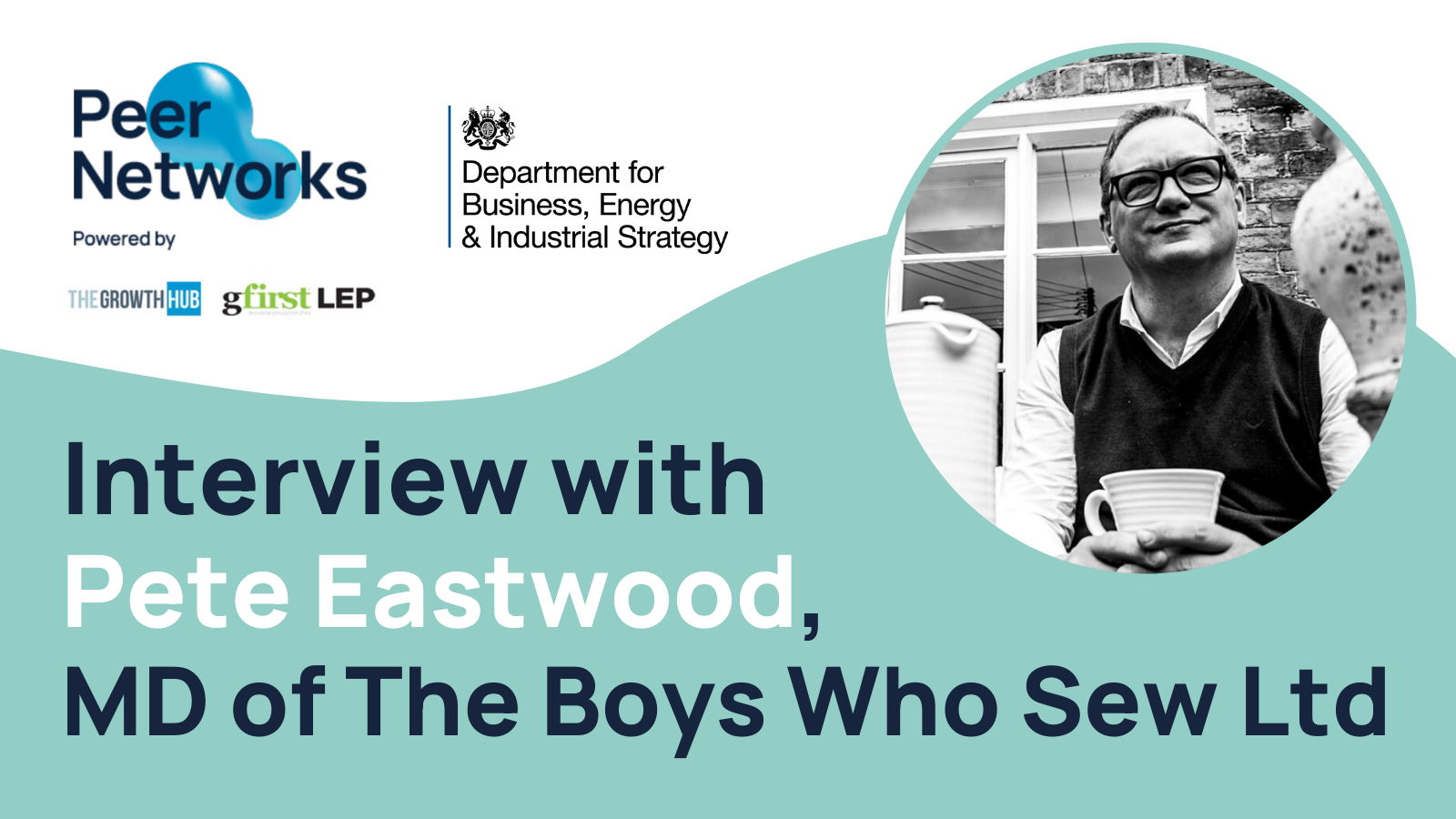 Nestled between the edge of the Cotswolds and the River Severn might be the last place you expect to find a former Head Coach of American Football working. And he may also be the last person you expect to be an artisan seamster, who stitches and sews upholstery for some of the finest properties in the country. 
And yet here he is, Pete Eastwood, Co-founder of The Boys Who Sew, in Berkeley.
After training as an artist during the '90s, Pete eventually found his way to senior creative leadership at Whittaker Wells in Bristol, selling high-quality upholstered homeware. Running the shop with Ryan, the other 'boy who sews', the two later launched their own business which focussed on the high quality manufacture, not just selling, of curtains and blinds.
I once thought that my eclectic background in sports and software could never translate to the sort of work I do now, but with the benefit of hindsight I realise it has given me a healthy and wide level of experience which I call upon most days. However I am still a newbie when it comes to manufacturing, business ownership, and a lot of other things. So I've always been on the lookout for good advice therein.
Pete had been utilising The Growth Hub's business support to help him navigate the steep learning curve – with mentorship, consultancy, and training workshops. So when one of his suppliers recommended Peer Networks, a programme running through The Growth Hub, he considered it a no brainer:
Peer Networks was described to be as a regular meeting of minds – business owners in the same sector who help to solve each other's challenges with a hive brain approach. The authenticity appealed to me, of getting advice from people facing similar challenges, rather than taking a gamble on paying a consultant.
After signing up for the free programme, Pete went on to meet with his peers every two weeks for a structured session led by a facilitator who kept them all on task. Through group action learning and 1-2-1 consultations, the attendees systematically solved their problems and levelled up their thinking.
It was an incredible chance to capture the perspectives of manufacturers much larger than ourselves, or in different segments of manufacturing where we could learn things from outside our echo chamber. Despite the vast differences between what we all did for a living, it was comforting to know that we all faced very similar issues. This helped to disarm the group and allowed us to speak freely, openly, and often personally – about what we were up against. I never felt any judgement and always felt supported.
Pete's confidence in running a business has grown, alongside development of his strategy –  to take account of issues like people engagement and flexible working. With 3 employees and ambitious growth plans for 2022, Pete is grateful for the opportunity to take part in Peer Networks:
I think it's something most business leaders would benefit from, new or experienced, young or old, big or small. It's a rare opportunity to diarise time to work on the business rather than in it. Being able to focus on your sector specifically was very useful and engaging with my peers is something I valued a lot. It's energising and eye-opening, being able to step outside of your own business, for just a small investment of time.
Read more about The Boys Who Sew and their passion for the brilliant and beautiful: https://www.theboyswhosew.co.uk

Read more about business support available at your local Growth Hub: www.thegrowthhub.biz/locations