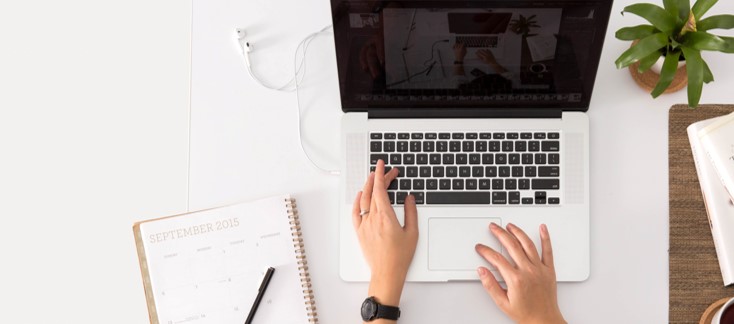 This updated was collated by GFirst LEP. For the latest news and updates visit their website here. You can also sign-up to receive their newsletters to get all the information you need, directly to your inbox. 
An update from David Owen, CEO GFirst LEP
Recovery from the coronavirus pandemic represents the single biggest economic challenge since the Second World War. However, it also presents the single biggest opportunity to reshape the British economy to make it more inclusive, productive, sustainable, innovative, and resilient. 
 
Last week we organised a meeting with a cross section of organisations from across the county including the FSB, NFU, Circle2Success, the voluntary sector and all our local authorities. The meeting was set up to capture further intelligence from our business community regarding how the coronavirus is affecting Gloucestershire businesses right now and what is likely to happen in the coming weeks and months. All of our Business Groups continue to meet, virtually, again to help capture this vital information. We are having daily conversations with central Government and feeding back concerns and queries from our business community.
In terms of a Recovery Plan, we have been looking at the impact of the government's economic measures on businesses and communities and identifying where additional support is needed. We will continue to work with central Government to ensure we have what is needed for economic recovery in Gloucestershire and identify the next stages of support needed.
 
Things we should be considering?
Support for our Visitor Economy, Tourism and Hospitality sector – a countywide campaign to promote 'staycations' in Gloucestershire

Operating in a climate of increased remote working and ongoing social distancing

 

Increasing large scale procurement in the county to support Gloucestershire companies – particularly our farm businesses?

 

The impact on our advanced engineering and manufacturing and others who trade globally

Changes to the high street and retail economy – how do we get more of our retailers online?

 

If you have any ideas you would like us to put forward please email me at info@gfirstlep.com
Our Local Authorities are working hard to get the Small Business Grants along with grants for businesses in the retail, hospitality and leisure sectors paid out as quickly as possible.
Over £103 million has already been paid out to over 8,700 businesses in the county.
All our local authorities are appealing for small businesses and retail/hospitality/leisure businesses, that may be eligible for a business support grant, but have not yet applied to please get in touch.
Our Growth Hubs continue to support small and medium sized businesses, helping them navigate information on available Government support. If you would like to speak to a Business Guide or Navigator please complete this Business Support Request Form 

In this hugely challenging time, the response of our business and wider community has been incredible, and I would like to thank all those who have gone above and beyond in their daily roles.
 
David Owen
CEO
GFirst LEP
Bounce Back Loans scheme launched
Small businesses will benefit from a new fast-track finance scheme providing loans with a 100% government-backed guarantee for lenders, the Chancellor announced yesterday (Monday 27 April).
Rishi Sunak said the new Bounce Back Loans scheme, which will provide loans of up to £50,000, would help bolster the existing package of support available to the smallest businesses affected by the coronavirus pandemic.
Businesses will be able to borrow between £2,000 and £50,000 and access the cash within days loans will be interest-free for the first 12 months, and businesses can apply online through a short and simple form. 
Over 100,000 items of PPE equipment offered by local businesses to support frontline workers
An appeal for businesses in Gloucestershire to offer up their stocks of Personal Protective Equipment (PPE) has generated 105,900 extra items of equipment in just a few days.
 
The appeal for extra PPE supplies to help NHS and social care staff delivering care to some of the most vulnerable people in the county was shared with local businesses by GFirst LEP last week.
 
84 companies responded to the appeal, some of which offered their stocks to purchase while others made them available free of charge.
 
As a result, the county now has the following additional PPE equipment available to support frontline workers.
 
- 30,200 face masks
- 58,000 gloves
- 16,000 disposable plastic aprons
- 50 full cover disposable suits
- 150 waterproof gowns
- 1500 visors

In addition to the items above, well over half a million items of PPE have now been received via the national supply route, including a drop of more than 82,500 items received earlier this week.
Sarah Scott, Director of Public Health and Chair of Gloucestershire's Strategic Coordinating Group said: "This is an amazing response and I'd like to say a massive thank you to everyone who contacted us to offer up their PPE supplies. This extra equipment is vital to preventing the spread of Covid-19 and keeping our frontline workers and the people they are caring for safe.
 
"It's fantastic to see local businesses playing their part to support the local community during these unprecedented times. If you have PPE and can help, please provide details of the items you have, including quantities and how quickly they could be made available to Covid19transporthub@glosfire.gov.uk .
 
Next Steps
If you haven't yet completed our Business Impact survey for COVID-19 you can do so here.
To speak to a member of The Growth Hub team about how we can support your business, complete the form here. 
Book on to one of our free online workshops and 1-2-1s here.