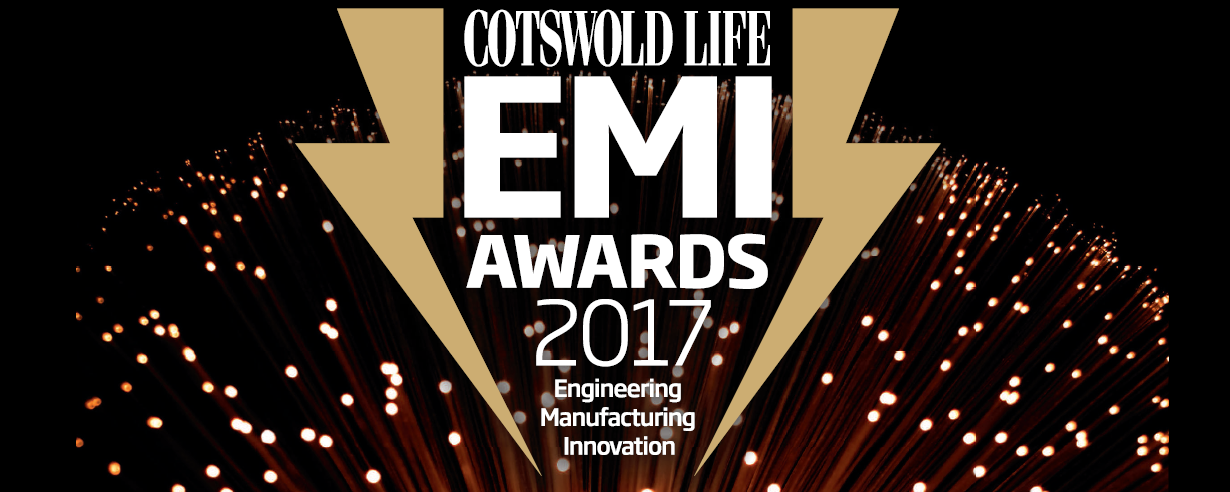 The Cotswold Life Engineering, Manufacturing & Innovation (EMI) Awards 2017 will celebrate the best in business across The Cotswolds. With 12 categories available to enter, ranging from export to innovation, Gloucestershire businesses have until Wednesday 19 July 2017 to submit their entries.
Nominees will be invited to a glittering awards ceremony at the iconic Cheltenham Racecourse on Thursday 2 November, to find out which businesses have clinched the top prizes. 
From excellence in sustainable manufacturing to groundbreaking educational partnerships that make a real difference, outstanding leadership to mind-blowing technological advances and groundbreaking research and development projects; there are categories to inspire and reward.
Disruptor of the Year – the award designed to recognise those who are really pushing the boundaries – is this time to focus more on the product than the company. Products that are really shaking up the market, breaking new ground, reinvigorating the sector in which they're operating. And SME Manufacturer of the Year will this year focus on companies with a turnover of up to £25m, as opposed to £5m in 2016.
The threshold for Large Manufacturer of the Year has changed too, to £25m and over.
To enter, or find out more about each category, visit: http://emiawards.cotswoldlife.co.uk/categories/