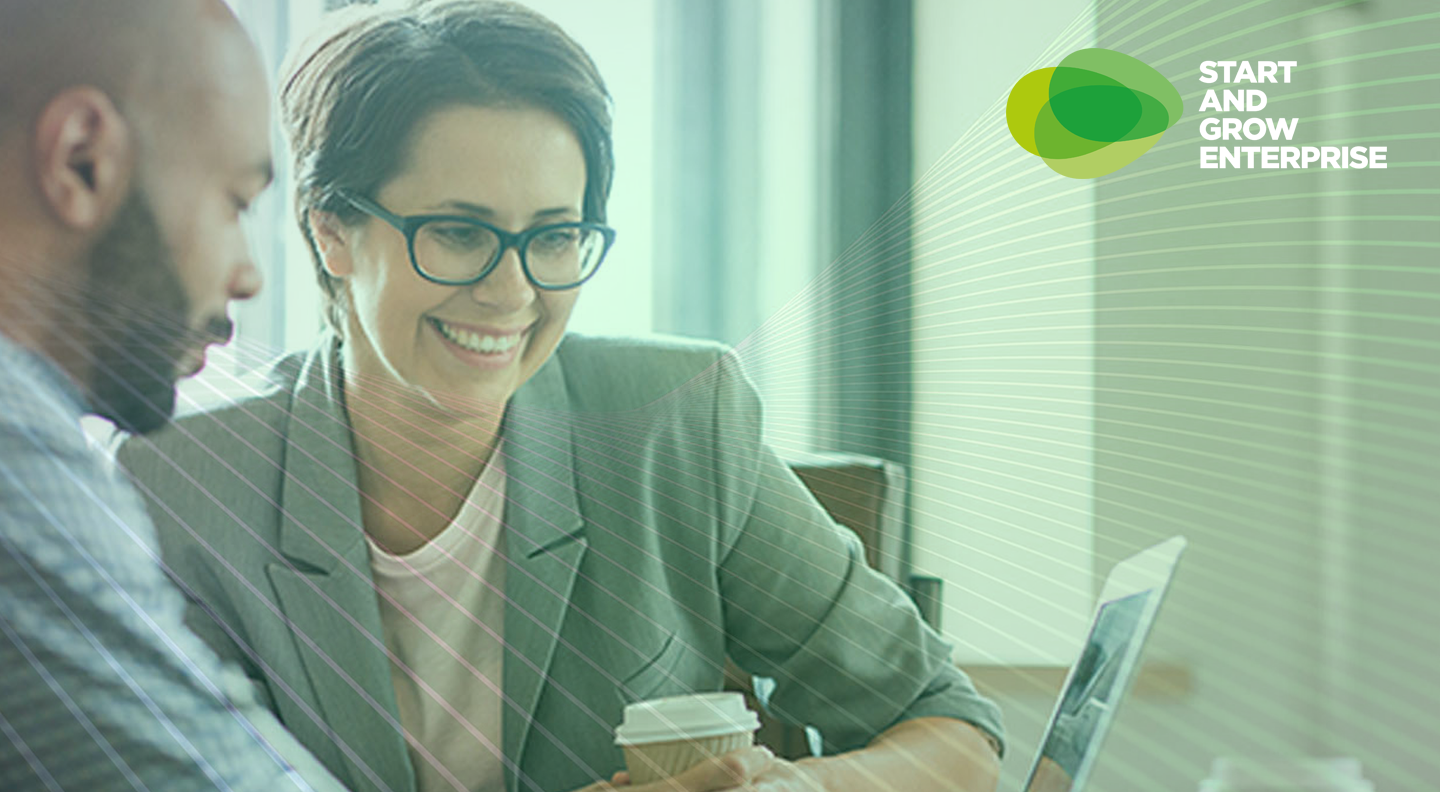 Start and Grow Enterprise is a professional business support service funded by the EU and the University of Gloucestershire. The programme offers a wealth of fully-funded business support for pre-start enterprises and early-stage businesses, including courses, workshops, coaching, networking, a competitive grant, and 1:1 support.
For some employees facing redundancy this support programme could be the launchpad to their next career step. Start and Grow Enterprise are ready to help those with a passion for their chosen field but need some support on the practicalities of starting a business. Whether the issue is developing a marketing strategy, setting prices or completing a cashflow forecast, Start and Grow Enterprise can help.
Their courses and workshops are led by seasoned professionals with expertise in their field, and are all delivered online using Zoom. The Start-up Course runs over two 3-hour sessions covering the essentials of starting a business. Additional complementary courses equip freelancers and entrepreneurs with the tools they need to turn dreams into reality and build an invaluable network of contacts across Gloucestershire. 
While their offering to Gloucestershire residents is completely free, they would consider running dedicated courses for companies whose employees are facing redundancy, at nominal cost to the company.
The Start and Grow Enterprise programme has been running successfully for over 3 years, and has supported over 600 enterprises in that time. The team are very conscious that Gloucestershire employers are facing difficult decisions regarding employees, and are keen to assist in this process to offer individuals hope for the future. They work closely with The Growth Hub and GFirst LEP to encourage a dynamic, diverse and exciting economy across the county.
Project Manager, Charles Dodwell said:
Gloucestershire has a rich history of commercial innovation and growth. We are happy to work with local Employers to offer a way forward for their staff, giving them hope for their future.
For more information you can email the team or visit their website.