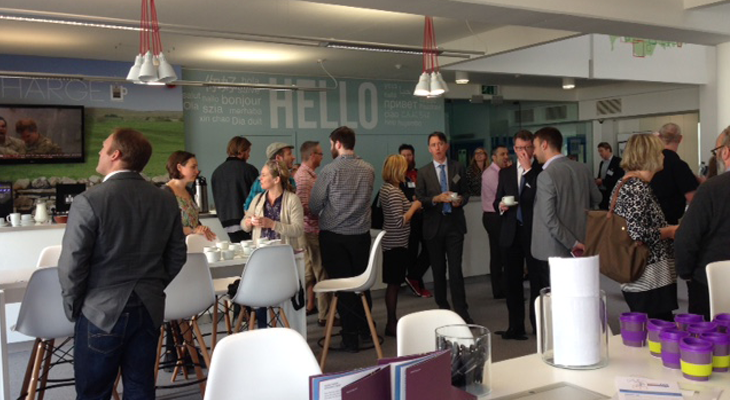 Businesses from across the South West travelled to Gloucester recently, to attend a series of presentations and workshops on growing their e-commerce business.
Hosted at The Growth Hub, on the University of Gloucestershire's Oxstalls Campus, the event was designed to encourage local businesses to think globally when expanding their online sales. UKTI and a selection of speakers delivered sessions on SEO (Search Engine Optimisation), VAT, e-fulfilment and currencies. There were also international trade advisors offering one-to-one consultations to deliver more tailored advice.
The event attracted a number of Gloucestershire businesses, including Simon Hurley from Rothko & Frost: "It was a very varied and useful day giving an overview of both the pitfalls and opportunities in global ecommerce for SMEs. The talks raised many interesting points, and debunked a number of myths surrounding critical topics such as SEO and VAT. Most importantly, the contacts acquired – both the speakers and other attendees – will allow us to capitalise on these opportunities in a cost and time effective manner."
61 businesspeople attended the event and Russell Jones, UKTI Regional Director South West, commented that "The event was an informative and useful programme with many industry experts taking the spotlight.  The South West businesses in attendance will benefit greatly from the skills and expertise learnt on the day."
The Growth Hub hosts a number of events to assist in business growth, both online and offline. For more information on what's coming up at The Growth Hub, refer to the calendar.