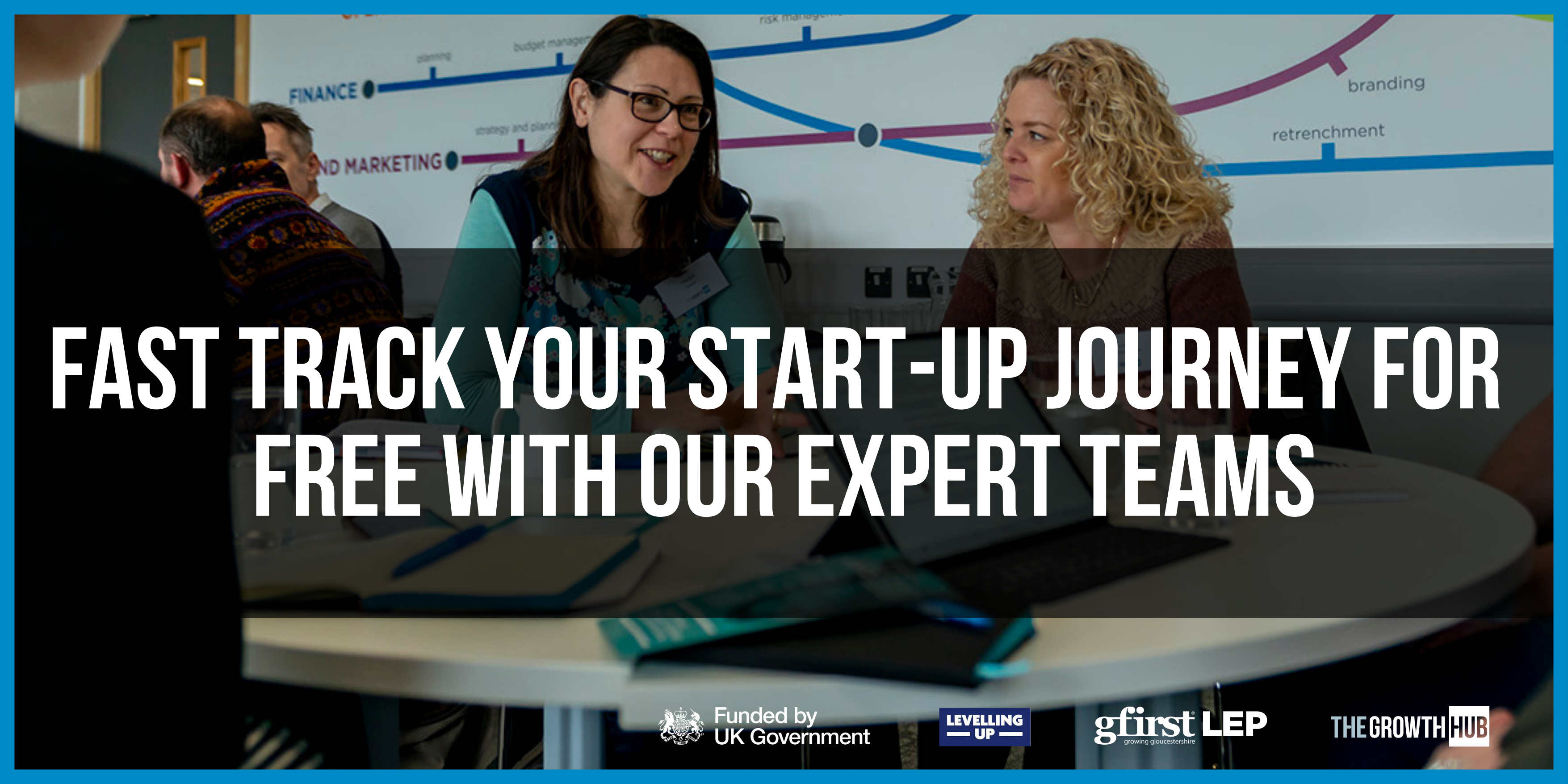 Are you an aspiring entrepreneur, a budding innovator, or someone with a ground-breaking business idea that's been itching to take flight?
The Gloucestershire Growth Hub Network is holding a two-part online course for all aspiring Gloucestershire entrepreneurs, designed to give you the fast track to launching your start-up dreams.

Having worked with thousands of start-up businesses, the Growth Hub team know the start-up journey isn't always easy. That's why this course has been designed to cover the most important elements of getting ready and getting started, along with those roadblocks often seen when great ideas meet reality.

Attendees will gain invaluable insights into identifying their entrepreneurial strengths and weaknesses, transforming innovative ideas into thriving businesses, pinpointing their unique selling points, mastering the art of delivering persuasive pitches, and uncovering the elusive sources of finance and funding. This course is essential for those eager to confidently navigate the challenges of launching a start-up.

The two-part weekend will be led by Julie Ellison—an accomplished entrepreneur and advocate of social enterprise. With decades of experience in business support and a passion for nurturing talent, Julie is here to empower attendees with the skills and knowledge they need to succeed.

The course isn't just about theory; it's about getting you right to the coalface of your business. You'll gain practical skills and knowledge that can be applied immediately to give yourself the best possible start in your entrepreneurial journey.
The course will be held online, over two half-day sessions, on Saturday 18 and Sunday 19 November. Places are free but all attendees must complete an online application form. To find and more and reserve your place click here.
If you have any questions or want to speak to a member of the team about this event, email gloucester@thegrowthhub.biz.