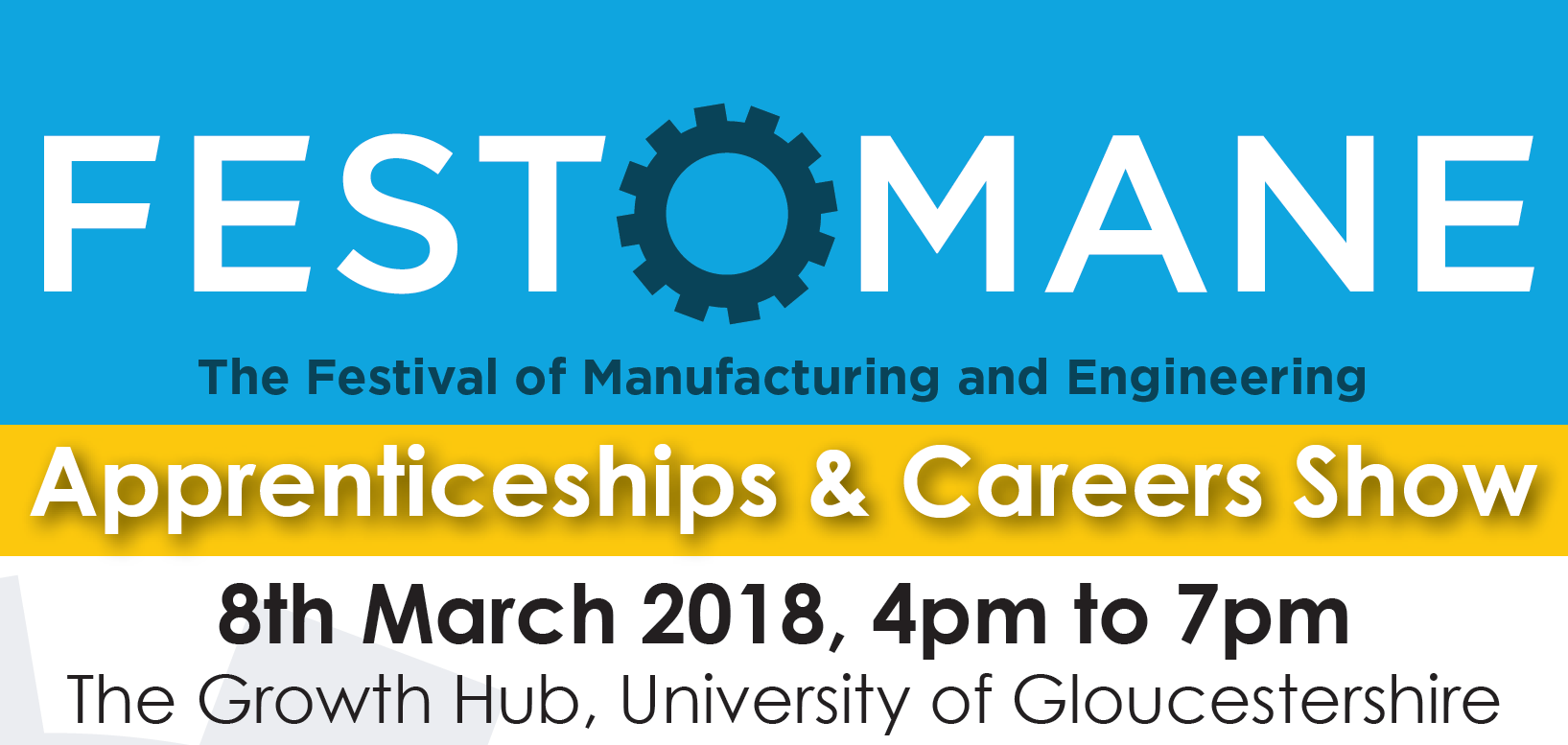 Festomane, the Festival of Manufacturing and Engineering was started in Stroud in 2012 by Neil Carmichael, Stroud's MP at that time, together with a group of local businesses.
Its aim was to introduce inspire young people to enter the world of engineering and show them the variety of roles available. This year's event will be held at held The Growth Hub, Gloucester on Thursday 8th March 2018 and will be county-wide. It will also be a more focused event, aimed at people aged 14 and upwards who are looking for  apprenticeships, engineering and manufacturing opportunities and careers advice.
Kathrin Beckerleg, Festomane board member and HR Manager at Delphi in Stonehouse, is excited to be moving the event to this larger venue:
Festomane is growing to cover the whole of Gloucestershire in order to bring in a wider range of opportunities for young people and for employers. This venue will enable us to put on a more focused event, directly aimed at people who are looking for apprenticeship opportunities and careers advice. We're holding it in term time so that schools can get involved and include it as part of their careers advice programme.
Book now to join the other engineering and manufacturing companies offering jobs, training and/or apprenticeships at Festomane by:
Apprenticeships can also be advertised free of charge on the website.