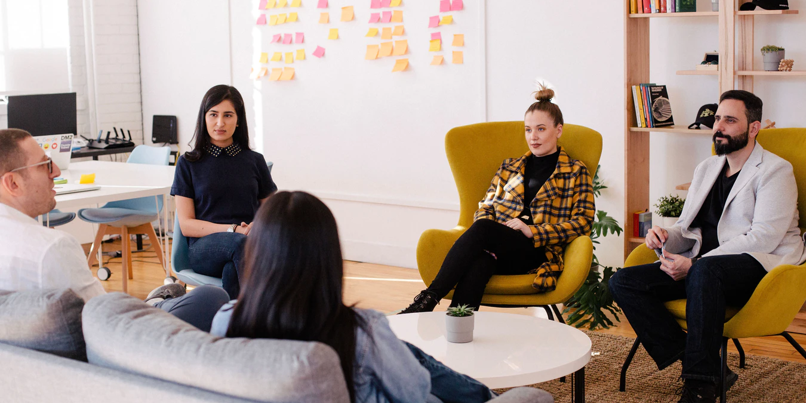 In 2008, Sophie Bennett was in a race to the finish line of a big project for Dell. After three late nights of surviving on pizza delivered to the company offices, her team were stretched thin.
The following morning, deadline day, Sophie was finalising the completed-just-in-time proposal and organising her folders for the courier. In that moment, CEO Michael Dell himself walked through the office, and along the line of desks. Stopping at the edge of hers, he paused, skimmed over the proposal which lay ready for collection, smiled and said "you're doing a great job".
In an instant; Sophie's energy was restored, her team empowered, their twilight shifts validated.
Sophie had seen this approach from him before. A few years earlier, on her first day at Dell, she came into the office to find a voicemail waiting for her. Surprised, she picked up the phone to hear Michael's voice, talking about priorities for the week ahead. Right on her new and unused phone, which nobody had the number of. Of course, it had gone to all of the consultants, but he engineered his message to seem direct and personal and intimate. It started everything off on the right foot.
Leadership doesn't have to be complex. It doesn't require matrices, or models, or methodologies. Sometimes, it can be as simple as a friendly word or a kind gesture. 
And yes, this approach can also work on the resistant and rebellious in your team. Think about who your most proliferate naysayer is, the person who always managed to find fault in your strategies, and derails the otherwise positive team meetings. 
Elaine Warwicker talks about the power of including the most difficult person at the earliest stage. Prior to making announcements that affect your team, bring the naysayer(s) in first and give them a sneak preview; "Hey Fred - I need your help. I've come up with something that I think could be great - but I need you to talk it through with me. You're great at spotting potential issues, and I need that right now."
The inclusion will not only elevate their sense of value, but it will also mean that you've solved their initial doubts and misgivings before they have the chance to air them publicly. They'll be on-side, which is half the battle.
To hear more stories and real-life tips from Sophie Bennett and Elaine Warwicker, they will both be speaking at the fourth instalment of our Director Strategy programme on 25th February and 4th March. To reserve your free place, simply register here.