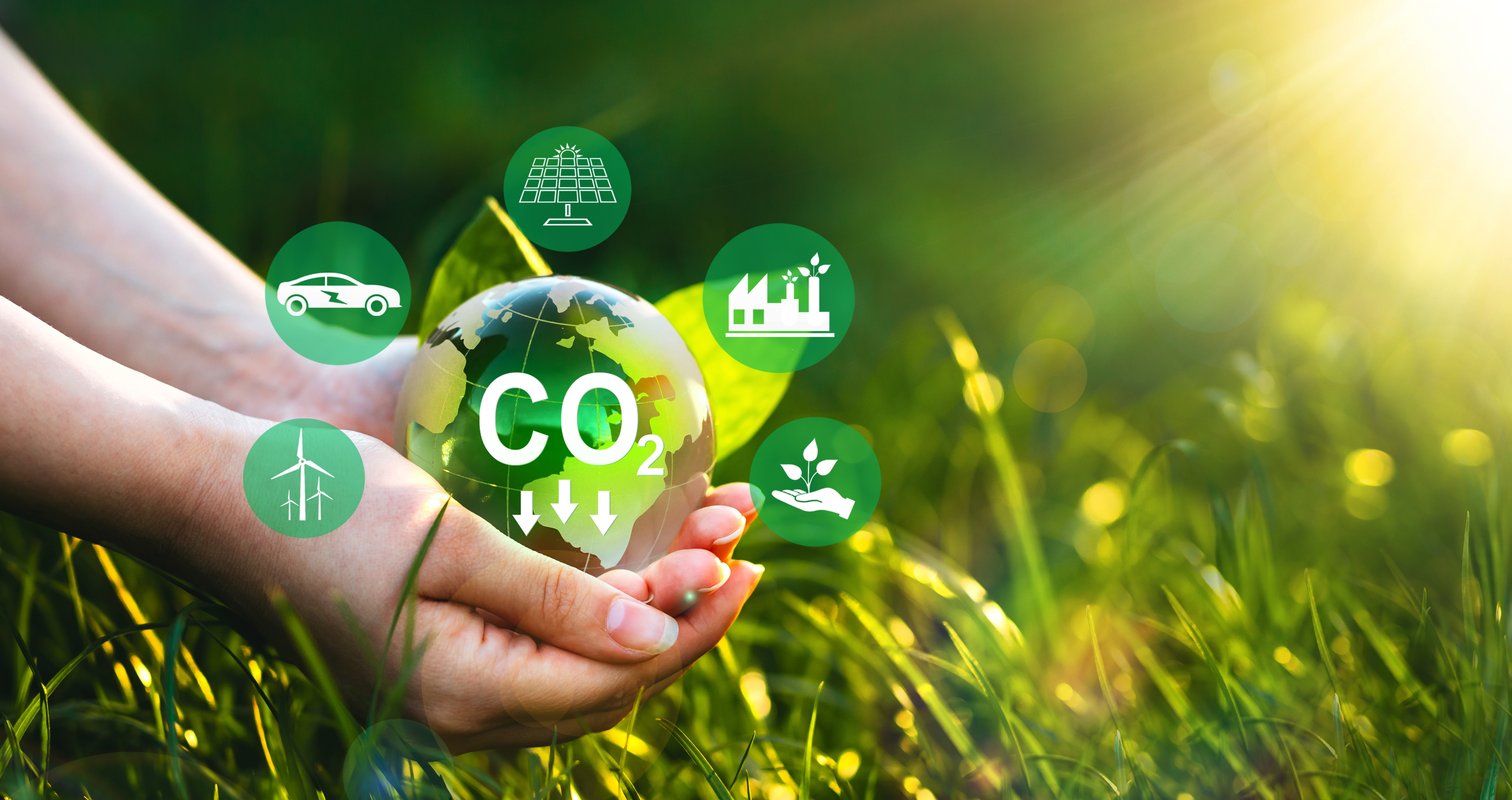 Sustainable Business Design a Cheltenham-based consultancy business that helps SMEs grow their business sustainably has been awarded Hartpury's first Digital Innovation Farm Tech Box Park Innovation Voucher.
The voucher worth £10K will be used to fund the next stage of development into the company's bespoke software app, the 'Go Climate Positive Portal' - which will help companies accelerate their journey to net-zero carbon by giving them online access to their carbon footprint dashboard and carbon reduction plans.
Eoin Mc Quone, Director, Sustainable Business Design said:
We're thrilled to receive this grant as it will pull forward our scale-up plans and help us make it easy, affordable, and effective for SMEs to decarbonise their business.

This new Portal is the foundation stone of our plans for Go Climate Positive. As we seek to grow our national network of Carbon Coaches, the Portal will ensure consistent and timely project delivery, greater operational efficiencies, and create a much-improved customer experience for member businesses.
Catherine Briggs, Tech Box Park Centre Manager said:
The Tech Box is delighted to award the first of our Innovation Vouchers that will enable the growth and development of innovative businesses across the region.

Our Innovation Vouchers can be used for market research and to improve processes, or to enhance existing products or services, and are awarded to Tech Box Park members who have a compelling business case for growth and have completed a minimum of 12 hours of engagement on the programme that includes business support packages, events, and specialist support activities.
The Digital Innovation Farm project, home to both the £2 million Tech Box Park and £2 million Agri Tech Centre, provides a unique opportunity for students and staff to connect with business, whether through research partnerships or work placement and employment opportunities.
Hartpury's Tech Box Park facility is dedicated to enabling the growth of innovative local businesses looking to develop new or existing products and accelerate them into the Agri-tech market.
The Hartpury Agri-Tech Centre, launched in 2019, is the first phase of Hartpury's 2030 Digital Innovation Farm vision. A £2million investment including £1.25million of government funding through the GFirstLEP initiative, allowed Hartpury to launch the Agri-Tech Centre in 2019 and a modern dairy parlour in 2020, allowing for smart data-driven research to be carried out on-site.