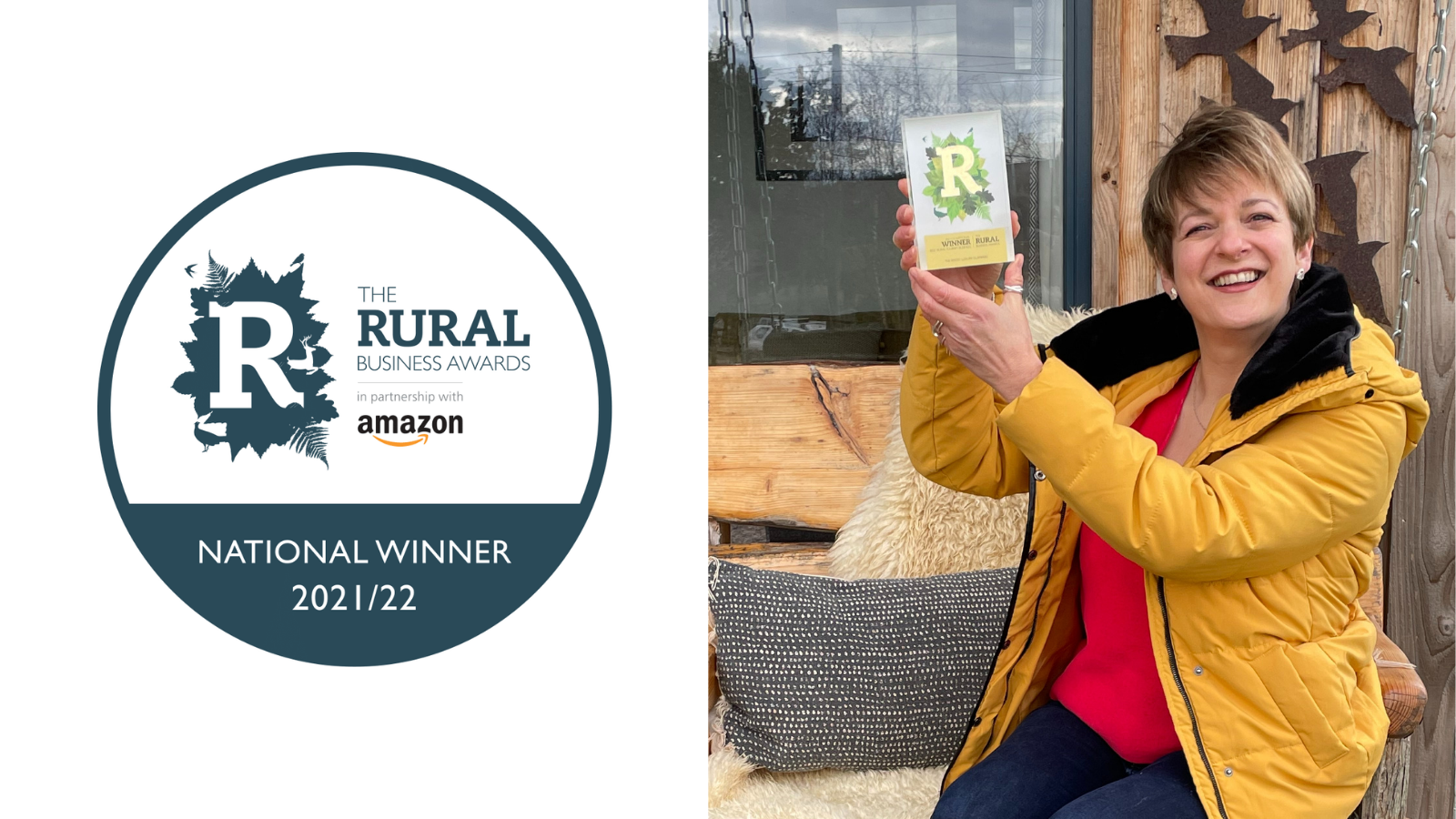 The Roost Glamping in Mitcheldean has been named 'Best Rural Tourism Business' in the UK at the Rural Business Awards 2021/22 National Final.
After winning the regional final, The Roost went onto represent the South West at the national final before taking home the title.
The awards recognise and celebrate the successes and vital contributions of rural businesses to the UK's rural economy, a sector which in England alone contributes £261bn to the nation's GVA – nearly a fifth of the country's total economic activity. The Rural Business Awards are backed by Amazon and judged by an independent panel of judges, drawn from the rural business sector, rural public sector agencies, and rural charitable organisations.
Lorraine Robinson, owner of The Roost, opened the business in December 2019. Consisting of two, beautiful cedar cabins set in 2.5 acres of meadow within a Special Area of Conservation, it has been rated as one of the top 15 Great Cabin Getaways in the UK by The Sunday Telegraph. Adults only and dog friendly, the cabins have achieved two gold grading awards and it is the third time the business has been a winner in a tourism business award in the last year.
Lorraine Robinson, owner of The Roost, commented: "I can't tell you how delighted I am to win this award; it's great for me and for The Forest of Dean area to have this recognition. The first eighteen months of trading were tough; having to close only a few months after opening was difficult, so I feel really proud for what has been achieved in just over two years of business. We have been consistently fully booked, with many being repeat customers. Sited in a wildflower meadow, rich in biodiversity, the cabins marry luxury with sustainability so it's a real win win."
Features such as the cabins' living roofs, the wildlife pond and patches of beautiful wildflower are dedicated to sustaining the local bees, bats and resident wildlife. The Roost prides itself on its green credentials and has been awarded a Green Tourism Gold award and is Visit England accredited.
The Rural Business Awards also celebrated other incredible businesses from Gloucestershire with regional winners including: Jimmy Birchmore Events Ltd, Sam Morris Cow Art and Jolly Nice Farm Shop, while Shire Marketing Specialists won The Triumph Over Adversity Award.
Congratulations to Lorraine at The Roost and the other finalists for flying the flag for Gloucestershire on the national stage!
To find out more about The Roost, go to www.theroostglamping.co.uk or to learn about the Rural Business Awards visit www.ruralbusinessawards.co.uk