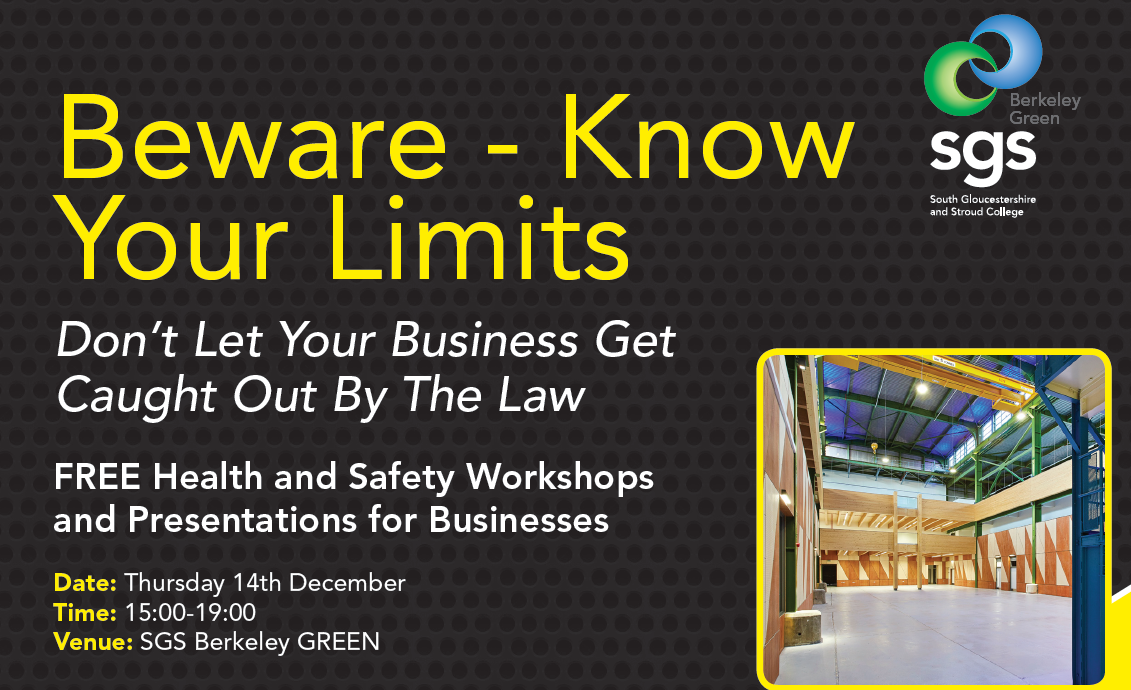 South Gloucestershire and Stroud College (SGS) are hosting a number of workshops and presentations to help businesses stay abreast of their legal obligations when it comes to health and safety.
At SGS Berkeley GREEN, on Thursday 14th December between 3:00pm and 9:00pm, specialists will be on-hand to discuss;
Health and Safety Compliance
Risk Management
Good Hygiene / General Health and Safety
Asbestos / Confined Spaces / Working at Height
Fire Management / First Aid / Health & Safety Awareness
Upskill your team and show your commitment to effective health and safety management by attending this series of free workshops, dedicated to helping you create a culture of safety in your business. Protect your most valuable assets, your people, and increase your turnover by inviting confidence from your clients and suppliers. 
To register your free space, visit: www.limityourrisk.eventbrite.co.uk