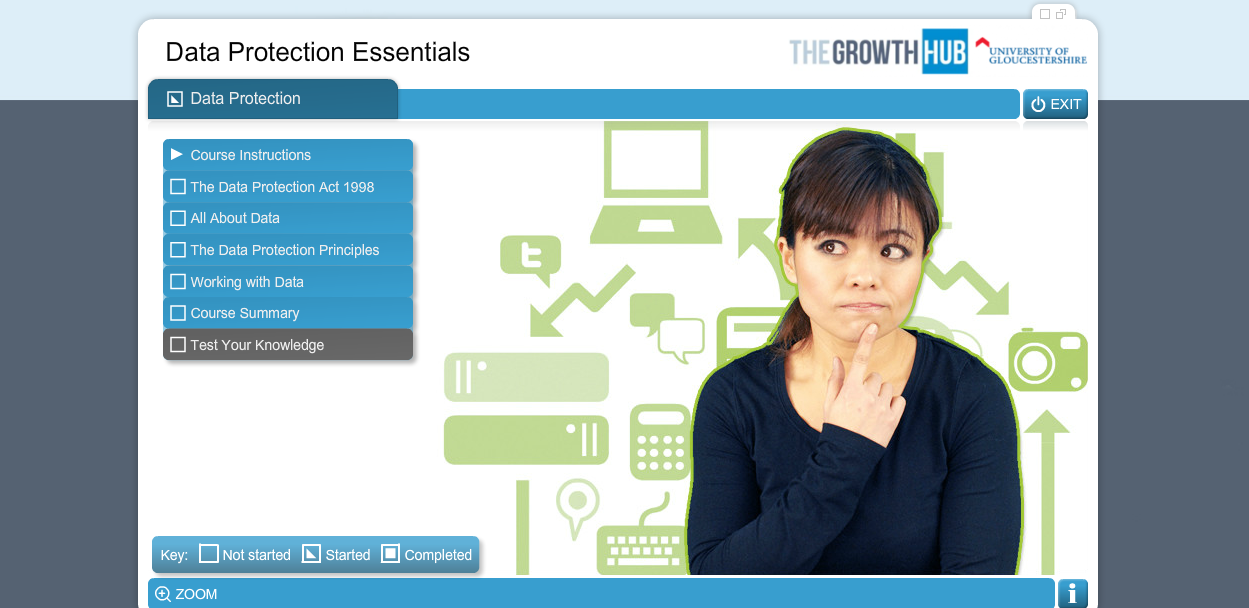 Based on feedback from users of The Growth Hub, we have developed a basic suite of online courses covering Data Protection, Health & Safety and DSE.
You can access these at home, at work, or from anywhere with an internet connection. All three courses come with accreditation and a certificate once you have successfully completed them.
The subjects covered are Data Protection, Health & Safety and Display Screen Equipment and Workstation Assessment, all areas your business needs to have an awareness of and policies around.
To access these courses, simply follow the links below and register.
Data Protection
All you need to help you understand the Data Protection Act, how to operate legally and effectively within it and to avoid the penalties for breaching it.
Take the data protection course here.
Health & Safety
An explanation of the legislation around health & safety to ensure you are operating in ways that the law requires to keep your customers and staff safe.
Take the health & safety course here.
Display Screen Equipment Workstation Assessment
If you and your team work regularly with screens and keyboards, the way your workstation is set up can have a big difference on injuries and illness or wellbeing and good performance.  This training shows you how to assess and adjust your workstation for maximum health and efficiency.
Please feel free to share these courses with your staff, colleagues and friends; however these will only be available until Friday 17th March, so please do make the most of this offering while it stands.