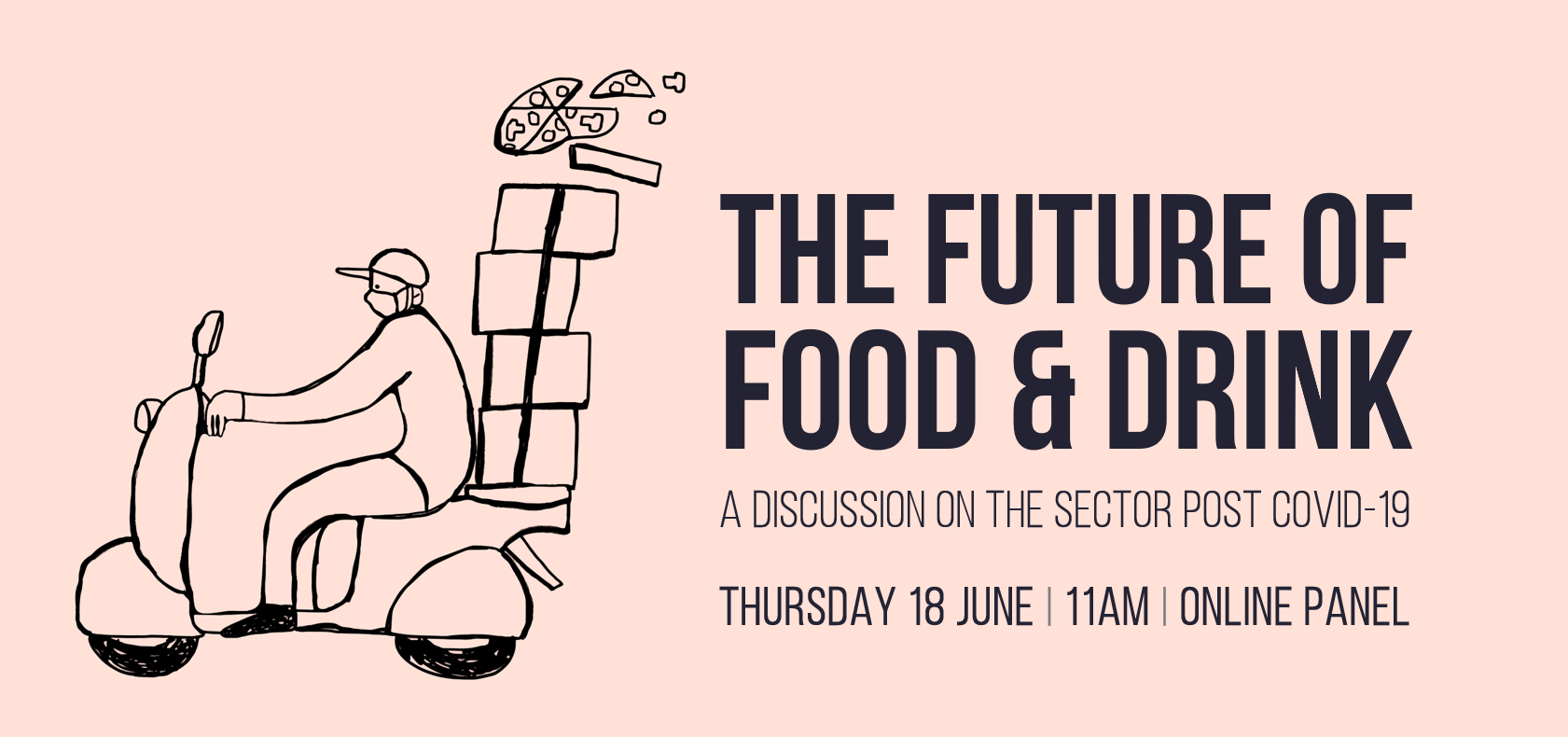 This post was written by John Taylerson. John is a former Director of several food and drink companies including DairyStix, coffee syrups and coffee / drinks. 

John is Chair of the upcoming Future of Food and Drink online panel. Alongside industry experts, John will be discussing what a post COVID-19 Food and Drink sector looks like, and how the new normal will impact businesses across Gloucestershire. 

Taking place online, on Thursday 18 June, all Gloucestershire Food and Drink producers are encouraged to register and join the discussion. You will be able to hear the panel share their thoughts on the future of the sector, and ask your questions directly to them in an interactive Q&A. Network with your peers and learn how they are tacking the challenges and making the most of the opportunities they are facing. Places are free, but limited. Sign-up today. 
The Food and Drink sector in Gloucestershire has faced multiple challenges since COVID-19 bought about major scale lockdown and lifestyle changes. There isn't a facet of the sector that hasn't been markedly changed over the last three months, but in the return to the 'new normal' there is still everything to play for. 
Consumers have adapted quickly to the changes, from queueing outside supermarkets to social distancing in take-aways. It has quickly become part of life, but with seasonal weather changes, and inevitable lockdown fatigue, what does the rest of 2020, and beyond, look like? It's still a case of waiting to see who the sector winners and loser are, but it's not too late to change the path of your business post COVID-19. 
With EU Exit scheduled for the end of 2020, the sector could also be facing a whole new world of paperwork from 01.01.21. Within your business you may be starting to plan additional space required for contingency amounts of ingredients, updates to legislation that will impact your packaging design, or supply chain issues connected to import and export.
When you factor in the potential of a second wave of COVID-19 and seasonal buying around Christmas, it means that costs, planning, and capital issues are all key. Knowing how to tackle these challenges will require your business to be innovative, nimble and creative. The panel I've gathered for our online discussion all have first-hand experience of these challenges and you can put your questions directly to them. 
But it's not all doom and gloom in the sector. Home delivery has shown exponential growth, and the opportunity for local businesses in this space has never been better. With customers being let down by the national chains, or looking closer to home for alternative suppliers who can be responsive, your business can answer their demands. One Gloucestershire business, Shipton Mill, saw national press coverage when they were able to supply flour during a mass shortage across all supermarkets. As with anything in business though, you need to get it right to make it pay. 
On the topic of making things pay, COVID-19 has come with a huge amount of finance and support options. These schemes have proven to be a lifeline for many in the sector, but they have also come with confusion. How much will you need? Should you use any loans for assets or just for working capital? Can you switch into asset finance after using a CBIL to buy kit? Who knows what is for the best? While only you can make the decision for your business, the panel will be able to discuss the trends they have seen over the last few months to help inform and fast-track your learning. 
I know that running a Food and Drink company is not without challenges at the best of times, and in the current climate, even more so. But I also know the passion this sector has, the enormous opportunities it brings, and how fun it can be when you get it right. I'm looking forward to welcoming all Gloucestershire Food and Drink producers along to this online panel and hearing your questions. Sign-up for your free place here.