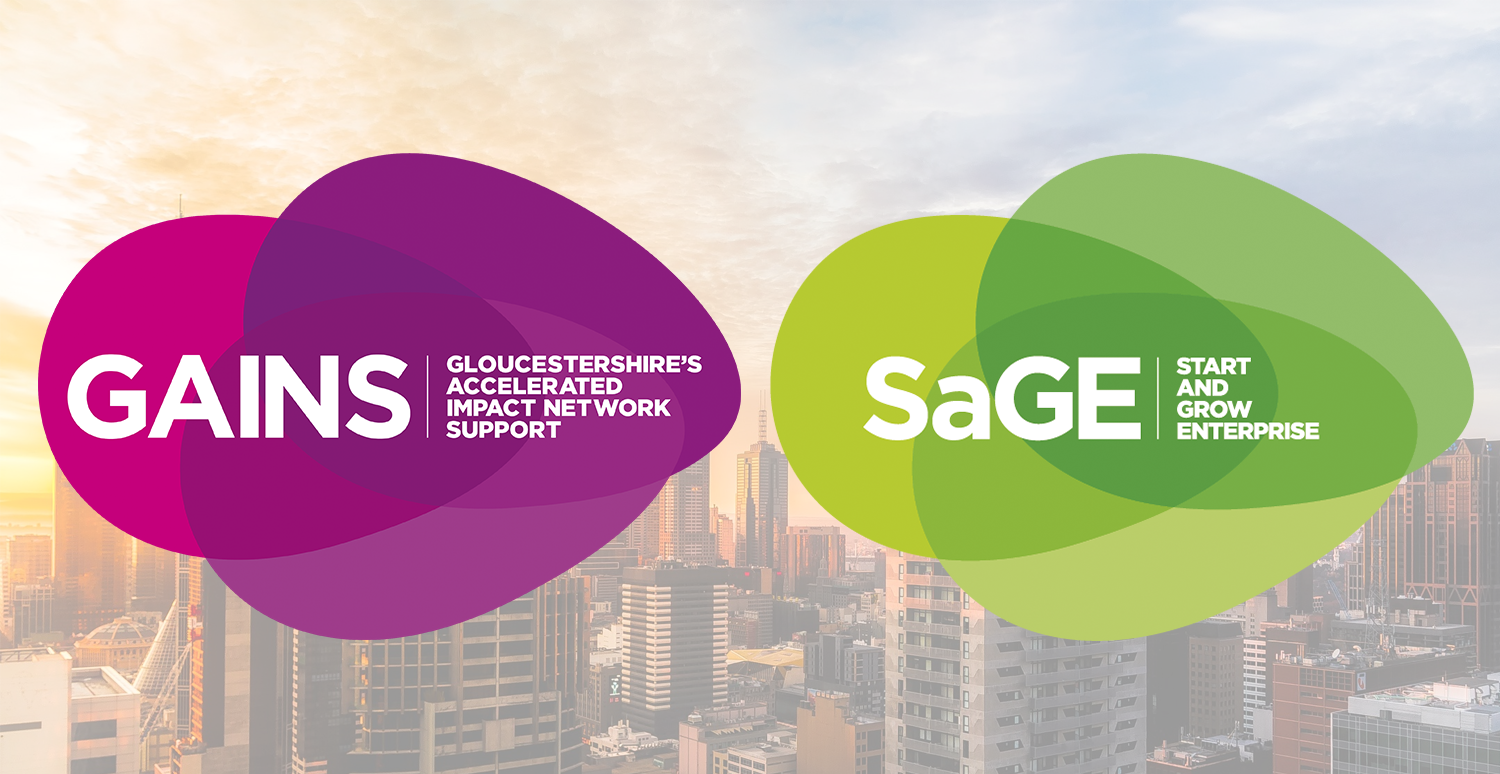 GAINS (Gloucestershire Accelerated Impact Network Support) and SaGE (Start and Grow Enteprise) are hosting open business growth events in November and December, giving Gloucestershire enterprises an opportunity to get ahead for 2018.
Good to Great for Growth - 14th November
"Good to Great for Growth", is a free event at the Growth Hub looking at how you can increase your businesses' profit and productivity.
If you're ready to grow your company, business performance coaching can transform it.  Having your strategy, operations, marketing, finances and leadership challenged by someone with your success and growth as a priority is a catalyst for enormous change.  But that takes courage and the capacity to innovate.  Have you got what it takes to commit to this journey?
This first free event run by GAINS will present you with the information you need to answer that question for your business.  "Good to Great for Growth" looks at the evidence for improved commercial performance that leads both large corporates and local SMEs to invest in  business coaching.  We'll be testing what moving from Good to Great could mean for you, asking what barriers to growth may stand in your way and exploring how performance coaching can speed up and add value to your growth plans in a surprisingly short time.
And we'll be introducing the new GAINS coaching programme, which is supported by the European Regional Development Fund.  With this, the University of Gloucestershire is  building on the very successful national service previously offered by Growth Accelerator.  This means SMEs who are serious about their growth plans, can access subsidized high quality business coaching as well as other business support.
To book on to the event, please visit Eventbrite.
Grow Your Business - 25th/26th November
An essential two-day course for new businesses - whether you have recently registered and are just getting started or are trading already - this course will look at key areas to help you grow. 
In the company of other early-stage entrepreneurs, you will have the chance to revise and develop your business strategy, finances, marketing, legal issues and HR; helping you to find solutions to obstacles you may be facing for your business growth. You will leave with a lean business plan and clear next steps. Lunch and refreshments are provided. This course is led by the SaGE team, along with business coaches and enterprise owners.
Aimed at newly registered enterprises / sole-traders, trading for approximately 6 months – 1 year.
Email sage@glos.ac.uk or phone 01242 715400 to book your place.