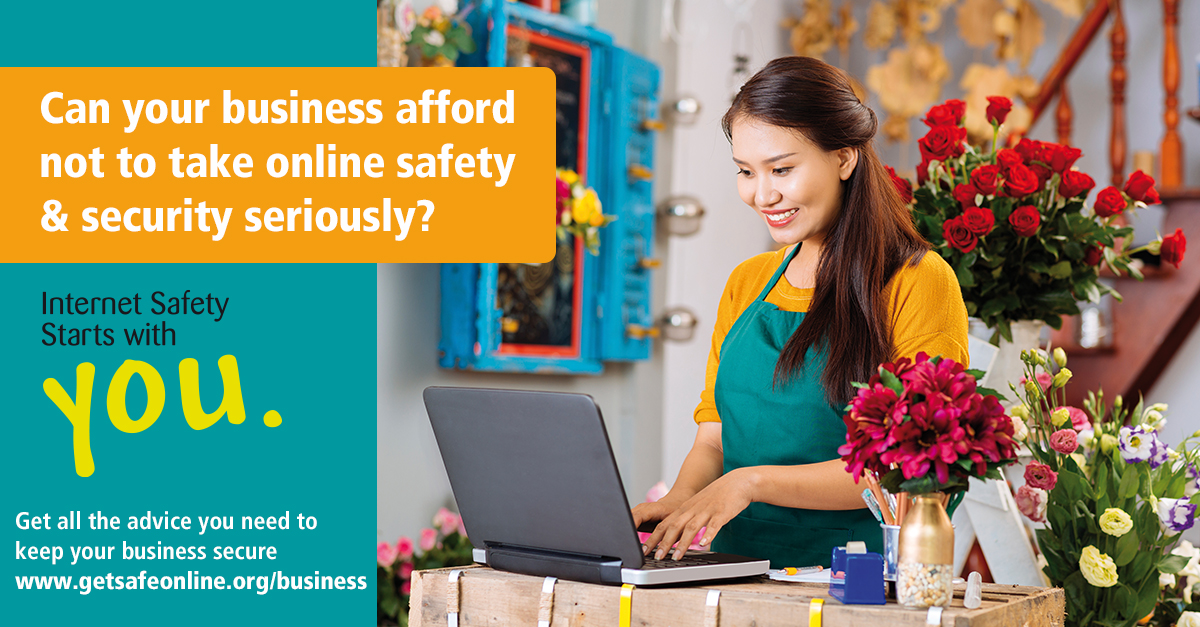 The Growth Hub is working with Get Safe Online and Gloucestershire Constabulary to help raise awareness of cyber security threats to businesses. 
With more than £1bn lost by businesses to online crime in the last year, Get Safe Online is advising that businesses need to do more to ensure staff across the board have appropriate online fraud awareness training. Whether you're the CEO of a multinational or you're an administrator for an SME, it's vitally important that you understanding your role in keeping your business secure.
Chris Greany, The City of London Police's Commander said: 
Businesses are a major target for fraudsters and these figures illustrate the significant rise in Action Fraud reports. The true figure will be much higher and businesses need to take steps as many of these crimes could be prevented. Fraudsters look for soft targets and we can all help protect individuals and business by following the advice at Get Safe Online.
Get Safe Online recommends that all businesses ensure that at least the following basic measures are in place to protect their organisation from online crime:
Set up regular, structured employee education and awareness training.
Install internet security solutions on all systems – including mobile devices.
Keep all operating software, software, apps and web browsers up to date.
Enforce a strict password policy for all employees and contractors.
Restrict access to inappropriate websites to lessen the risk of being exposed to malware, and govern when and how security updates should be installed.
Introduce rules on safe mobile working, including use of unsecured Wi-Fi hotspots, shoulder surfing and protecting devices from theft or loss.
Increase protection of your networks against external attacks through the use of firewalls, proxies, access lists and other measures.
Maintain an inventory of all current and redundant equipment/software.
Identify a standard formation for all IT and comms equipment.
Restrict staff and third-party access to IT equipment, systems and information to the minimum required.
For home and mobile working, ensure that sensitive data is encrypted when stored or transmitted online.
Restrict the use of removable media such as USB drives, CDs, DVDs and SD cards, and protect any data stored on these. Have a proper BYoD (Bring Your Own Device) policy in place.
Comprehensive expert, impartial, practical, free advice can be found at www.getsafeonline.org/business.