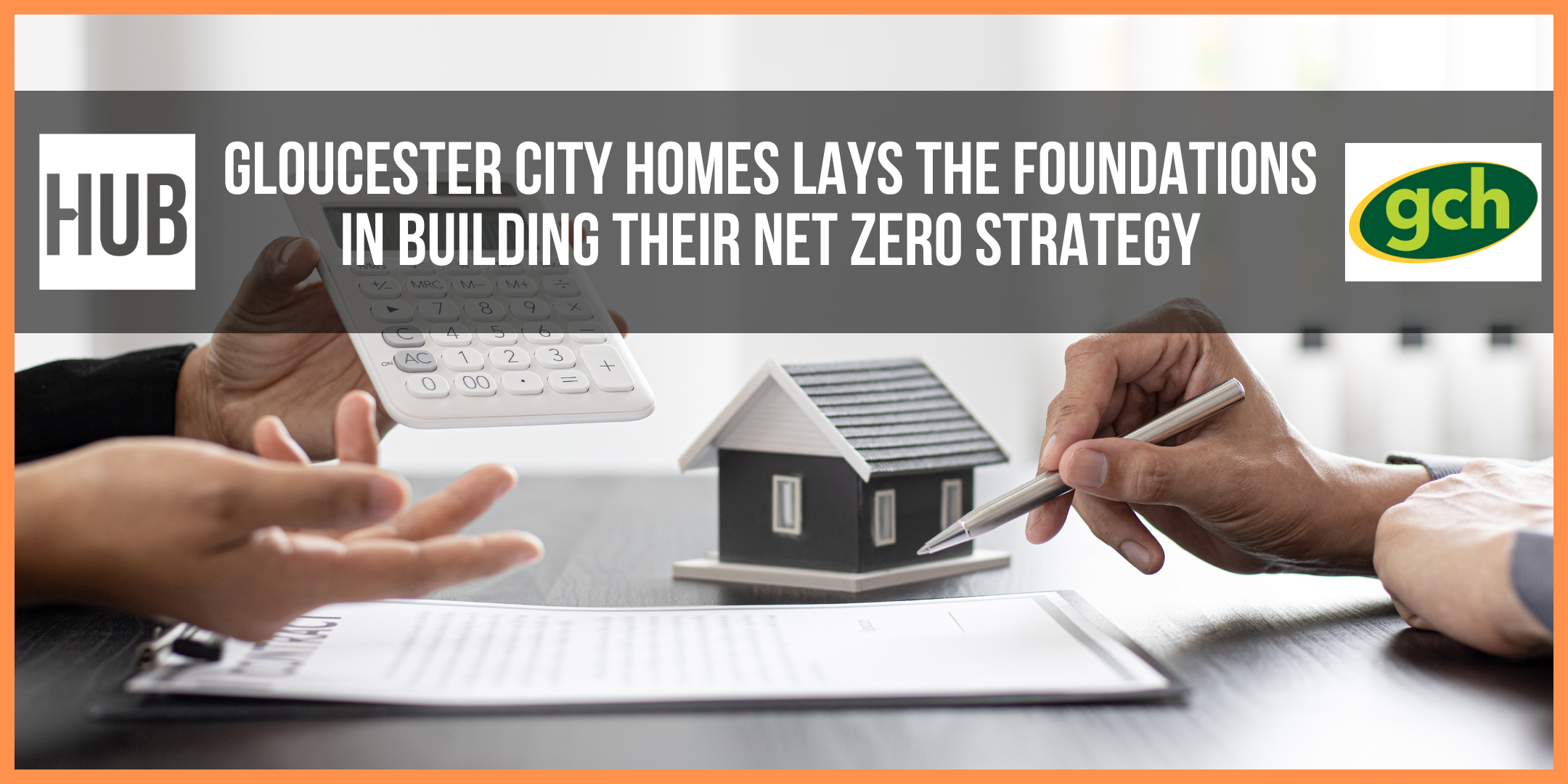 Highly valued and trusted by their tenants, Gloucester City Homes are recognised as one of the best housing providers in the country through independent accreditation including placing as the 40th best employer in the Sunday Times Top 100 non-profit category, the Equalities Standard, and the British Standards Institute ISO 9001:2015 recognition for quality management processes.
Their Board, Management and Customer Committees look forward to continuing to achieve better outcomes for their customers, improving their homes and making their communities better places to live.
On the face of it, Gloucester City Homes is a simple business – it owns, manages, and invests in homes. When you get under the skin and look at its many functions, it becomes complicated – particularly when considering how, when, and where is produces Carbon.
Gloucester City Homes doesn't just generate Carbon in its day-to-day activities such as office heating and staff travel, it also produces carbon through its annual maintenance and investment and construction programme of £30million. Its portfolio of 4,500 homes also produces carbon.
Measuring the production of their carbon seemed challenging and they felt the expertise of the Net Zero specialists could help guide them and break down some of the complexities.
At the beginning of the journey, they knew how much carbon their properties generated and had a target of reducing carbon across their stock, but they did not know how much carbon their activities generated. Due to the broad range of activities, they delivered from maintenance and construction through to individual support to vulnerable people, they didn't know where to start.
The Growth Hub Net Zero team helped them break the process down into individual steps and turn something onerous and complex into something deliverable and manageable. Importantly, the team provided the tools and capacity building to enable their business to manage their carbon over the longer-term.
Gloucester City Homes have said their next steps will be to embed the tools into their business and deliver carbon reduction targets.
"Toby and Andrew are carbon angels. They will take the stress and complexity out of your carbon journey and turn it into easy to deliver, manageable parts. More importantly they leave you with a legacy, that will stay with your organisation for years to come." - Robert Panou, Head of Development and Assets.
If you're looking to get started on your Net Zero journey, please apply for support from The Growth Hub: www.thegrowthhub.biz