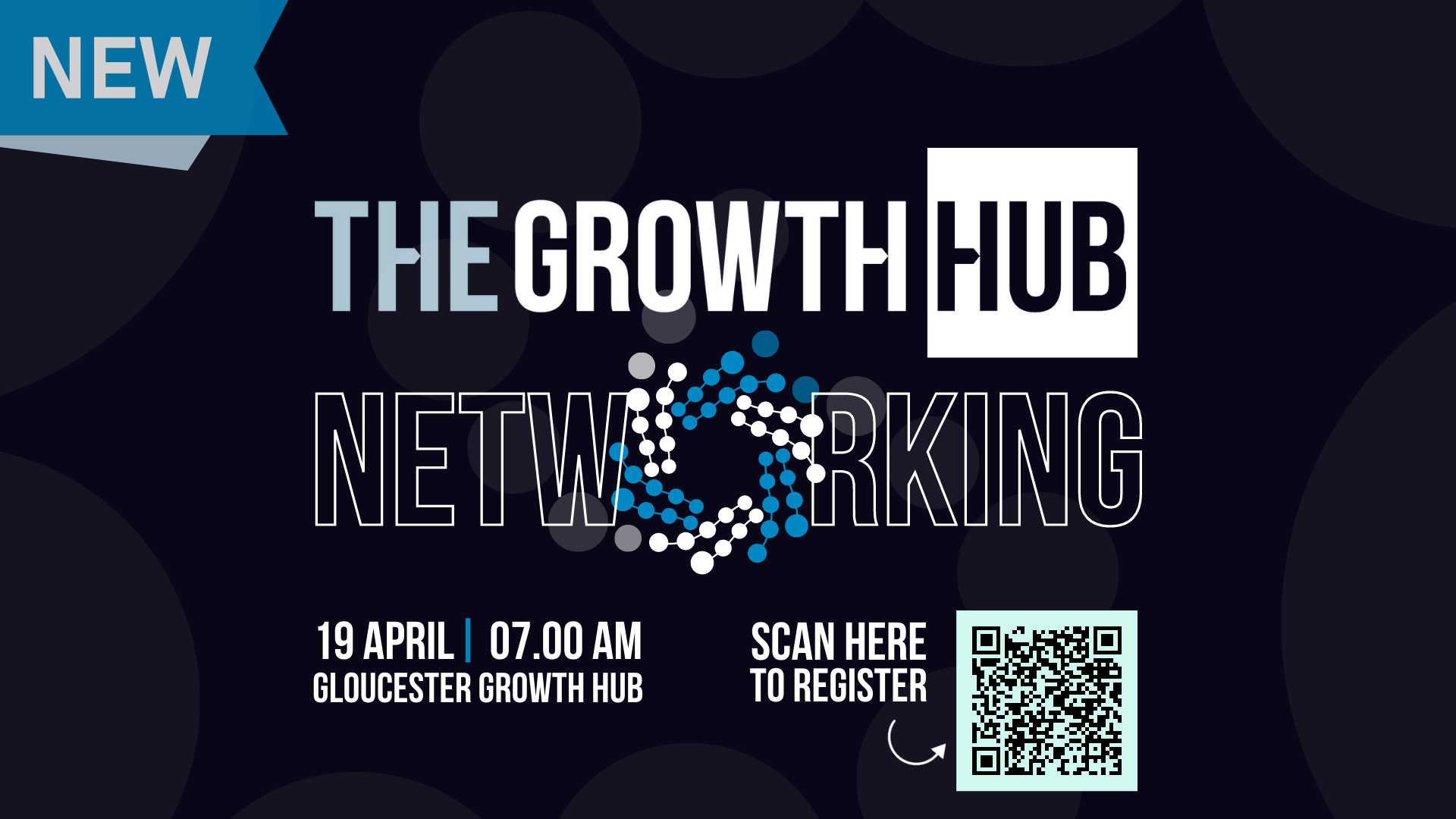 The Gloucester Growth Hub is delighted to launch its 2023 networking series with an exciting new event in partnership with Help to Grow Management. Join the Gloucester Team as they throw open the doors of the Gloucestershire Business School to ambitious businesses across the county. Taking place on Wednesday 19th April at 07.00am.
They will be sharing their exciting plans for business support, whilst enjoying an inspiring keynote from Elaine Warwicker of Canny Conversations. There will be plenty of time for networking over breakfast and making new connections from the Business School and beyond.
Join them for a delicious breakfast in the Business School. They will then run a networking session that encourages you to mix and mingle with as many people as possible, to build your network and make valuable business connections.
Following that it will be over to Elaine Warwicker. She has experienced the effects of organisational culture and the quality of communication on business performance – both good and bad. With over 20 years of client-side experience in organisations including Chelsea Building Society, Ecotricity and Bristol Energy, Elaine has managed teams, stakeholders and shareholders at scale. She has worked with the good, the bad and the ugly of communicators and helped improve organisations, leaders and teams through better quality communication. Since founding Canny Conversations in 2019, she has been helping organisations across the country to reduce the wasted time, effort and cost that can come from poor interactions. In this keynote, Elaine will be sharing her insights into the power of positive communications, the impacts of 'pleasanteeism' and the secrets to having constructive, difficult conversations. She is a qualified workplace mediator, a communications professional & a relentlessly cup-half-full kind of person.
There's nothing worse than meeting someone at networking and thinking of a question for them too late, or wishing you'd made another connection. There will be plenty of time after the keynote to follow up on any connections you have made, and ideas sparked by the morning.
The networking session will draw to a close at 09.30am, but you can stay working in the Gloucester Growth Hub if you want to get straight on to work, chat to the team about support on offer, or even have a meeting there and then with someone you've met during the morning session.

Places are free and open to every Gloucestershire business. Click here to register.