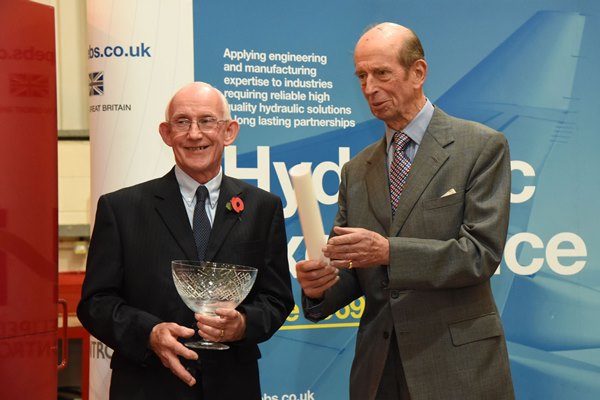 In September 2015, the University of Gloucestershire announced £3.2m of SEED funding, available for local businesses undertaking projects of innovation and job creation. As part of the overall Regional Growth Fund, this money has been dispensed to more than 40 businesses over the past 12 months, in grants ranging from £7,500 to £200,000. 300+ jobs are projected to be created or protected across these companies, which range from marine ecology to healthcare recruitment.
One of these businesses, Helipebs Controls Ltd, received £20,000 from the fund and has accessed a range of support directly from The Growth Hub over the last year. As a high-growth Gloucestershire business, Helipebs has received guidance and assistance with workforce development, skills and training, coaching, mentoring and access to further funding alongside SEED. Having grown its overseas sales by 142% between 2013 and 2015, the Longlevens-based company was recently recognised in the 2016 Queen's Award for Enterprise and received a visit from HRH The Duke of Kent.
Helipebs Controls Ltd.
Helipebs are specialists in the design and manufacture of hydraulic and pneumatic cylinders and hydraulic systems, which are used in industrial applications all over the world. Helipebs manufacture cylinders and systems which are used on the production of parts for Jaguar Land Rover and Dyson, as well as equipment on deep sea oil well heads, on testing rigs for aircraft wings and for special projects in Formula 1
HRH The Duke of Kent toured the facilities and met with the apprentices who are key to the continued growth of the business.
"We are so proud to have been bestowed this very great honour," says Geoff Davis, Chairman "and to have had such support from the Royal family, the Lord Lieutenant of Gloucestershire and so many other local dignitaries. Back in the late 1990s we found ourselves battling cheap foreign imports, and so we decided to innovate high value bespoke products for industries where quality, expertise and communication were valued highly."
Chris Gibbs, Business Guide at The Growth Hub, comments; "We have been working with Helipebs for more than a year to accelerate their growth. This award is hard-earned and truly deserved, and is just the tip of the iceberg in terms of large innovative companies doing fantastic work here in Gloucestershire. We're looking forward to continuing our partnership to help the business grow."