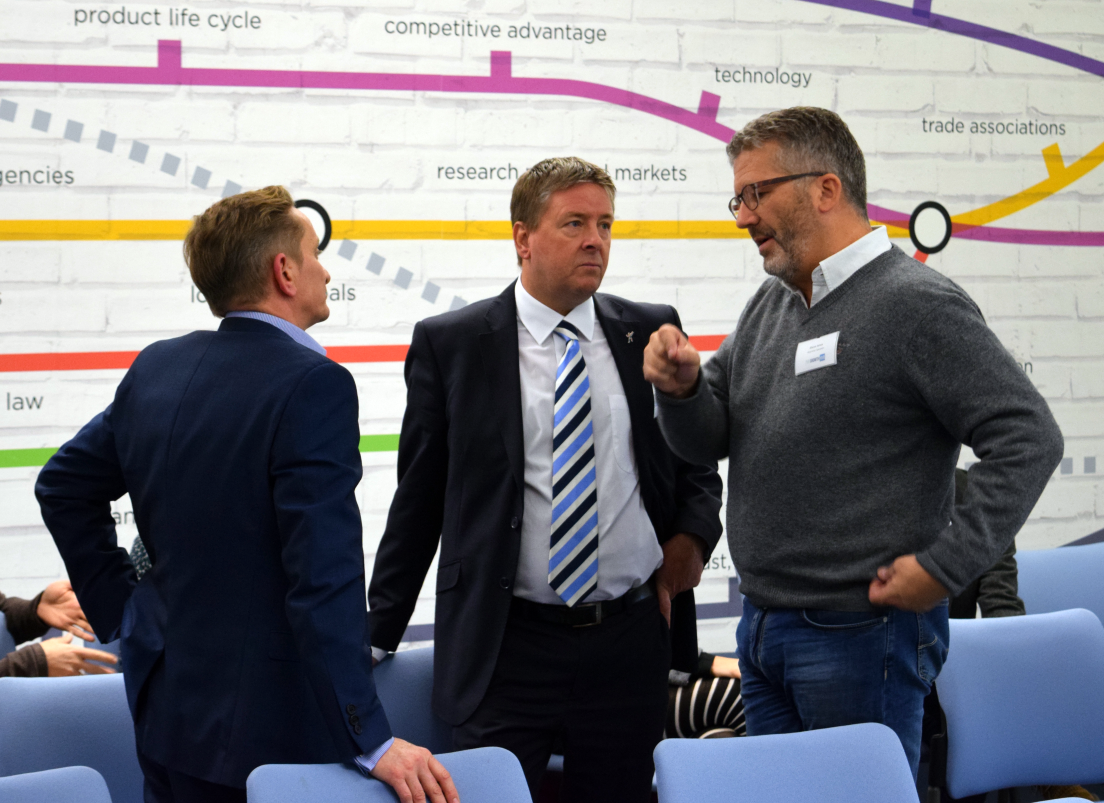 More than 70 business leaders met at The Growth Hub last week to discuss how they can do more for their communities.
Steve Jones, social entrepreneur, was keynote speaker for the 'Good for Business, Great for Gloucestershire' event. He shared his experiences on investing, building businesses, and managing a foundation to help young people realise their potential. He commented;
"I believe that investing in the community, rather than simply giving, is the answer to building long-term partnerships which can help local people and improve your business. We all have the responsibility to give back at least what we take out of this world."
Geraldine McCullagh, Enterprise Partner at The Growth Hub and organiser of the event, commented;
"We are trying to build awareness and engagement within Gloucestershire; that doing good in business does not have to impact your bottom line. In fact quite the opposite, we believe that being a responsible and sustainable business will help you build a profitable company. The Growth Hub works with hundreds of growing businesses and we must use this privilege to do all that we can for Gloucestershire."
There was also an engaging Q&A during the morning, chaired by Claire Thayers and Rupert Walters, with a panel made up of;
Huw Evans, Kier Construction
Margaret Firth, The Cabinet Office
Paul James, Gloucester City Council
Claire Mould, Open House
Alan Kitto, PulseHR Consulting and Samaritan
Andrew Kirk, Lloyds Banking.
After the session, attendees were encouraged to declare their level of interest in the initiative of 'doing good' in business. Everybody who participated wanted to know more.
If you have any ideas or question on the theme, please get in touch with geraldine.mccullagh@thegrowthhub.biz and keep an eye on our Events Calendar for more events in the New Year.