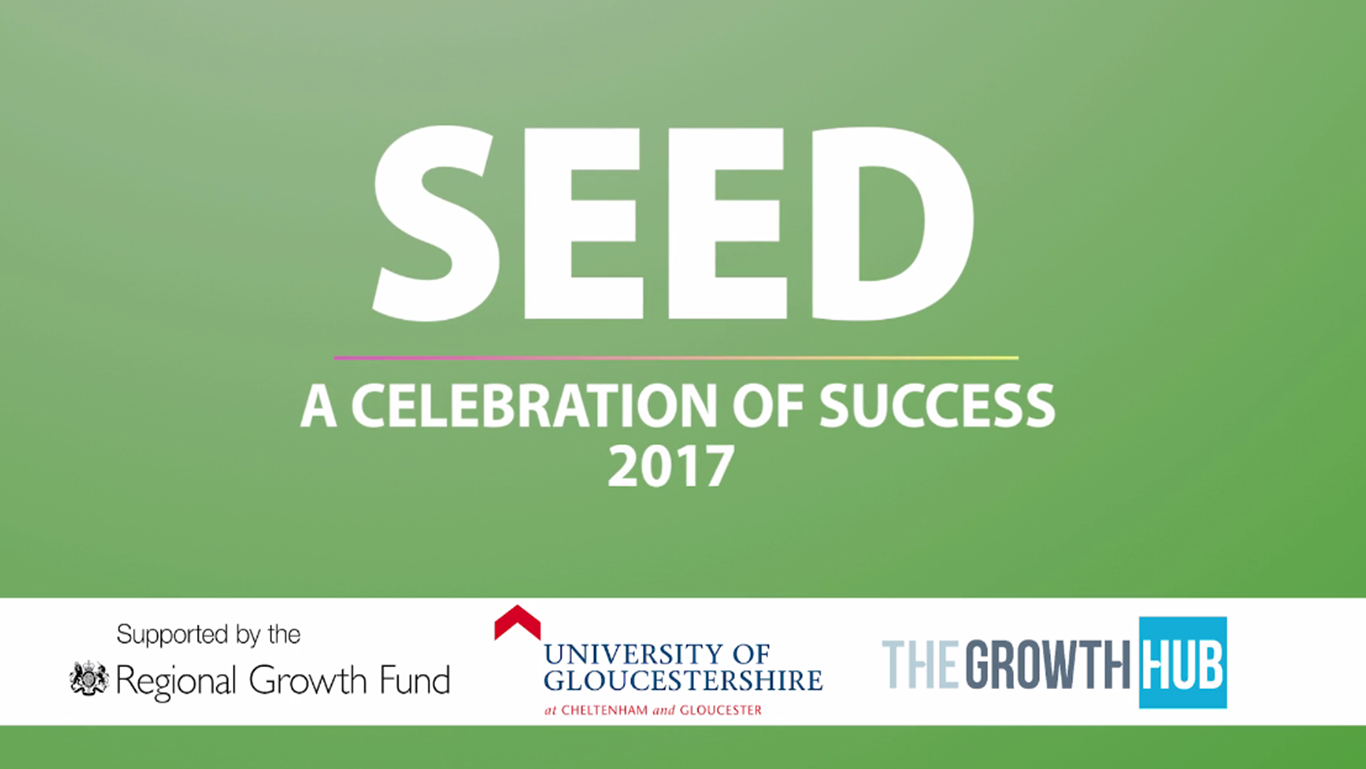 SME & Early-stage Enterprise Development (SEED)
The SEED Fund Programme was developed by The Growth Hub, in partnership with the University of Gloucestershire and the Regional Growth Fund; to provide public grants to SMEs towards the cost of business development projects that will create new, sustainable jobs in Gloucestershire and South Gloucestershire. The programme also provides business support services for these businesses.
On 2nd March 2017; 47 business leaders, 15 companies and 11 mentors gathered at The Growth Hub for a SEED Networking Conference to celebrate the successful impact that this fund has had on local businesses so far. A number of recipients of the grant shared their own stories about how the money made a difference to them, including Sibling Distillery, Primal Joy, BugFinders, QEP and The Land App.
Geraldine McCullagh, Business Support Executive at The Growth Hub;
"Internally we have known about the individual achievements made by these businesses as a result of the funding, but it was fantastic to hear the untold stories and to give these inspirational leaders the chance to share their experience in a public forum. The University of Gloucestershire, which won and issued the funds, is thrilled to be able to make such a positive impact on local businesses and we at The Growth Hub have enjoyed supporting and facilitating the journey. We're looking forward to being part of the continued success stories of these businesses and continuing to support them in their future growth."
Whilst this particular round of SEED funding has come to an end; Sarah Gregg, Business Guide at The Growth Hub, explained the wealth of funding pots and options still available and the rich business support resources on-hand at The Growth Hub.
Dr. Matthew Checkley, Senior Lecturer at the University of Gloucestershire, also delivered an innovative and relevant talk on 'Supersizing Intelligence – The Power of Networking' which paved the way for the group's 'Ask me' session. Each business came prepared with a question that they'd like to be asked by other individuals in the room, in an effort to drive collaboration and inter-working with Gloucestershire businesses who may not have otherwise met.
With positivity running at an all-time high, Andy Barham of Premiere Kitchens closed the session by talking about how skills and attributes developed outside of the boardroom can have a direct positive impact on business. In his quest to discover his personal point of failure, Andy has completed an Ironman Triathlon, cycled and ran from Land's End to John O' Groats in 7 days and has qualified for Marathon Des Sables 2017, the toughest footrace in the world. Believing that intensity in business is matched with intensity in 'downtime', Andy directly applies lessons learnt in physical challenges to his business environment. Andy inspired the room with anecdotes from his journey and shared tips on resilience and how he turns toughness into targets.