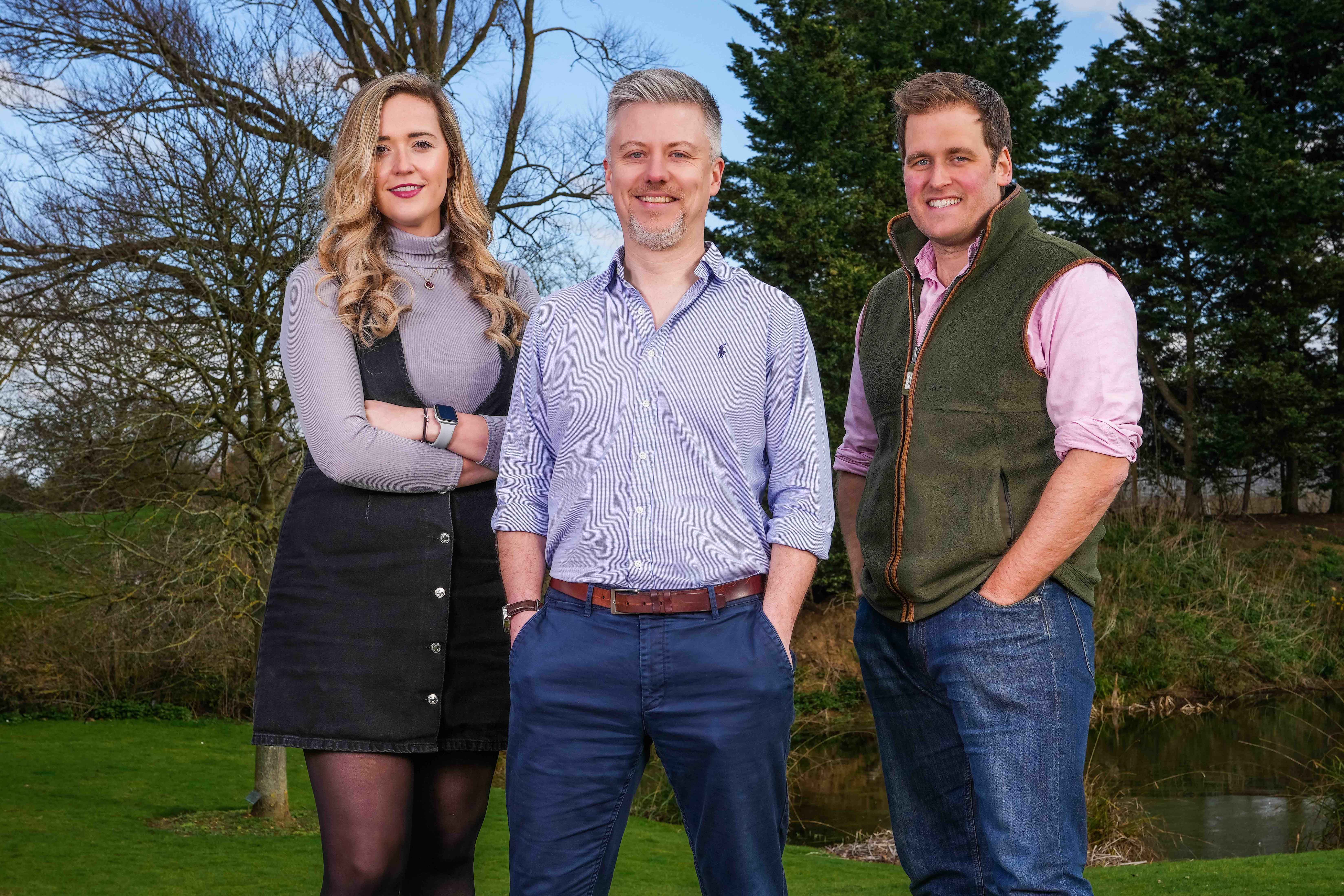 A Gloucestershire communications agency has undertaken a comprehensive restructuring as it reaches its 10th year – appointing a board of directors to oversee its continued growth, while establishing a clear-cut team structure.
Pic PR, based in Beckford near Tewksbury, reached the landmark on 2nd April 2022, and marked the occasion by undergoing a structural overhaul to reflect its ongoing expansion and ambitions.
 Offering a mix of services, including PR, video, photography, social media, copy and design, the agency staff currently consists of 25, including a dedicated account management team, as well as new business and finance support.
 With plans to double in size in the next three years, the agency has appointed a board of three to oversee this evolution, with the trio bringing a range of skill sets and expertise to bear.
 The restructuring will see David Barrett, Pic PR's founder, move into the position of CEO, where he will be tasked with overseeing the agency's strategic growth, from partnerships to acquisitions, while Lloyd Hughes, who joined the agency eight years ago, becomes Brand Director, a role which sees him responsible for overseeing the quality of output – for both the agency itself and its clients. The final appointment sees Abbie-Jaye Wilson, who joined six years ago to launch the agency's video arm, become Managing Director, where she'll be tasked with the day-to-day running of the agency, including its finances, as well as managing its staff and client relationships.
 Speaking of the overhaul, David Barrett, CEO of Pic PR, said:
Ten years is a huge milestone and a significant achievement. As we continue to grow and expand our offering, a new approach is needed to try and ensure the continuity of both the quality of our output and our agency culture. My role is to foster strategic growth to ensure we hit our ambitious targets, whereas Lloyd will focus on ensuring we do great work for clients, as well as ensuring we properly showcase this from a Pic perspective, with Abbie focusing on developing the people element – managing the team and our client relationships.
Commenting on his new role as Brand Director, Lloyd Hughes said
For me, consistency is key. Plenty of agencies have their moment, but I want us to produce a conveyor belt of high-quality work that gets us noticed for the right reasons, while ensuring it also delivers on our client expectations and genuinely makes a difference. Quality needs to be ingrained throughout our services, and we want to focus on delivering a considered, strategic approach that has our clients' aims at its core. Ultimately, I want us to deliver work that we're proud to have produced.
New Managing Director, Abbie-Jaye Wilson said
I've always naturally got on well with people, and it's one of my biggest strengths. Given this, it's where I want to put my focus – managing the people within the agency and building on our fantastic culture, while also ensuring our clients are happy and well looked after. We've worked enormously hard to try and achieve the right balance by employing the right people, while working with clients who have similar values to us and that's something I'll be looking to maintain as we grow. Our event on Friday night was testament to how well this comes together when managed effectively.
To celebrate the landmark birthday, Pic PR hosted a party for more than 140 of its clients, suppliers, staff and former staff at the Kings Head hotel in Cirencester on Friday 1st April.
The agency provides its copywriting services to a diverse range of businesses, but with an emphasis on and specialism in both care and hospitality. Its care sector clients include CHD Living, Handsale Care Group, Foxholes Care Home and more, while it also provides its services to a swathe of hotel industry clients, including the UK's largest independent hotel group, Bespoke Hotels, as well as Alexander Hotels, Altis Hotels in Portugal, Hillbrooke Hotels, Rutland Hall, the Hospitality Professionals Association – a leading voice for the industry – and many more.
Last year the agency won 16 industry awards for its work across both care and hospitality, including PRCA National, PR Moment, The Drum and CIPR Excellence awards.