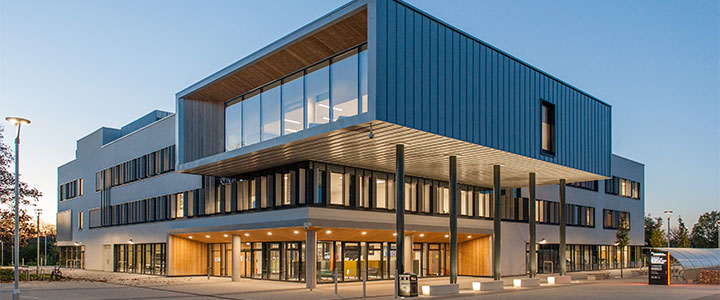 The applications for the SME Recovery & Kick Starting Tourism grants opened on the 28th September 2020 and to date, we have successfully allocated £363,000 to both visitor economy businesses and the wider SME economy.
As a result of these grants, our grants team are already forecasting positive outcomes with the approved grants showcasing the safeguarding of 300 jobs and up to 100 new jobs being created by applicants who are introducing new technology and pivoting business activity.  
With the remainder of the recovery grant funds available, we are set to open the second phase of applications at 10am on Friday 15th January. The window will remain open until 40 applications have been submitted, then applications will be paused to allow for an initial assessment by the Grants Team. 
All applications will need to be administered through an online application form which can be found on our website at 10am on Friday 15th, all applicants must carefully review the FAQs, available here, before submitting their application.
To be eligible to apply for a grant and for the subsequent assessment by the grant's administration team, applicants will need to follow the same criteria (see below) that has been outlined by the Ministries for Housing, Communities and Local Government (MHCLG) with a full list available on the Growth Hub grants FAQs page.
Businesses must be based in Gloucestershire.

Business must be fall under the SME definition – less than 250 employees and less than 50m turnover.

Business must have started trading before 1st March 2020.

Business must be able to demonstrate the impact of Covid-19.

Business must show how the grant allocation will support recovery plans.

Businesses must be looking for a grant up to a maximum of £3,000.

Businesses must be able to pay for the services upfront once a grant has been approved and demonstrate payment by the end of Feb 2021.
There will only be 40 grants available in the second round with a maximum value of up to £3,000. Due to this limited number, priority will be given to business who are looking to invest in technology and/or professional marketing, legal or human resource services, and who can demonstrate a clear recovery solution to a demonstrable impact of Covid-19 on their business.
Gloucester Growth Hub Manager Alex Cottrell says:
We have seen some superb applications for grants during the first round of funding and it is clear to see the effort and focus that businesses have put into their application. The commitment from these businesses is testament to the innovative ways that some companies are adapting to the challenges that the pandemic has presented.
Previous applicants that were unsuccessful are able to apply again if they have a different proposal and have tailored their application to meet the application criteria, paying attention to technology or the professional services mentioned above.
Do you need a recovery plan now?

Whether you are eligible for this grant or not, the Gloucestershire Growth Hub is fully equipped to offer your business effective business consulting and support to help you with your COVID-19 recovery plans. You can access up to £1500 of fully funded business support tailored to your specific needs, via a mix of dedicated consultant support, online workshops and events, all free to growing Gloucestershire SMEs.
The Gloucestershire Growth Hub has supported more than 6000 businesses since they opened their doors in 2014. From solo entrepreneurs to multimillion-pound companies, Growth Hub clients have been able to become bigger, better and bolder and put their growth plans into practice.
Why wait? To start your Growth Hub journey simply visit www.thegrowthhub.biz and take a look at what our teams can do for you now.