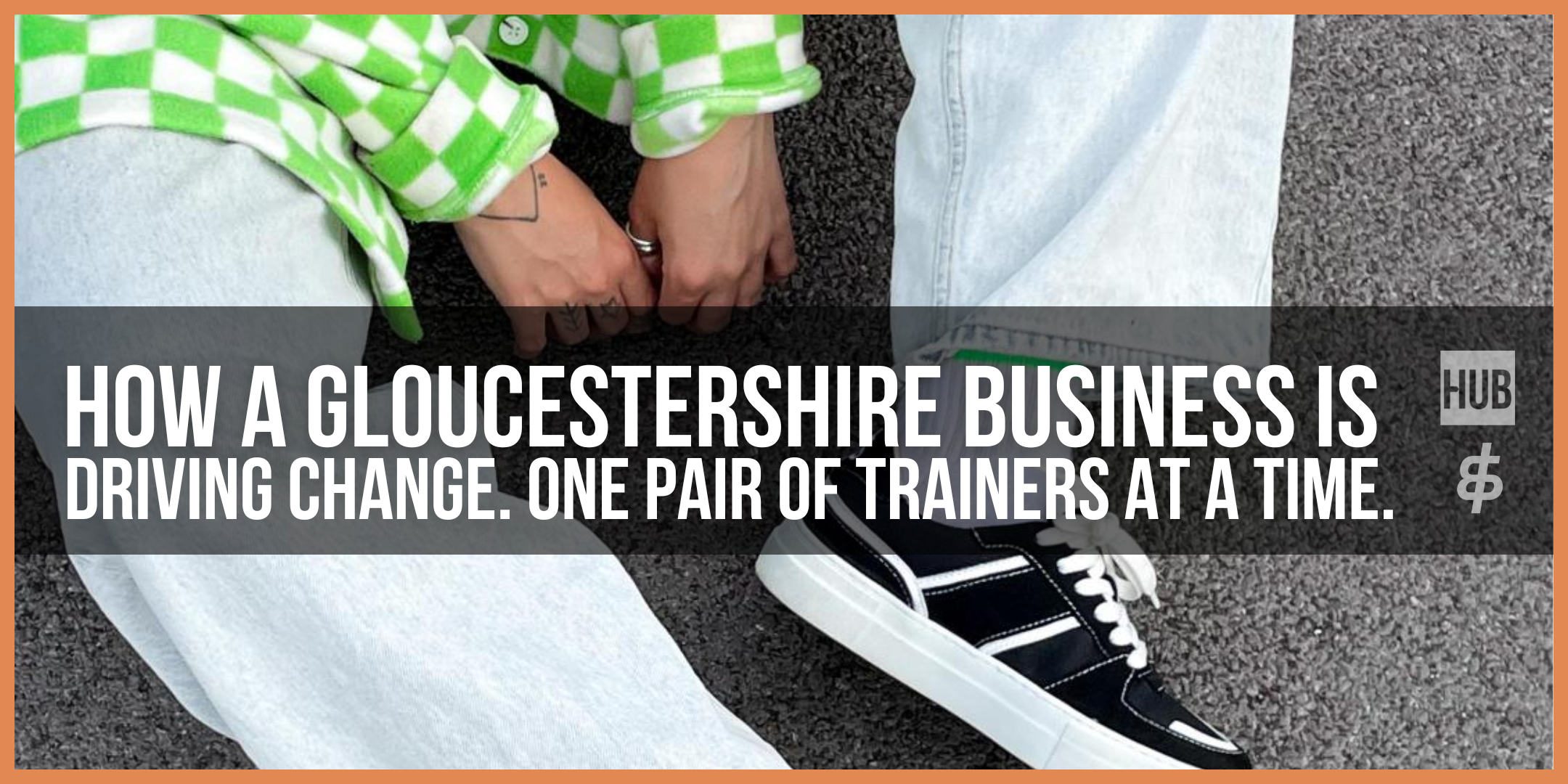 A Gloucestershire-based vegan footwear brand has, so far, planted 10,828 trees to remove more than 440 tonnes of carbon from the atmosphere as it looks to pave a sustainable future for the industry — without the compromise of style and comfort.
Motivated by the idea that only around 1% of fashion is recycled, Trash Planet has designed a fully recyclable vegan footwear range made predominantly of recycled materials — encouraging customers to return the shoes once they reach end of life. 
With the majority of old footwear ending up in landfill and comprising of materials that cannot naturally decompose, there is a glaring threat to the environment that the industry has continually failed to address. Trash Planet is now looking to break the mould and demonstrate that footwear fashion does not have to be detrimental to the climate — whilst influencing consumer behaviours surrounding fashion waste.
The brand was founded by Jordan Grayson and Holly Boxall, who travelled to Portugal to explore sustainable production opportunities. When the pandemic hit, they found themselves stuck in Portugal. This allowed them to form strong relationships with their suppliers – returning home with a clear vision of the business' supply chain that could operate within the parameters of the brand's ethos.
With its ambitions set firmly on becoming the 'world's biggest sustainable footwear brand', Trash Planet called upon the expert guidance of The Growth Hub, a one-stop shop for business owners in Gloucestershire, delivering a range of fully-funded business support solutions. During this collaboration, the brand has seen its growth almost double on a monthly basis — and is set to accelerate further once the product is stocked by fashion retailers in 2023. 
Since working with The Growth Hub, Trash Planet has been dialled in to an ecosystem that has provided access to advisors, experts and investors, which has allowed the business to push forwards in a variety of areas. The brand is now launching their first external  investment round, with the Growth Hub being an integral component of this by making introductions to prospective investors.
Commenting on her business aspirations, Holly Boxall, Co-Founder of Trash Planet, said:
When we started our business journey, we were blown away by the fact that textile production is a bigger polluter than the marine and airline industry, so there really is no denying the magnitude of the issue. I have worked within the footwear industry for years and couldn't believe that nobody out there was making sustainable footwear that appeals to Gen Z and Millennials, who tend to lead the way when it comes to caring about the environment. We believe that to truly change the footwear industry we need to create something that is as visually appealing as it is sustainable. All of our footwear is made in a family-owned factory in the north of Portugal, with all of our material suppliers based no further away than the neighbouring country of Spain. Rather than using and transporting materials from all over the world, we're minimising the carbon impact of our footwear before it's even made.
Trash Planet is working to obtain full B Corp certification and is well on track for achieving carbon and water neutrality by 2023. In the meantime, it is working with a company in Bristol to offset its carbon by planting trees for every pair of shoes that are sold. The brand is also PETA approved for being 100% vegan — whilst many of its suppliers run entirely off renewable energy.
Commenting on the Growth Hub, Jordan Grayson, said:
The Growth Hub has been an invaluable resource for us on our journey. There are always skill gaps when operating in a small team, so being able to link in to what Growth Hub provides has allowed us to push the business forward at a pace. With rapid growth, there are always new challenges thrown your way, especially when keeping a firm sight on your carbon footprint, however, despite this, the team at The Growth Hub have been a great resource. We encourage any new business owners in Gloucestershire to reach out to their local Growth Hub.
Stephen Meyer, Business Navigator at the Cirencester Growth Hub, added:
Trash Planet is a shining example of younger generations taking accountability for the state of the climate crisis. Fashion is a carbon rich industry and if brands like this don't attempt to break the mould, then it will maintain its current trajectory towards an unsustainable future. Jordan and Holly have been a pleasure to work with throughout and their passion for sustainability is truly admirable. We are currently assisting them with a fundraising campaign to help take their business to the next level and truly believe their commitment to making a difference and their outstanding products will spell a bright future for Trash Planet.
For more information on Trash Planet, please visit: https://trash-planet.com/ and visit its Instagram at @trashplanetofficial 
For more information on the free business support available from The Growth Hub, please visit: https://www.thegrowthhub.biz/