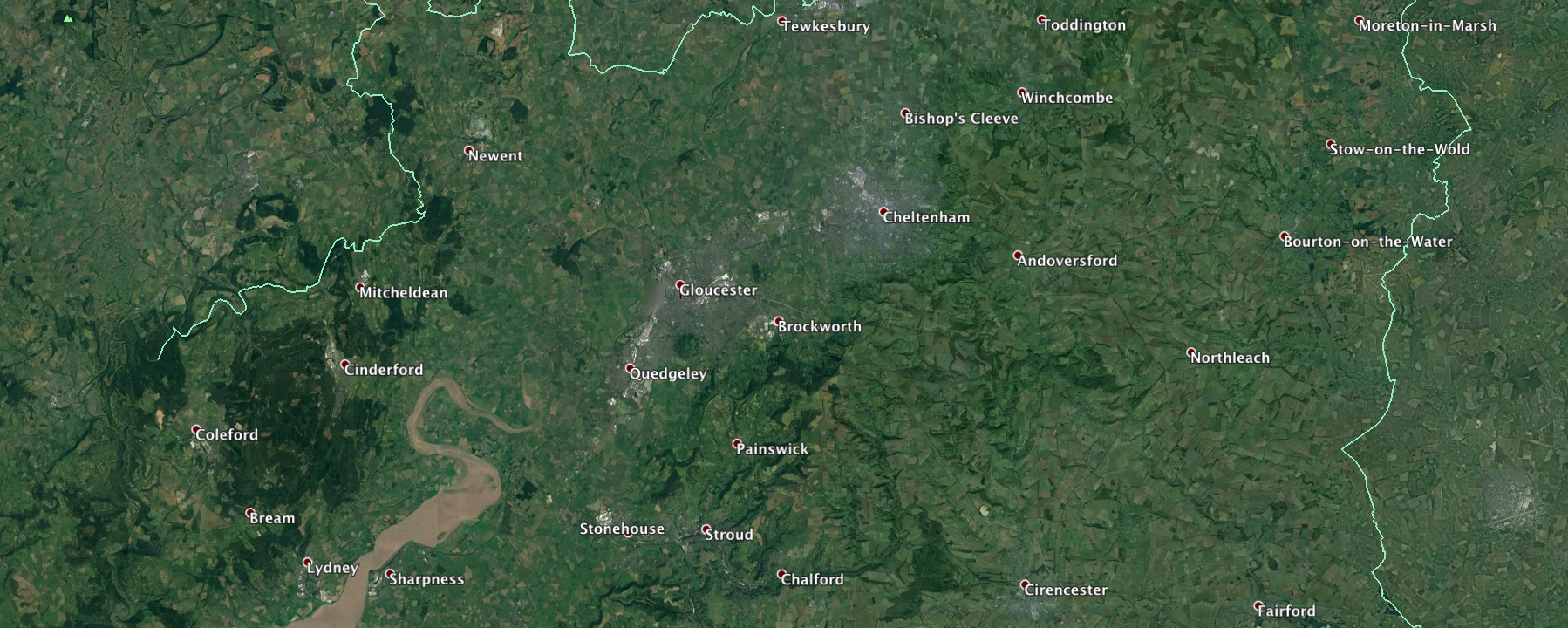 The University of Gloucestershire is looking for high quality business coaches to help it deliver Gloucestershire's Accelerated Impact Network, or GAIN, a European Regional Development Fund (ERDF) programme that will build on the service previously offered by Growth Accelerator and the Business Growth Centre to support high growth SMEs within the county.
Would you like to be a GAIN coach?
Geraldine McCullagh, Project Manager, is inviting CVs which should demonstrate certain types of experience and achievements outlined below. Coaches should also include testimonials, evidence of insurance and evidence of business status - all by the closing date of 14th August 2017.  There will be subsequent opportunities to register.
After that, Geraldine will be inviting successful coaches to an Induction Workshop on the 22nd September.  This will not be an accreditation or employment process, if you complete these steps it just means you are registered with GAIN. As businesses approach GAIN, the GAIN Manager will facilitate a minimum of 3 external coaches to match their needs. The SME will then select their approved external coach and receive 40% of the total external coaching cost at £600 a day, for 4 days.
What will a GAIN coach do?
Coaches who are selected by HGSMEs will be expected to use their specialist business knowledge and high growth coaching competence, to help businesses identify specific steps to achieve high growth and improved business performance.  This will be via a bespoke programme tailored to the particular needs and priorities the business has to fulfill its full potential.
We would expect that all coaches who apply should, as a minimum, meet the requirements of the Association for Coaching Competency Framework: and we will be using these, plus the experiences and achievements defined below, and your testimonials, as selection criteria:
Coaching competencies for all Coaches
1. Meeting ethical, legal and professional guidelines
2. Establishing the coaching agreement and outcomes
3. Establishing a trust-based relationship with the client
4. Managing self and maintaining coaching presence
5. Communicating effectively
6. Raising awareness and insight
7. Designing strategies and actions
8. Maintaining forward momentum and evaluation
9. Undertaking continuous coach development
Additional competencies for Executive Coaches
10. Working within the organisational context
11. Understanding leadership issues
12. Working in partnership with the organization
CV Submission
Your CV should reflect your professional journey as a business coach. In addition, we expect your CV or accompanying notes to clearly demonstrate:
your business acumen and skills areas, particularly around business operations, innovation, strategy, introducing new products and/or leadership for growth
the diverse network of contacts you can access for the benefit of your clients
an established track record working with a range of SME sizes and sectors
your commitment to training, accreditation and CPD to improve your professional effectiveness
your structured approach to the delivery of coaching to your clients, using a range of coaching tools and maintenance of accurate records of sessions, interventions and outcomes
that through accreditation by and/or membership of a professional body, you adhere to national standards of ethical, legal and professional coaching guidelines
References and testimonials
You also need to provide three references or testimonials from businesses you have coached, two of them in the past two years.  These should clearly demonstrate that they come from the business coached.  Further, they must mention the coach by name and give specific details of the positive impact and outcomes that their coaching support has given to the business. You should also provide full contact details for the reference contact. Please note that GAIN coaching is focused on accelerating growth, and on business performance not personal development, so we will be looking for testimonies that evidence this sort of impact.
Insurance and status
We need evidence showing your Professional Indemnity and Public Liability Insurance to a minimum of £500,000 and details of your limited company registration with Company House or confirmation of sole trader status.
Closing date for this round of registration
14th August 2017
How do I apply?
Contact Geraldine McCullagh directly via e-mail: gmccullagh@glos.ac.uk