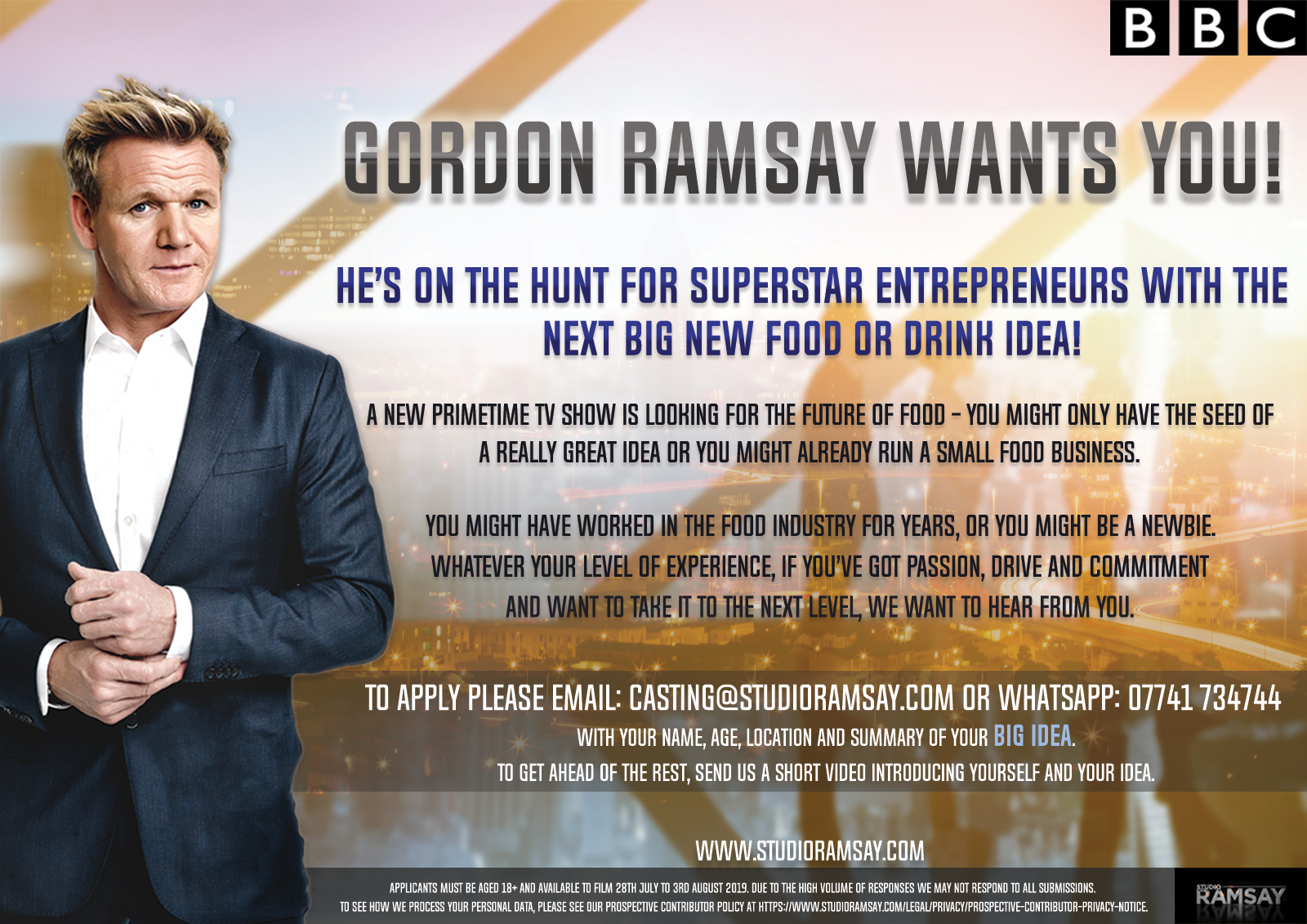 Gordon Ramsay is looking for the UK's next big thing in food or drink. With Gloucestershire's rich heritage in the sector, we think we know where to look.
You might only have the seed or a really great idea. You might already run a small food business. You might have developed the next Graze or Hello Fresh.
Whatever the level of your experience, if you have the passion, drive and commitment and want to take it to the next level, then Mr. Ramsay wants to hear from you.
To apply, email casting@studioramsay.com or WhatsApp 07741 734 744 with your name, age, location and a summary of your big idea. If you want to get ahead of the rest, send a short video introducing yourself and your idea.