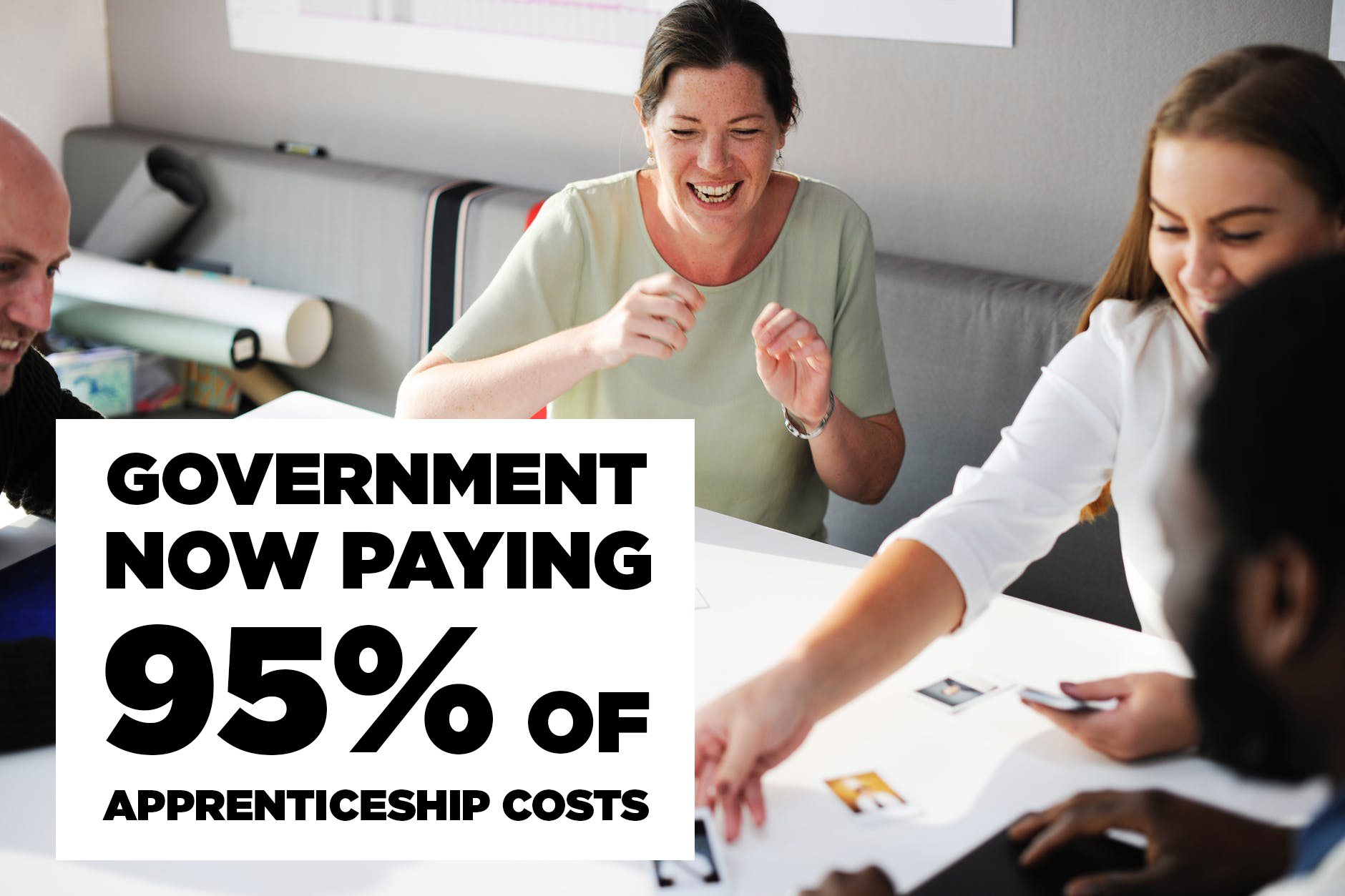 April is a good month for employers who are looking to develop their teams, without breaking the bank.
If your annual salary bill is less than £3m, the Government will share the cost of training your apprentices - this is called 'co-investment'.  Previously, you would have been required to pay 10% towards the cost of an apprenticeship, with the government paying the remaining 90%.  However, from the 1st April, the co-investment rate has improved for new apprenticeships.
You will now pay just 5% towards the cost of apprenticeship training.
The government will pay the rest (95%).
Higher and degree apprenticeships are a great and cost-effective way of upskilling your workforce. They are an alternative to traditional university study, giving you and your employees the opportunity to obtain a higher qualification and learn professional skills whilst working. While apprentices benefit from increased skills and enhanced employability, employers gain from greater productivity, retention of staff and improved competitiveness.
The University of Gloucestershire has a range of undergraduate and postgraduate degrees on offer, including: Senior Leaders Masters (via MBA), Chartered Manager, Professional Accountant Masters, Project Management, Digital Marketer, Retail Leadership and Cyber Security Degree Apprenticeship.
All can be tailored to meet your individual business needs, as the university already has for Superdry, Clarkson Evans, St James's Place Wealth Management and the NHS.
Read more about: Degree apprenticeships.
Read more about: University of Gloucestershire apprenticeships.