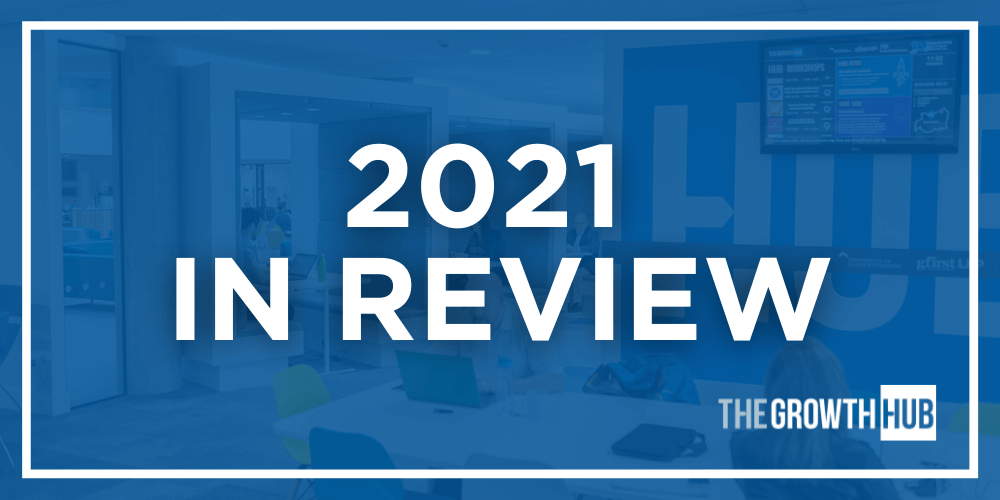 And here we are again, at the end of another strange chapter in the COVID-19 story. For all the trials and tribulations of 2021, we wanted to look back and celebrate the wonderful things that have happened across The Growth Hub network this year. Because among all of the lockdowns and mask mandates, it's been our busiest year to date…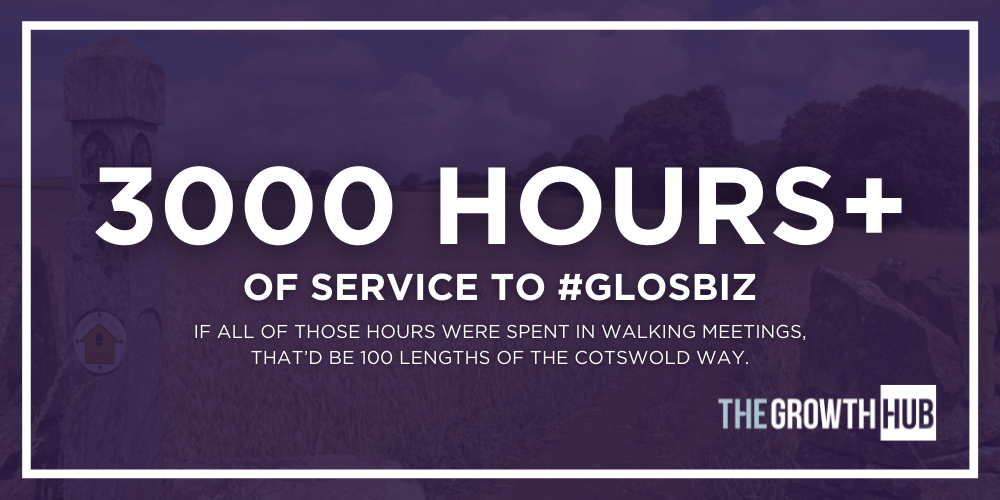 We spent more than 3000 hours supporting Gloucestershire's businesses and entrepreneurs, as almost 450 completed Growth Plans with us in 2021. These plans are unique to each business – sometimes it's a couple of hours every month to check in and discuss new ideas, sometimes it's used all at once for important and intensive training. Whatever, and whenever, is best. If all of those hours were spent in walking meetings, that'd be 100 lengths of the Cotswold Way.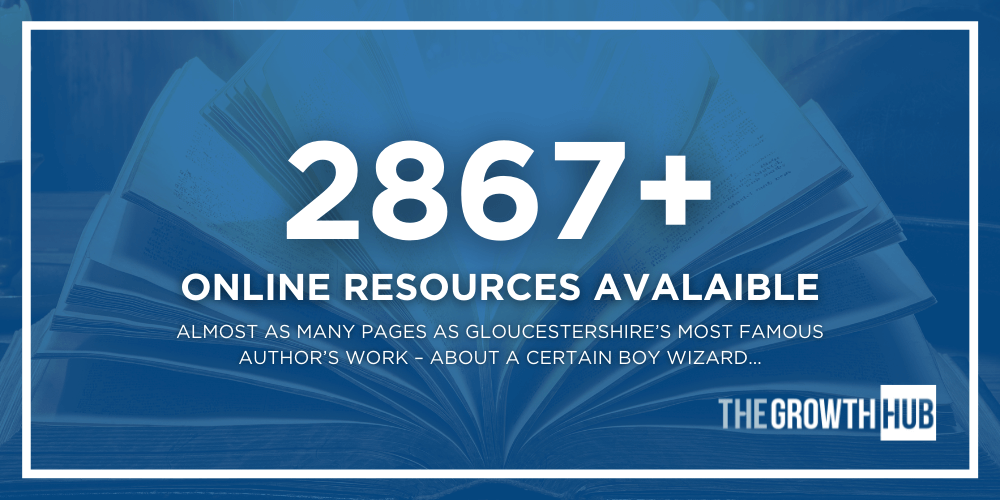 Inspiration rarely strikes during sociable hours. More often it comes in the middle of the night, or halfway through your morning shower before the world has woken up. That's why The Growth Hub's 24/7 online support was set up, giving local businesses the ability to tap into thousands of pages of research and market data points whenever and wherever they are. At the time of writing, there are 2,867 available (and counting), almost as many pages as Gloucestershire's most famous author's work – about a certain boy wizard…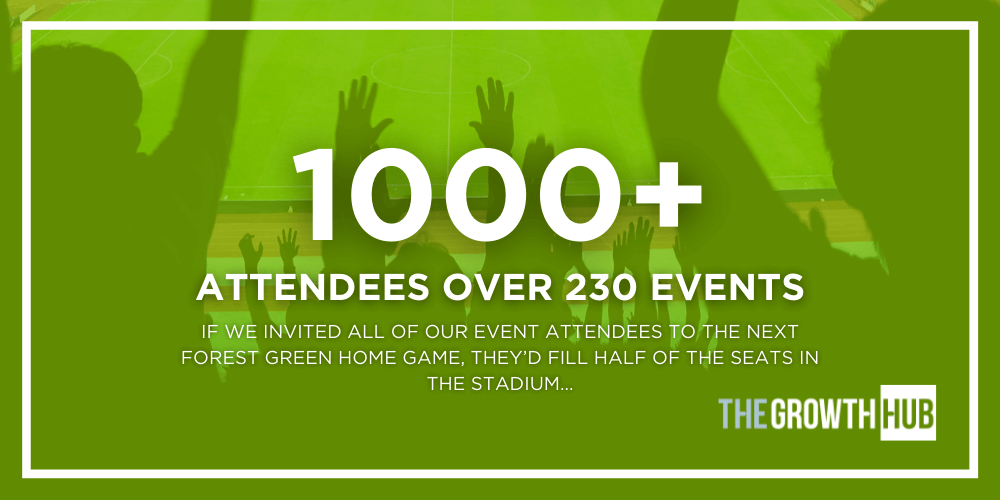 More than 1000 people attended 230 events across Gloucestershire and online. These workshops, one-to-one sessions, and multi-day programmes provide the ultimate  skills support for SMEs, covering everything from patents to podcasts and property to people. If we invited all of our event attendees to the next Forest Green home game, they'd fill half of the seats in the stadium…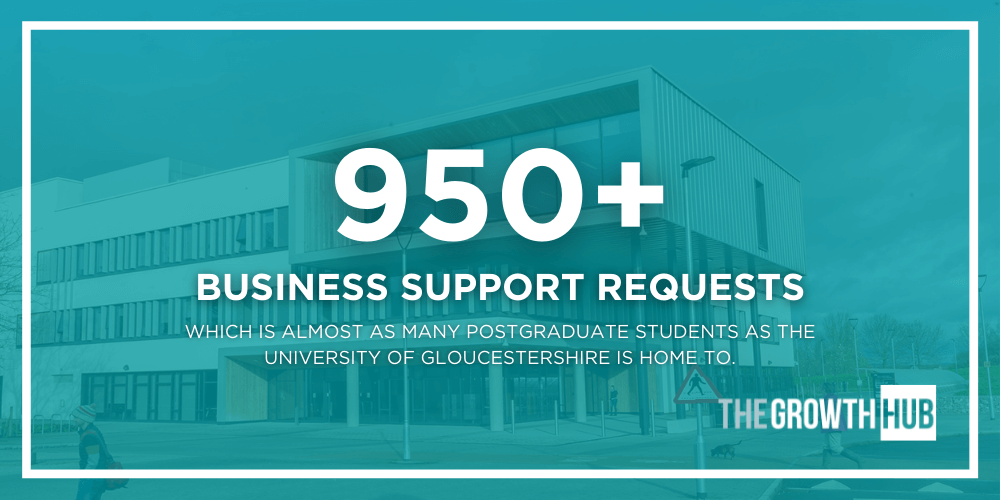 The first step of any Growth Hub journey is a Business Support Request. That's the name we use for an online record where we keep all of your data safely and securely in one place. In 2021, we received more than 950 of these requests from the county's business leaders, which is almost as many postgraduate students as the University of Gloucestershire is home to.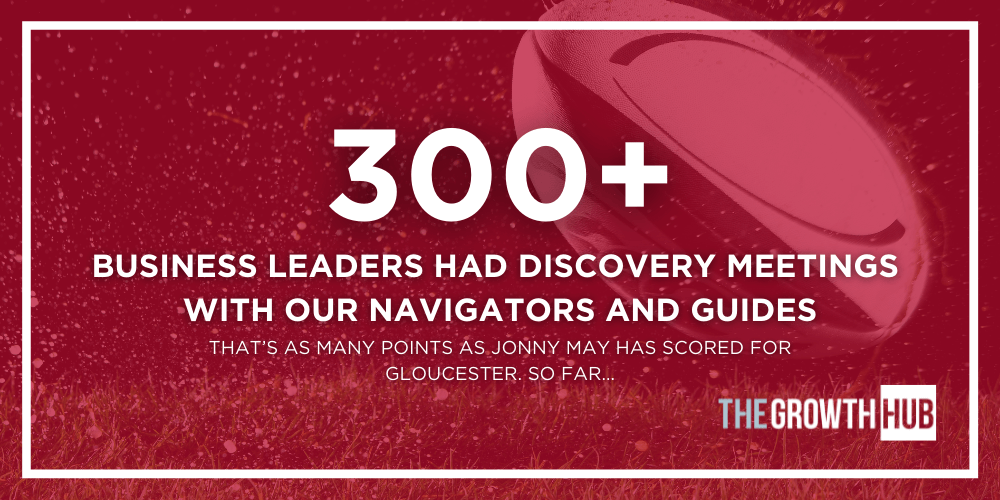 To many people, The Growth Hub is simply Andy Kime. Or Tina Paton. Or Stephen Meyer, Olivia Mayo, or Chris Hill. Or any of the 22-strong team of advisors that directly support Gloucestershire's businesses on a daily basis. In 2021, they spent their time meeting more than 300 individuals to lend a helping hand or a listening ear. That's as many points as Jonny May has scored for Gloucester. So far…
We have even bigger plans for 2022, when the Growth Hub network will complete as Cheltenham's very own Hub opens. Joining the likes of Gloucester, Cirencester, Tewkesbury, Stroud, and the Forest of Dean – we're confident we can meet and support more businesses than ever before.
If you're looking to make 2022 a year to remember, after a couple of years you'd rather forget, look no further than your local Growth Hub.
We are here for you online and in-person. Apply for support from The Growth Hub.