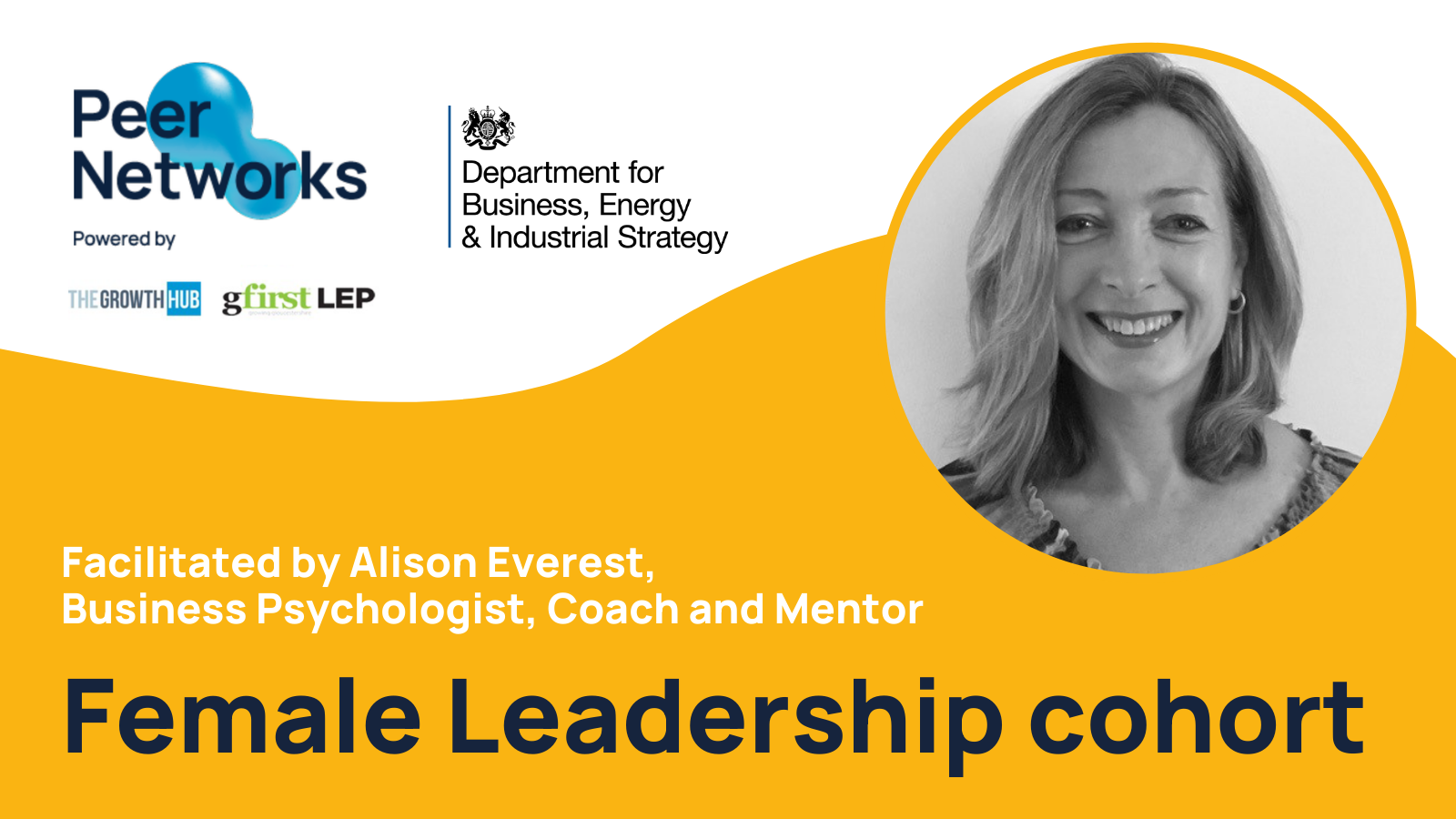 Analysis of published data from across the Office for National Statistics (ONS) has shown women's wellbeing was more negatively affected than men's during the first year of the pandemic. In general, men's and women's experiences of life in lockdown tended to differ, with women more likely to be furloughed, and to spend significantly less time working from home, and more time on unpaid household work and childcare.
To support female business leaders in Gloucestershire, GFirst LEP and The Growth Hub are launching a Female Leadership cohort as part of the Peer Networks programme – a fully funded, national Action Learning support initiative.
Alison Everest; Business Psychologist, Coach and Mentor, is proudly facilitating Gloucestershire's Female Leadership Peer Networks cohort.
Sarah Danson, Director of Strategic Growth at GFirst LEP said: "We are delighted to welcome Alison Everest on board to facilitate our Female Leadership Peer Networks cohort. We are looking for female leaders to join Alison and work together to overcome shared challenges. Over 16 weeks, we will help our local leaders to build a better 2022 and establish a strong supportive network around them."
With over 23 years of global experience throughout Asia-Pacific and the Middle East plus a wealth of financial and commercial experience developed during careers at IBM, HSBC and as a freelance consultant, Alison has worked with companies in reviewing and assessing their business plans and financial position in order to attain business sustainability.
As a business psychologist she works with companies in selection, skills assessment and leadership development, and is qualified in the use of psychometrics and assessment centre methodology.
Putting out a call to action for the female leaders of Gloucestershire to join the programme, Alison comments on what the cohort will aim to achieve together.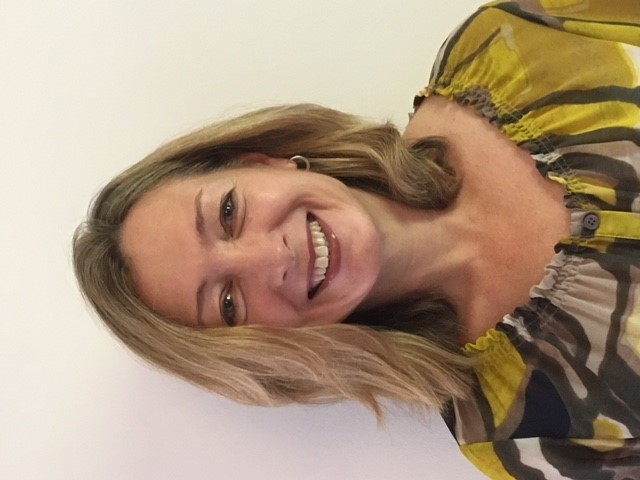 Why do you think it's important for GFirst LEP and The Growth Hub to form a Female Leadership Peer Networks cohort?
"Female leaders still remain a minority in many industries, so being a female business leader can sometimes be an isolating experience. And whilst the Covid pandemic has impacted all businesses, research has shown that women have been disproportionately affected, with female run organisations often in sectors more vulnerable to economic instability and now experiencing a higher rate of closure as a result.
"The Peer Networks programme provides a great platform for participants to engage with other business leaders and owners of SMEs, exploring the challenges and opportunities they face, and discussing and sharing different approaches to problem solving.
In forming a Female Leadership cohort, I hope that there is the additional opportunity to provide a space to acknowledge and explore some of the 'hidden' barriers and challenges female leaders may face."
You will be the facilitator of this Female Leadership cohort. Tell us about the crucial role you will play within the group and how you will work with the members?
"As a Facilitator, it's my primary responsibility to provide the group with a supportive environment in which to share and explore the challenging issues they may be facing in their businesses. Introducing and practicing the principles of Action Learning, I will be keeping the discussion focussed and moving towards an outcome which will support change, action and accountability.
"Outside of the group sessions, I will also be available to work with individuals as a Coach/Mentor, helping them to identify and work on specific areas for development. I have a special interest in the challenges female business leaders face, with my Masters dissertation focussed on the experiences of successful senior female business leaders, and I'm excited to work closely with the members of this cohort."
What are some of the biggest challenges facing female leaders today?
"Women are still significantly under-represented in entrepreneurship, and female leaders continually have to challenge gender stereotypes and overcome societal expectations in order to succeed. Raising finance is a major stumbling block, with only 9% of UK start-up financing going to female lead businesses. Many women are a family's primary care giver, and juggling childcare and other caring responsibilities whilst managing a growing business can be a huge challenge."
Who would you like to see join this cohort?
"This cohort is open to female business leaders with a £100K pre-covid turnover and five or more full time employees. Peer Networking groups work particularly well when participants come with a learning mindset; willing to be challenged on their thinking; bringing curiosity to the challenges shared by others; willing to share and contribute their ideas and experiences in an honest, open and supportive dialogue."
What goals or aspirations do you have for the Female Leadership cohort?
"The Peer Networks programme provides a great opportunity to share experiences, cultivate new approaches to problem solving and make lasting and valuable contacts, which hopefully continue long after this program concludes. The Female Leadership cohort will also provide an opportunity for members to meet other successful women, inspire each other with their achievements and perhaps provide strong female role models, which can often be hard to find."
Join Peer Networks
The programme is fully-funded by the Department of Business, Energy and Industrial Strategy (BEIS) and includes 1:1 mentoring from specialist advisors. Peer Networks is designed for business leaders who want to grow and develop their established organisation for future success and meet the following criteria:
Operated for at least a year

At least 5 employees

A turnover of at least £100,000

An aspiration to improve
The Female Leadership cohort will start as soon as it reaches its maximum of 11 business leaders. Those interested in joining the programme should contact: peernetworks@thegrowthhub.biz or register online here.