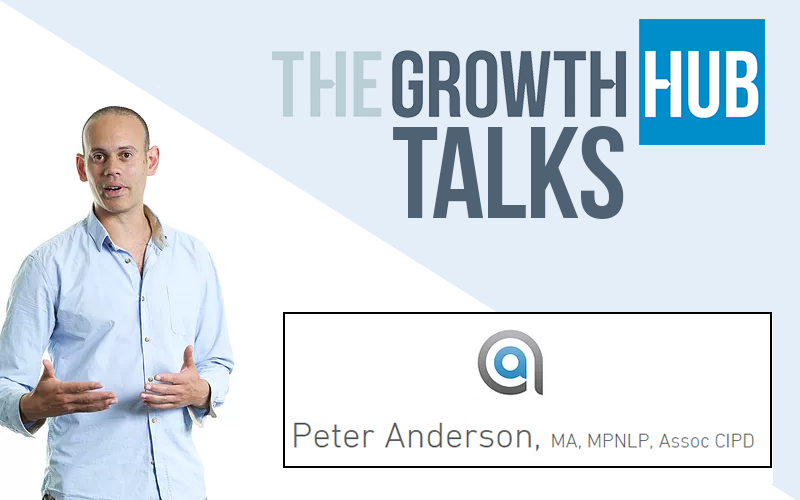 Peter Anderson is a leading authority on positive team development, speaking all around the world including Ted-X Talks. Practising as a professional dancer and after graduating from the prestigious Rambert school of Dance, Peter now helps businesses and their people define the essence of what drives them, in order to exponentially increase their personal performance. No dance skills or experience required – just an open mind, a healthy curiosity and a willingness to step outside of your comfort zone! 
With a background in performing arts, education, and coaching, Peter Anderson has built an enviable reputation helping clients strengthen their mindset. For ten years he has blended his Master Practitioner, Neuro Linguistic Programming knowledge with research from his MA in Leadership and Change to decrease stress, anxiety and negative self-talk that drags down business and individual performance. And now he is applying everything he knows to create the very best leaders for the future.
Here, Peter talks to us about the inspiration for his coaching and why he believes all leaders throughout an organisation can benefit
Where did the idea come from to bring the world of dance into business performance and coaching?
This really is a culmination of my previous experience and skills – bringing together my background in performing arts and Transformational leadership in such a way as to offer a different perspective on coaching from the usual approach. The fact that one discipline brings teams together to perform a dance piece and the other leads a professional team makes little difference - both projects start with a need to bring individuals and skills together to create a projected outcome. The essence of leadership is the same, and why shouldn't we call upon best practice from different specialisms
So how does it work in practice?
If we consider the approach a choreographer takes when planning a dance performance, the creator works through a process of 'intention, performance, connection and creativity'. I apply the same approach to the workshop. Participants are set a task to create a piece of choreography – to plan out the dance, the connections, the dancers and then to perform together. By creating a connection between human beings, encouraging connection rather than disconnection, we start to work on an emotional state - one of communication and kindness, and studies have been done to support this and to evidence the positive impact this emotional state this has on productivity; one wherein minds are opened up to ideas that wouldn't present themselves through the more formal leadership approach.
The open minds elements is critical and this also plays to the environment where the coaching takes place. I certainly can go into a working environment and deliver a session, however there tends to be too much distraction to allow delegates to achieve the open mind status they need. Its far more effective when there is a space for them to come to. When we stop, create a new space, create a new experience – that's when the magic happens.
What does a person need to have to take best advantage of this form of coaching?
Those that have a growth mindset will be the ones who get most advantage from this approach. If one comes to this with a closed, defensive nature then it just won't work. And that's fine. This kind of coaching isn't for everyone. But if an individual has a natural sense of curiosity and is willing to be vulnerable – the opportunities and rewards make a moment of vulnerability well worth it.
What kinds of people have already benefited from this?
I have applied this style of coaching to a number of noteworthy organisations including the Bank of England, Wholefoods and UNICEF. Likewise I have worked with sports teams and disadvantaged groups – at all times using the new approach to help teams or individuals step outside their comfort zone.
What makes you so passionate about this?
I am driven by human potential and what I can do to help people become more than they are. I firmly believe that we set our own limits when it comes to possibility and I think it's really interesting to help people see what happens when they just take that chance – to see if there's more to them than they think.
Want to know more?
Phone: 0044 7447628285​
Email: peter@andersonsarena.com