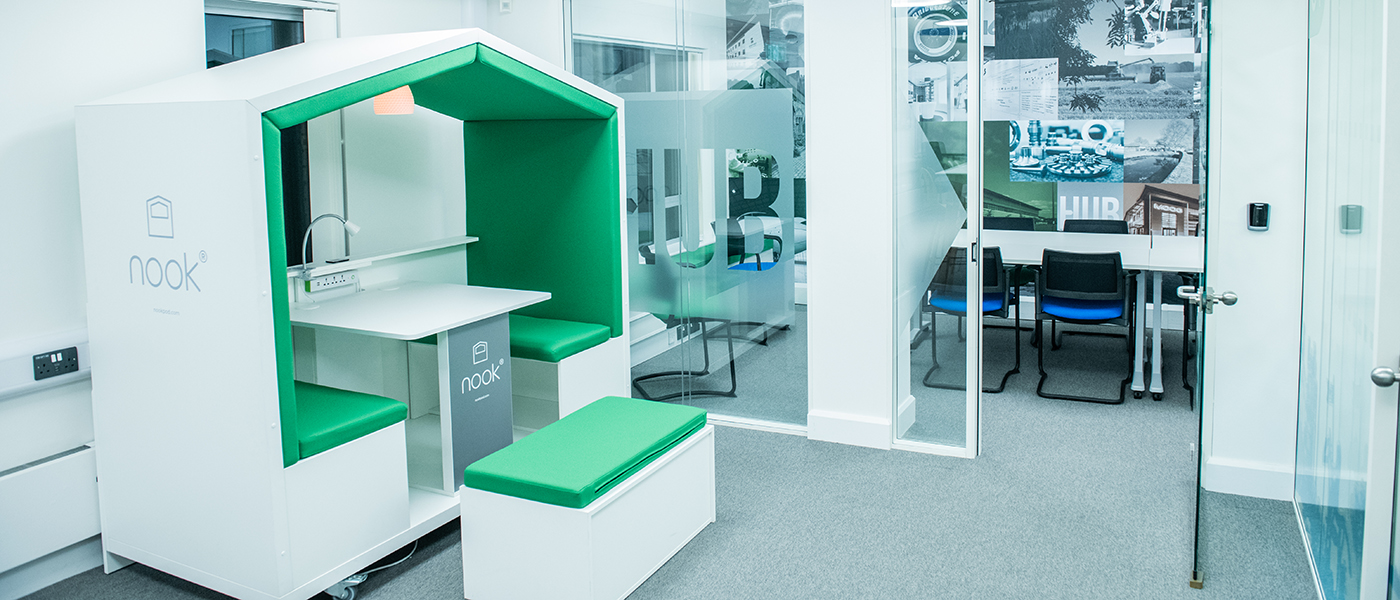 Tewkesbury Borough businesses, whether big or small, can enjoy free support, expert advice and co-working space from the Tewkesbury Growth Hub – with dedicated office space and meeting rooms available to hire, too.
The Growth Hub in Tewkesbury is helping to boost business in the Borough by providing a variety of free services to companies of all sizes. 
Based at Tewkesbury Borough Council's offices on Gloucester Road, the Tewkesbury Growth Hub offers free co-working space, ideal for entrepreneurs and businesses without their own premises, with private office space and a range of meeting rooms available to hire, too. 
Its team of experts are available to meet with business leaders to offer bespoke advice and guidance – from specialist marketing to growth strategy support –and signpost to additional resources or relevant business experts. 
A unique perk for local businesses, the Tewkesbury Growth Hub also provides access to advice on council services such as regulatory, planning and environmental health issues.
There are regular free group workshops led by experts and one-to-one sessions to help businesses upskill and develop, too.
Victoria Fairbank, of Fairbank Design in Bishop's Cleeve, launched her studio in August 2020.
Fairbank said: 
The support I have received from the Tewkesbury Growth Hub has surpassed all of my expectations. I have attended many valuable expert-led workshops, gaining advice on how to grow my agency, master my business operations and get the most from my online marketing.

The one-to-one sessions are a great way to ask questions to like minded business owners and when starting a business, I have found there are lots of questions to ask. I've now got a network of people I know I can reach out to for advice.
WHC Hire Services specialises in supplying large plant machinery to contractors, civil engineers, builders and other businesses and has also benefited from the Tewkesbury Growth Hub support. 
Business navigator at the Tewkesbury Growth Hub, Olivia Mayo, said:
WHC Hire Services is a successful business in Tewkesbury and approached our team for support. We helped identify the challenges and opportunities the company was facing and then developed a bespoke growth plan for the business.

This included advice around their marketing strategy to help their brand stand out from the crowd. Guidance was also provided on their future growth strategy, which included focuses on leadership and net zero. The company also attended jobs fairs jointly delivered though the hub and Job Centre Plus.
WHC Hire Services managing director, James Clutterbuck, said the advice he received from the Tewkesbury Growth Hub was invaluable:
We are an expanding business and came to Tewkesbury because it is where I grew up and have a connection to.

Being in Tewkesbury Borough has allowed us to reach larger audiences in Stroud, Bristol and throughout the Gloucestershire area. Throughout 2022, we attended various advice and training sessions provided by The Growth Hub in Tewkesbury. The mix of one-to-one and open sessions really assisted and encouraged us with our continual growth as a market leader in plant and tool hire.

The Growth Hub provided a very relaxed and professional set up, offering the opportunity for our staff to express themselves, discuss campaigns and share growth ideas. This has led to growing a closer relationship with the local community. We are extremely grateful for the opportunity to be involved in such a beneficial scheme for Gloucestershire SMEs.
For more information about how The Growth Hub in Tewkesbury can help, call (01684) 272073 or visit thegrowthhub.biz/tewkesbury.