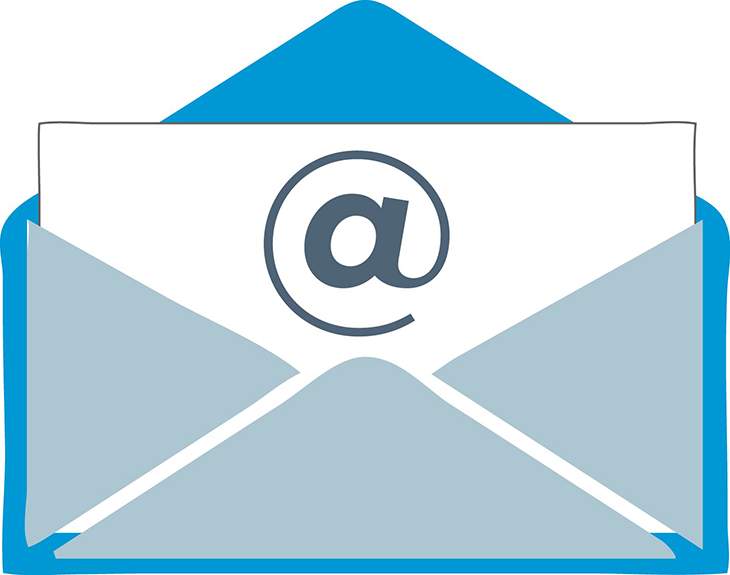 51 seconds. That's all the time you have to get noticed in the email inbox.
If people are on the move (viewing via mobile), it's likely to be even less…
So, you really do just have seconds to demonstrate how you can make life easier for your target audience; seconds to help your target audience develop, learn or have fun; seconds to demonstrate how you can make your target audience look good and/or give them a great deal. Wow…. And most importantly just seconds to stop your target audience hitting that delete button.
So, why email marketing?
Email has many benefits. It can be a cost-effective medium and basic emails are easy to produce and to send out. It's perfect when you need an instant response (email campaign response is greatest in the first 2 hours after receipt).
Email marketing can be used for new customer acquisition, customer retention (and growth) and brand engagement.
If you use an email marketing platform such as Mailchimp (rather than the bcc field of Outlook) you can get some really good stats for measuring the performance of your campaign.
Data
The biggest challenge to email marketing is data quality. Get the data right – by right I mean as accurate to your target audience as possible, and up-to-date information – and you will be on the way to email marketing success.
The next challenge is the message, and here it's all about relevance.
Subject lines
This is it. The big opportunity. Your chance to get in front of your audience and to get your email opened.   
The best subject lines tell what's inside; the worst sell what's inside.
Subject lines can include:
Some reasons why (list)
A benefit (gives recipients an implied promise)
A question (gives recipients the opportunity to pause and respond)
A testimonial (gives recipients validation and social proof)
How to (leading to a reveal of good information)
Fascination (a teaser to good information)
A command (something that the recipient needs to do)
Urgency (play on the scarcity effect – people hate missing out!)
News
Something seasonal/topical.
But hey, if your email doesn't get opened, don't sweat it. Move on.
It's the people that do open the email that you need to care about now. Come back to the subject line – try some alternatives, and see if that helps improve your next campaign.
What's inside
Now your email has been opened, you need to include a headline that builds on the subject line. Draw your audience in with short paragraphs (just one idea per paragraph) and some bullet points. Write for scannability (you may have some of that 51 seconds left), and use your customers' language. Keep your email jargon free and focus on 'you', not 'we'.
Call to action
Don't forget the purpose of your email. You want recipients to do something as a result of opening, and reading it. Make sure the call to action is really clear.  Tell recipients where to click, and why.
Measurement
I mentioned stats and measurement earlier on – reviewing these can be a great way for identifying opportunities for future improvement – particularly in open rates.
To measure your open rate (%) divide 'opens' by the 'number of emails delivered' x100. Use this result as your benchmark for improvement.
Use the stats to spot any subject lines that are better than others? Any times of day that see an increased response? Do any campaigns suffer a higher number of unsubscribes that others?
The answer to email success truly lies in having the right data, focusing on a single message per communication (that will appeal to your target audience) and the 51 second (or less!) rule.
This post was guest written by Luan Wise as part of our Let's Grow Digital programme.
Luan is an independent marketing practitioner, with 15 years experience in full service agency, client side and consultancy roles.  Luan has worked for clients of all sizes, from household names such as Hilton and University of Cambridge to the kinds of companies that are big in their field but unknown to the wider world.  Luan chairs the Chartered Institute of Marketing team for Gloucestershire and is also regional spokesperson for the Growth Voucher Programme.
If you'd like support to get your business online, or grow what you're already doing, get in touch with us on 01242 715400 or talktous@thegrowthhub.biz