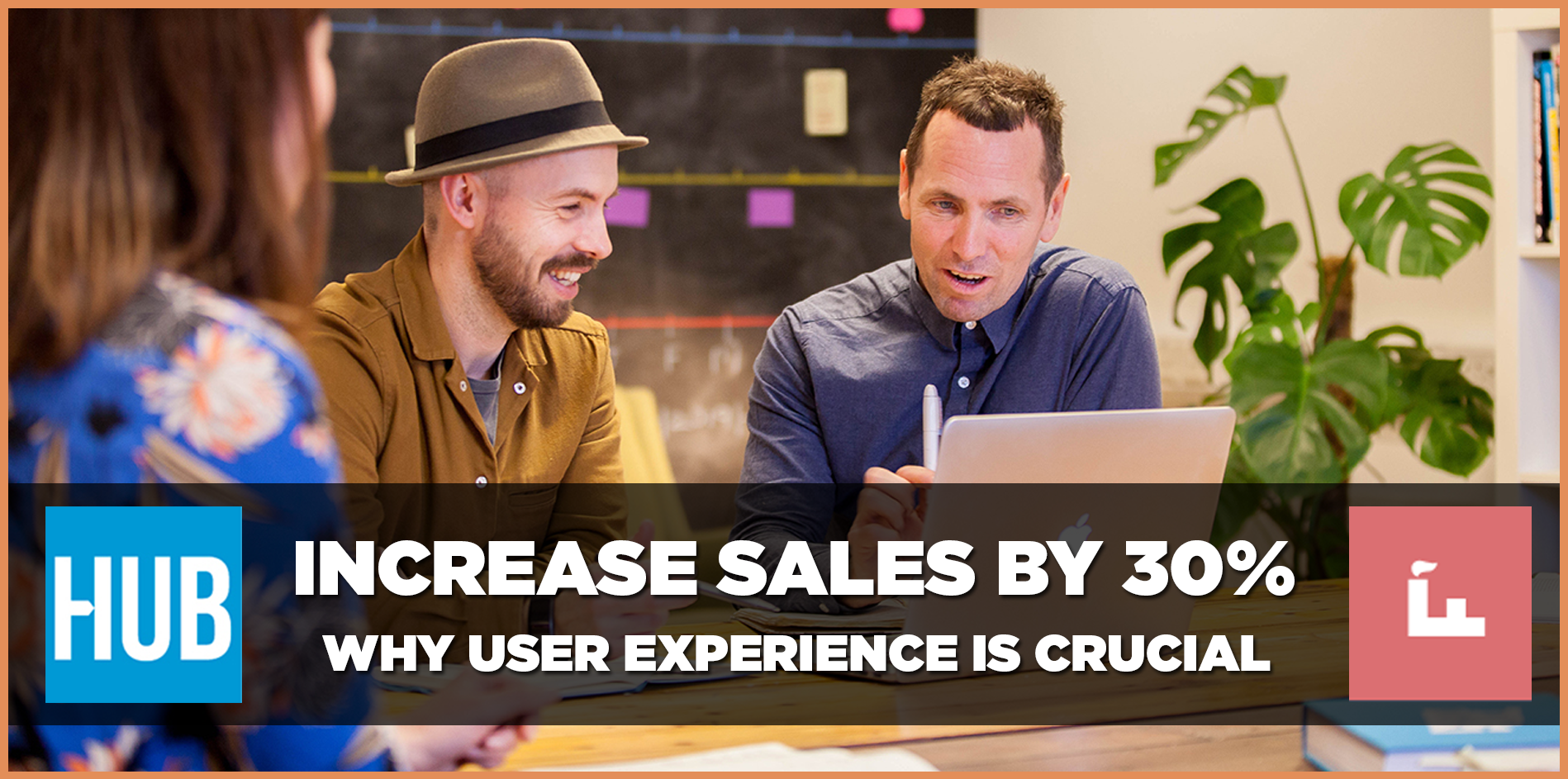 This post was written by Andy Thorne, co-founder of Factory Pattern; a leading digital agency in Cheltenham. As part of our Gloucestershire Expertise series, we are giving local leaders the opportunity to share their knowledge and experience, to help other ambitious enterprises grow. If you would like to contribute to the series, please email ross.jukes@thegrowthhub.biz

Andy shares his research and personal experience of how user experience can transform a business:
The importance of UX has never been so vital. With companies like Amazon and Google heavily investing in UX – and reaping the rewards – more and more companies are investing in UX too, with the aim of converting users (people) into customers.
Is UX important?
 

To guarantee business success, a product or service has to be usable and enjoyable.

 
When designing with UX in mind, businesses can see a huge ROI (return on investment) – reducing overall business costs while increasing profits too. It's simple, give your users a great experience and they'll reward you with their trust and business.
In fact, research by MITX (Massachusetts Innovation and Technology eXchange) has shown that UX design can reduce inefficiencies by stopping wasted web development time by up to 50%. And the earlier you invest in UX, the better.
UX-led design has a huge impact on your customers too. In a study by Soussan Djamasbi et al. (2014), which looked at web design and the mobile user experience, revealed that when web design was optimised for mobile users there were optimal results.
The results of optimising the mobile UX included:
30% increase in sales

50% decrease in bounce rate

70% increase in quantity of products sold
Designing without consideration of your user group, on the other hand, is bound to set you up for failure.
Forrester Research (2008) revealed that:
70% of projects fail due to lack of user acceptance – something that can be prevented with UX design.
What is UX?
To fully understand the term UX (user experience), it's important to understand the concept of usability.
As defined in ISO 9241-11, usability is:
The extent to which a product can be used by specified users to achieve specific goals with effectiveness, efficiency and satisfaction in a specified context of use.
While usability is a crucial element to consider in UX, it by no means gives the full picture.
UX is more than usability. It takes us one step further, looking at how a person interacts with a system, product or service and their emotions and thoughts having used it.
 

UX is all about the overall experience – not just function and flow but how a system or product affects our senses.

 
According to Kuniavsky, author of Smart Things: overall experience a user might have. Ubiquitous Computer UX Design, there are a few key perceptions that contribute to the
Key perceptions that contribute to UX include:
effectiveness

efficiency

emotional satisfaction

and the quality of the relationship with the entity that created the product or service.
So, when we think of this in terms of website design, a website that delivers a great UX will typically meet all needs of the consumer, without fuss or bother on their part.
A website should also be simple and intuitive to use – but not so simplistic that it lacks elegance and sophistication.
Last, but certainly not least, your website should be fast. You have less than 15 seconds to grab the attention of your website visitors, more on why website speed is so important.
These UX considerations will ensure an enjoyable experience – making users want to come back to your website again and again.
Who or What Are Users?
Understanding the term user experience is not enough to ensure stellar UX design. You've got to understand who your user is too – it's not always your traditional customer.
When defining your user groups, it's important to fully understand the characteristics and motivations of those people that will be using your service or product.
When designing a website you need to consider:
The demographics of your users

Their frequency of use of your website

How they'll be accessing the website (including software, hardware and environment)

The norms of their website experiences
 

Fully understanding the wants and needs of your users will allow you to reap the largest rewards.

 
By gaining an in-depth understanding of your users core motivations, you can create something that will mirror user flow and meet needs in terms of features and functionality.
It's always good to consider your users current behaviours and experiences online too - after all, you don't want to intimidate or alienate users with new web technologies.
Ways to to get to know your users
There are many ways to get a better understanding of your users and their needs. Focus group sessions, analysis of competitors websites and even talking to the customers of your clients are just a few techniques you might like to consider.
How To Put UX Into Practice Today
The practice of UX design isn't easy – and it does take a bit of experimenting to get right. While it's still a relatively new practice to many, we do have some tried and tested best practices to get you started with UX and get you on the right path.
1. Create a persona (or personas) of your user
Create a persona, document of your customer and stick it on the wall to constantly remind yourself who your users are and who you are designing for.
The basic form of a persona should highlight the following:
Short bio
Name (make one up), age, gender, and an activity category such as a job title.
Needs/Goals:
List a few of their most important needs. For example, if you run an ecommerce site that sells Snow Goggles and your user is a snowboarder, their needs may be: Protect my eyes, I board in low light and sunlight, I like my goggles to fit even when I have a beanie on
Problems
List problems that your user has. As per the snowboarder example above, they may have problems such as Goggles misting up which means they have to stop boarding and wipe their goggles. Or, smaller problems like they don't like the strap on their goggles as the neon yellow colour looked great 4 years ago, but now it looks a bit naff
Download an example persona here here to get you started
2. Consider UX design right from the beginning of your next project
Save time and resources by introducing UX at an early stage.
Get into the UX way of thinking by thinking about goals and identify key users.
This helps you think about your website and business from your audience's' view (rather than your point of view) this gets you thinking about how you can solve genuine problems and come up with products and services will more likely pay for..
This collaborative relationship between you and users is the key in getting UX right.
3. Reassess old projects with users in mind
Look at a couple of previous projects or events and reflect on the goals they were trying to achieve and ask the following: 
Did the project/event/thing meet the desired goals?

Were they user focused?

If not, what do you think could have been better to improve the UX?
This is a great exercise to get you in the right mindset for future projects.
A conversion focused business is the right business
Even though UX is heavily focused on digital products and websites, converting people who've never heard of you into paying customers is an age-old activity that all good businesses are already doing.
 

You can utilise UX activities and best practices to not only improve your digital activities but also improve the products and services you provide.

 

 
UX is entrenched in human behaviour and particularly addressing needs. If you can address the essential and important needs that improve your users' (customers') lives, then you can be 99.99% confident that your business will always be successful.