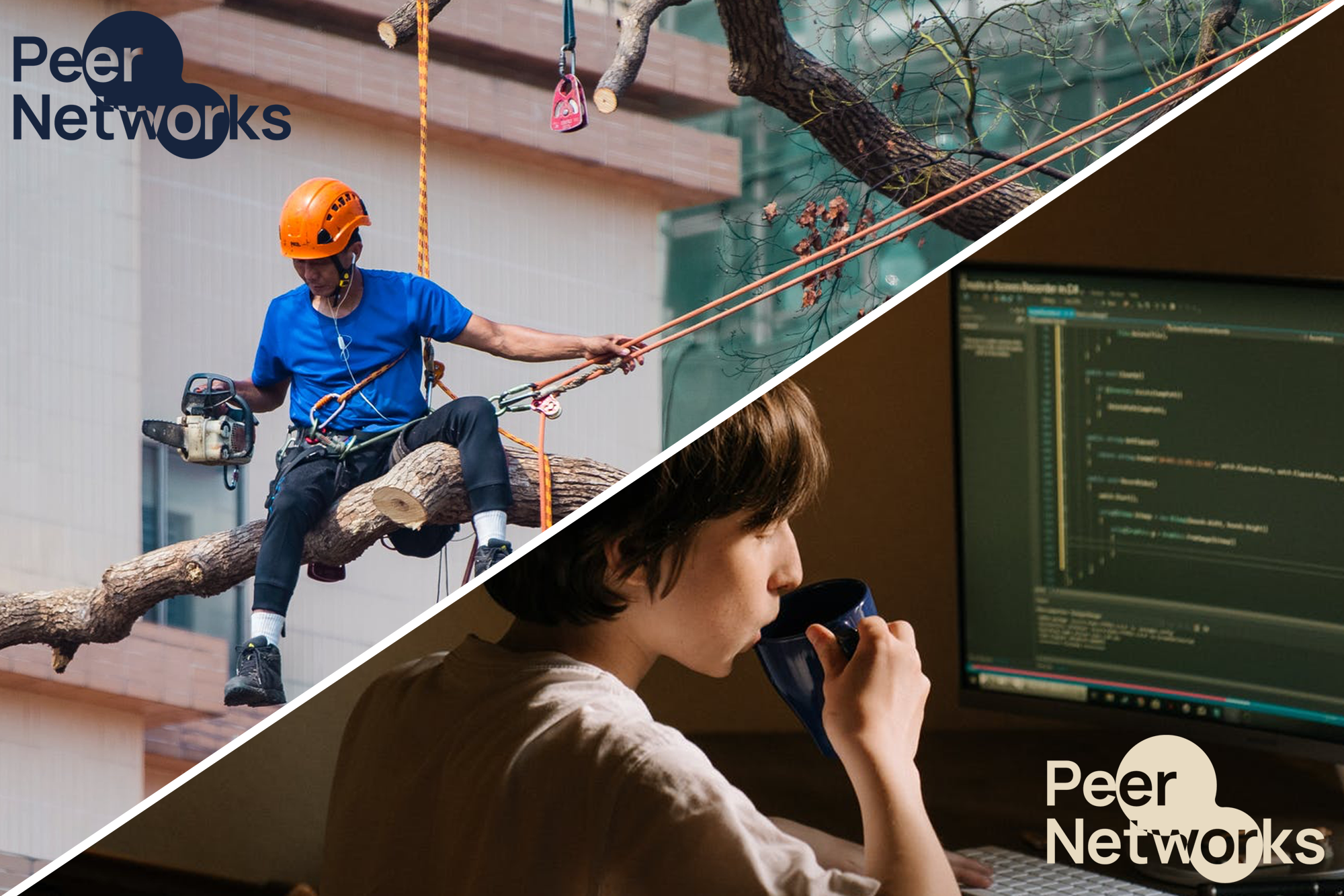 What do tree surgery and cloud computing have in common?
The answer, of course, is pretty much nothing.
Which is something Nick Eden found out hard and fast, after trading his decades-long career of arboriculture to join CloudTamers in 2012. Taking over as Chief Executive, whilst the incumbent leader shifted to a more technical leadership role, Nick came in to oversee a period of explosive growth for the Cheltenham firm.
In a nutshell, we provide a HR module for NetSuite users. We noticed a gap in the market in 2013. NetSuite did everything brilliantly besides HR. So we built a solution, released it, and today it's used by 7,000 users  in 30+ countries all around the world.

Nick Eden, Chief Executive Officer, CloudTamers
Overseeing the daily running of a 30 year old business, climbing a steep learning curve in a new sector, and taking the reins from the founder all meant that Nick was up against it:
Being in charge is a lonely enough job when you know what you're doing, let alone when you're trying to learn the ropes from scratch. Luckily my wife, our Chief Information Officer, was on-hand to help. But even though we've been growing year-on-year, looking back I could have done with some external support too.

Nick Eden, Chief Executive, CloudTamers
It wouldn't be until January of this year that Nick would stumble across the elusive support he'd been wondering about. He was introduced to Peer Networks at The Growth Hub, by Rod Horrocks:
Nick was the perfect candidate for Peer Networks. He's in charge of a solid, established, growing business. He's an experienced leader with a good amount of knowledge under his belt. But he's alone in the hot seat and needs to get fresh perspectives on his challenges, and to learn from other leaders who have tackled similar challenges in different ways.

Rod Horrocks, Peer Networks Project Manager, GFirst LEP
Peer Networks is a free programme made up of clusters of leaders, grouped for their similarity in sector or situation. With common ground, there's less need for small talk and more time for action.
I'd been in networking circles for years, but they were just that - networking only. Peer Networks is a very different experience. Every session I note down at least 2 or 3 things that are new to me, or that I want to try out in CloudTamers. No single thing is earth shattering, but they all represent marginal gains and I have learnt so much from my fellow CEOs.

On a basic level, it is an incredible tonic for the loneliness of being in charge. But more practically, I get to crowdsource my challenges for free.  When it was my turn to present my problem to the group, firstly I realised that it was very different to what I thought it was. The act of being forced to think on it, write it down, and speak it aloud made me completely reevaluate it. I wouldn't have done that otherwise. But secondly, when I presented the new problem I got 15 points of feedback which all offered some form of solution. It has been a groundbreaking experience. One of the most helpful exercises I have been through as a business leader.

Nick Eden, Chief Executive, CloudTamers
Nick also chose to utilise his 3 hours of free coaching, included with the programme, to solve the senior delegation and workload challenges within his business. He has since engaged his Peer Networks coach independently of the programme to continue this coaching for select members of his staff team.
I would wholeheartedly and absolutely recommend Peer Networks to every business leader looking for new ideas, fresh ways of thinking, and a sense of community.

Nick Eden, Chief Executive, CloudTamers