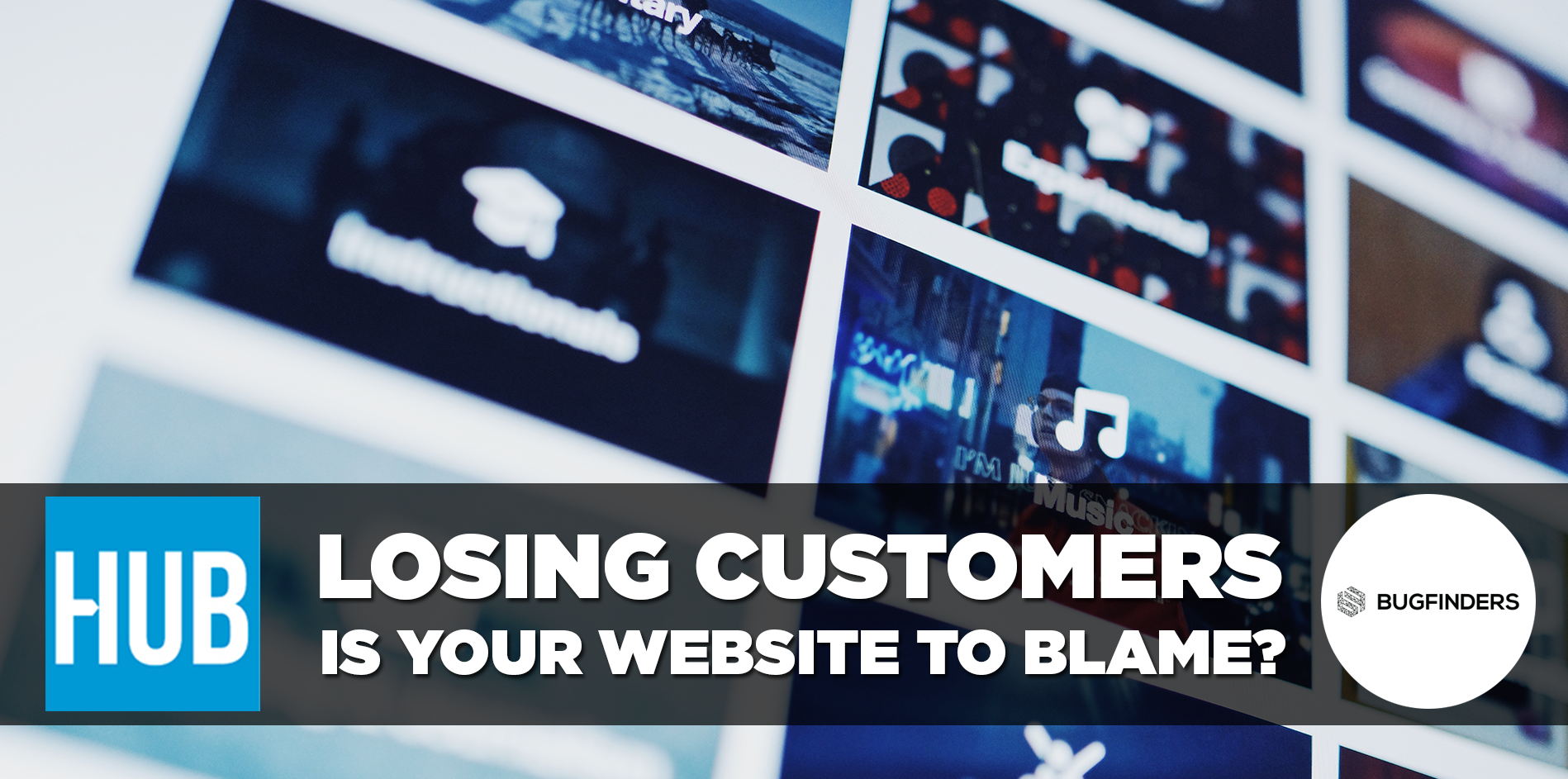 This post was written by Cheltenham-based Bugfinders: a leading provider of IT systems testing including functional, security, user experience and end to end testing; as part of our Gloucestershire Expertise series. We are giving local leaders the opportunity to share their knowledge and experience, to help other ambitious enterprises grow. If you would like to contribute to the series, please email ross.jukes@thegrowthhub.biz

Andy Barnfield, Customer Success Manager, shares his thoughts on the power and importance of websites...
At a time when it seems like every business has gone digital, you'll probably be surprised to hear that almost 2 million SMEs don't have websites – losing them £343bn in opportunities every year.
New research by Approved Index, a B2B comparison site for business services, has concluded that introducing a website could equate to an average uplift in turnover of £173,769 per business.  This uplift varies across industry sectors, and business size, but importantly, if businesses with no employees were to introduce company websites, they could see an annual revenue uplift of over £32,650. 
Being offline is comparable to being ex-directory – your customers or potential customers will look to the internet to find a presence – compare you to other businesses offering the same services or products.  Having no functional, updated and relevant website is no longer an option.
So when businesses launch a new website, or replatform an existing one, why do so many sites not get tested thoroughly?  If you had a bad experience in a physical business – you less likely to go back again – so why wouldn't you think the same way about a website?
With new smart phones and device combinations continuing be launched every year, with 54 new mobile devices alone launched in 2016, how should you even begin to start testing your new site?
Things to consider:
Device compatibility/mobile site optimisation

Functionality – does it work?

Site speed and performance – how many visitors are you expecting to your website, and at what times of day?

Usability – can customers use the site easily for the purpose it was designed for?
Device compatibility/Mobile site optimisation
With so many new devices coming to market, under either iOS or Android operating systems – combinations between device, operating system and then individual browser mean that any number of issues could occur which either dissuade customers from using the site, or just outright stop them from using it. 
You should ensure that your site is at the very least checked it is optimised for mobile devices – the process of ensuring that visitors who access your site from mobile get just as good an experience as those on a desktop pc or laptop.
You should also check that the different combination of core browsers work in the same way.  Know your market and target audience – whilst Chrome is now the leading browser – some industries and users may be more limited to using business tools and IE11 or Edge, than using Chrome, or Firefox.
Functionality
Fundamentally you want to know your site works, and the different menus, buttons, call-to-action sections and other functionality work as designed.  How many times have you been to a website and selected a menu option, or button, and it does…. Nothing!  Or worse still – takes you to a badly designed error message.  This is not only a blocker, but can strongly encourage your customers to go somewhere else.  A good testing checklist of the different pages, content, and any special functions such as graphic carousels or search functions will help you avoid missing any key areas.
User Experience (UX)
This is an interesting and often forgotten area of testing – as all too often, tests are carried out to ensure both functional and graphical user interface (GUI) work as expected – however launching a site, or updating an existing one can have different impacts on genuine users.
A few years back, a well-known department store relaunched their website at a significant cost of £150 million, and took 18 months to develop – however major teething problems, and functional issues within the site meant that even a team of 50 developers testing the site didn't factor in multi-device coverage and genuine user experience.
The changes were quite profound compared to the previous site – resulting in genuine customers having to recreate their account, encounter new designs, and struggled to find products – all these came at a cost and resulted in lost sales.  This led to a sharp decrease from 17% growth to 3% decline in online sales.
There are different options available when it comes to testing the user experience – but it's really important to consider this if you're overhauling the design and functionality of a site like the example above.  Options include recruiting test participants into a controlled environment – through to remote usability testing tools – all this sounds simple and it is – and is a very effective way to help you understand how you can improve user experience and sales, building brand loyalty and growing your customer base, whilst lowering costs – such as dealing with customer complaints, refunds etc.
Hopefully this has given you a helpful insight into some key areas that you should really invest in when updating your online presence. 
Whatever you do – don't let your competition steal your online presence through insufficient testing.