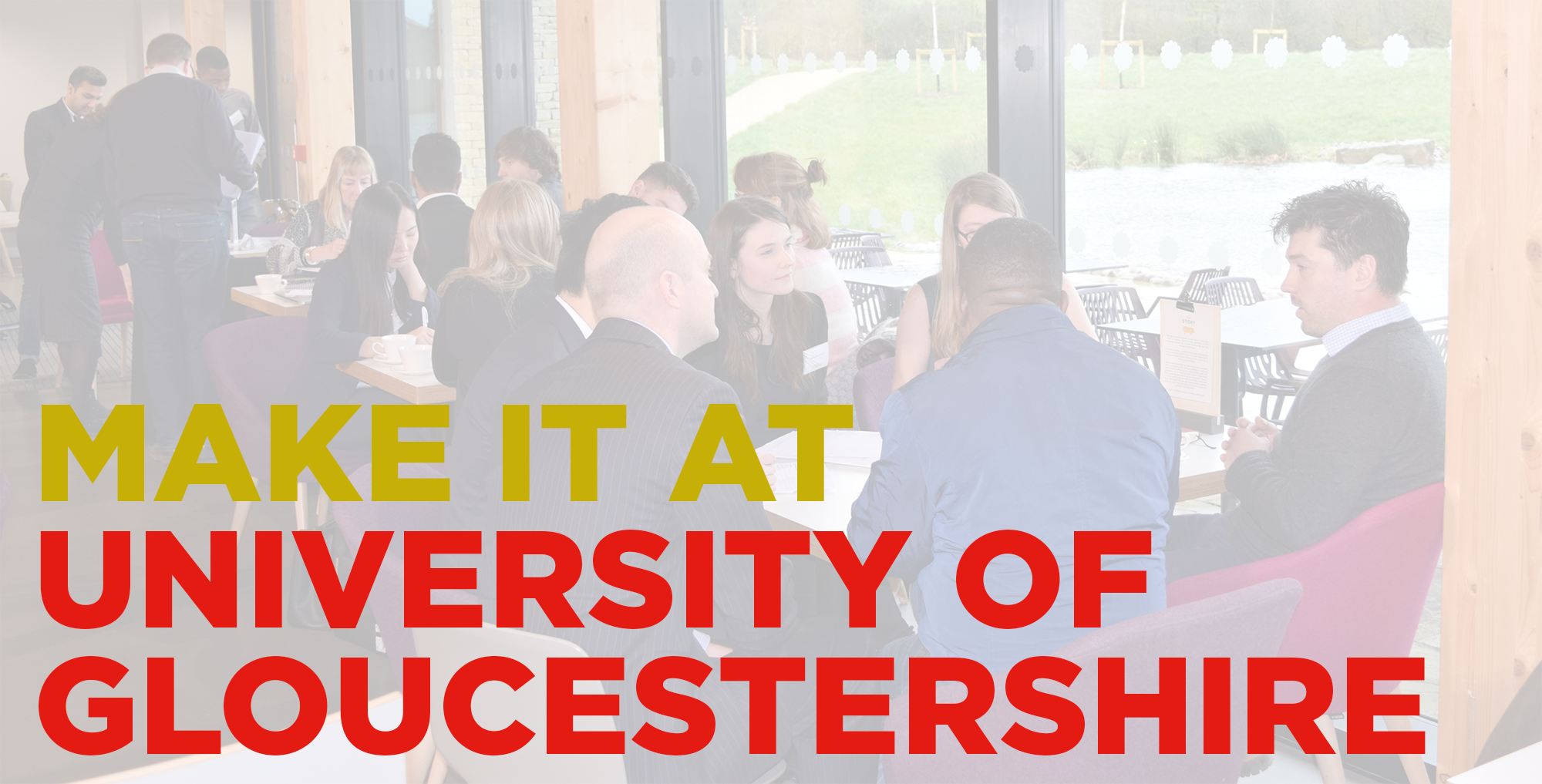 'Make It' with Gloucester Services
When the new M6 cut through the Lune Gorge in 1972, Cumbrian farmers John and Barbara Dunning set up Tebay Services, in partnership with local bakers. It was the first family run motorway service station on the UK road network.
Gloucester Services is the family's newest enterprise and is an innovative, inspiring business.  It utilises the very best food produce and artisans that Gloucestershire has to offer and then creates a sustainable income of which a percentage is donated back into the local community.
Engaging with the programme
Nicola Wildin, Gloucester Services' Local Food Sourcing Manager, was introduced to the Make It programme by Dr Diane Savory, Chair of GFirst LEP.
''I believe it's important for our business to support the Gloucestershire business community and the education sector'' explained Nicola.  ''This exciting new programme provides students with real life work experiences in the business world and will help them develop the skills and attitude they need to make them more employable.''
Nicola decided to include Gloucester Services' local producers and suppliers in the 'Make It' project and asked them to list some key business challenges they faced.  Business School students then met with the producers and suppliers and were asked to come up with suggestions for these issues.
Two students, Andrew Kilby and David Odunaike then worked closely with Mudwalls Farm on a branding project.  Mudwalls supplies Gloucester Services with arrange of fresh, local and seasonal produce.
Business benefits
''I found the whole 'Make It' project hugely beneficial'' said Nicola. ''It united our producers and suppliers and provided me with a better understanding of their individual challenges which is integral to my role and the support Gloucester Services provides to our producer family.
"I would definitely recommend other businesses get on board with 'Make It', it was really rewarding.  I was proud to observe the students and producers engage during the initial event and to see the outcomes they achieved.''
Andrew Kilby, Student Placement, Gloucester Services
Andrew's main objectives for signing up to the 'Make It' programme were to grow his contacts and make connections, to help with his personal development.  Andrew is 23 and taking Level 5 Business and Management.
After being selected to work with Gloucester Services, Andrew and fellow student, David Odunaike, were invited to meet with one of their suppliers, Mudwalls Farm, who provide the Services with fresh local and seasonal produce.
They worked with Mudwalls Farm for a period of 2 months, researching their business and suggesting recommendations on how to expand their product lines and build brand awareness through the use of social media.
How did you benefit?
Andrew thoroughly enjoyed his time with Gloucester Services and Mudwalls Farm.  He believed it helped to improve his communication skills, build his confidence and was a great business experience.
''It has developed me across the board'' he explained.  ''I honestly believe 'Make It' has helped me grow as a person and as a student.  I've also made several key contacts who I feel confident in reaching out to in the future.''