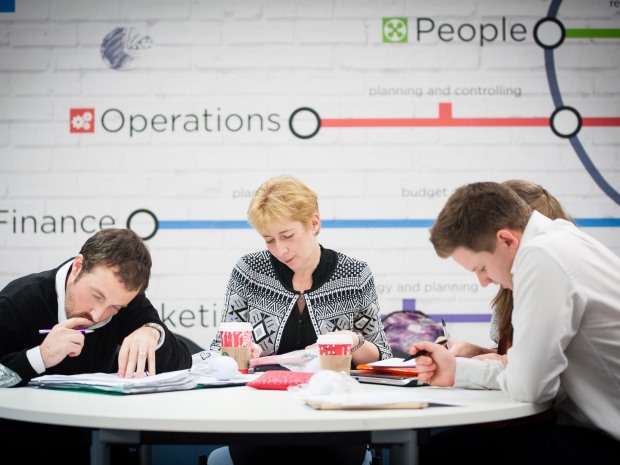 Start and Grow Enterprise help freelancers, entrepreneurs and new businesses to grow.
Whether you've started your journey already, or you're still mulling it over, their range of free support is designed to help you make intelligent, informed decisions. Better yet, thanks to funding from the the European Regional Development Fund and the University of Gloucestershire, everything is free.
They've helped 1,000 big thinkers to bring their businesses to market in Gloucestershire, invested more than £300k in supporting small businesses, and have given 10,000 hours of advice, guidance, consultancy and events. With more to come!
Small businesses form the backbone of the UK economy. In 2020 there were 5.7 million micro businesses in the UK comprising 96% of the companies in existence. A friendly and accessible service to offer entrepreneurs' advice and support is an essential ingredient for the Gloucestershire business community. That's just what the Start and Grow team provide.
Start and Grow Enterprise has assembled a range of expert advisers to deliver training courses, workshops and 1-to-1 coaching on a diverse range of subjects, from cash flow and tax requirements to digital marketing and sales strategies. Helping you as a new entrepreneur, or budding freelancer, to succeed.
No established entrepreneur in the UK started off knowing everything about business. You have a passion for your field, but maybe lack the knowledge to market your business, or need some expert advice to manage your precious time efficiently.  It can be an isolating, stressful, and competitive experience to start your own business.  But with the right advice and community, it needn't be.
Start and Grow Enterprise have collated an interactive flip book to illustrate the impact their programme can have on your businesses, as told by a selection of their clients. Their free support can make the difference between survival and success, and your confidence as a entrepreneur.
Since going through Start and Grow, we've got our first premises and hired two full time staff.  Our website is 1000x better than it was before and our message is really clear, and we've also won awards, which is great.

Anybody starting a new business, anybody with an idea but is unclear on how to start, anybody with an area within their business where they're really struggling, I would 100% recommend them to go to Start and Grow. – Carla Maclean, Owner of Carla's Captivating Content and Start and Grow Client.
To benefit from this support, sign up on the website www.startandgrowenterprise.uk or contact startandgrow@glos.ac.uk.