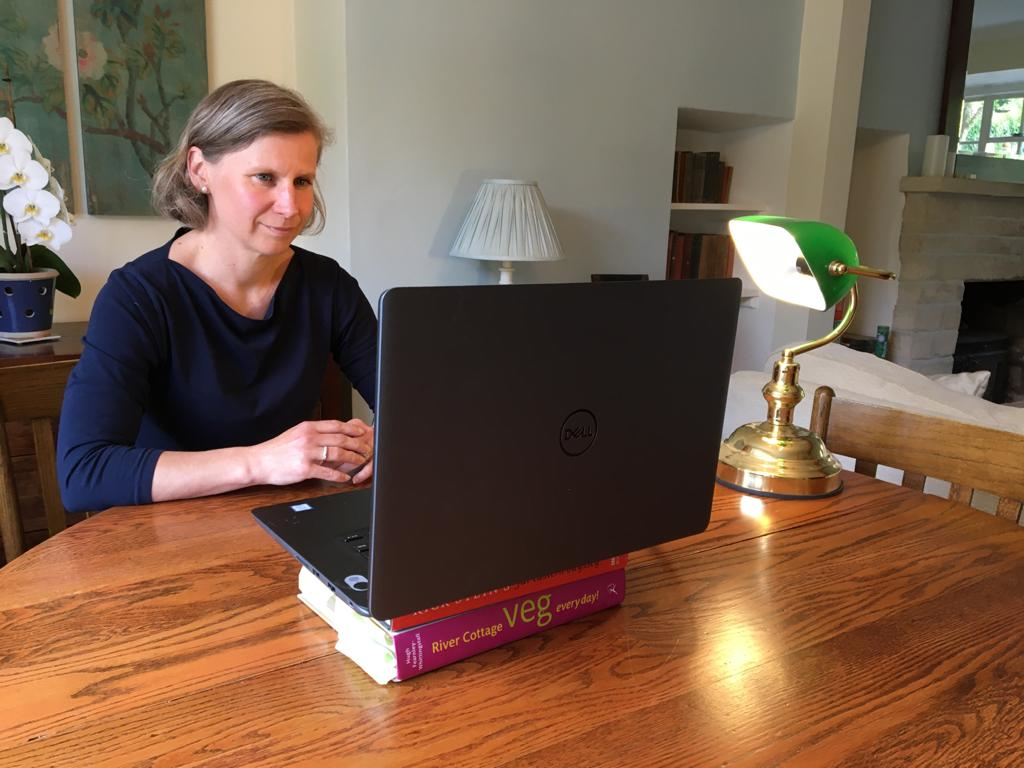 This post was written by Liz Collins of Corinium Language Associates. Based in Cirencester, Corinium Language Associates is a one-stop shop for everything language-related.  They offer multilingual recruitment, language training, intercultural training and translation and interpreting services to businesses across the UK.  They pride themselves on their flexible, personal and professional approach.

As part of our Gloucestershire Expertise series, we are giving leaders the opportunity to share their knowledge and experience, to help other ambitious enterprises grow. If you would like to contribute to the series, please email marketing@thegrowthhub.biz.
Top Tips for virtual interviews
With businesses following guidelines around social distancing, virtual interviews are a good alternative to face to face ones.  If you are in the happy position of needing to hire staff, we have highlighted a few tips to help you find the right employee for the job and give a great impression of you and your company online.
Communicate clearly with your candidate before the interview
Your candidate will feel more confident and relaxed if they know what to expect from the interview.  Let them know whether the interview will be by phone or video well in advance, and who their interviewers will be.  Give them rough timings so they can also inform the rest of their household how long to avoid streaming or making noise.
Consider very carefully which platform to use and that it is easily accessible for the candidate and on your work computer.  It may be sensible to use a more widely available platform for the interview process if your normal work one requires installation of an app. 
Consider whether your candidate only has a mobile.  If tests are involved, will these need access to a laptop?
Check technical set up and test run beforehand 
Just as you will expect your candidates to be well prepared, so should you.  Check that you are very familiar with the platform you are using, that your internet connection is strong and your headset/microphone/speakers are working.
Recording the interview
Some platforms allow you to record the interview, which can be great for getting a second opinion or comparing candidates.
Check that your Data Protection Policy is up to date beforehand, and the candidate is aware they are being recorded. You will probably want to delete the interviews once a decision has been made.
Optimise your physical space
You need to be clearly visible to your candidate.  Lighting and camera position are key, so aim for a natural light source in front of your face, avoiding strong light behind you as this will create a silhouette.  If your platform allows it, blur your background or use a neutral or company one.
Ensure that the camera is slightly above your eye-line, level with the top of your head.  Ideally, sit back from the camera so you don't appear too imposing or distorted. 
Aim to look at the camera so that you are making eye contact with the candidate and they feel you are listening attentively.  Putting a sticker next to the camera can be a helpful reminder!
If working from home, prepare your household so you can keep background noise and disturbance to a minimum.  If this may be a problem, investigate noise reduction apps such as Krisp. 
Avoid wearing white or black as well as stripes and patterns.
The interview itself – don't reinvent the wheel
Conduct the interview as you normally would, starting with introductions, engaging with the candidate, asking open-ended questions.
If there are 2 interviewers, plan carefully who is asking which questions to avoid confusion.   
There is often a lag on video or VOIP calls so make sure you allow a moment for the candidate to answer, especially if English isn't their first language and they need to formulate a response.  
Consider a virtual tour of the office and surroundings or showing some photos during the interview via screenshare to give the candidate an idea of your workplace. 
Consider minimising your body and hand movements as rapid movements sometimes look jerky on screen. 
Right to work checks
Right to work checks in the UK have changed during Covid-19.  You can now do them online over a video connection and this is a good opportunity.  Remember to let your candidate know in advance if you plan to do this! The latest guidance is available online here. 
As ever, be aware of unconscious bias
Try to separate the interview itself from possible technical hiccups.  Not all candidates will have easy access to a quiet, uncluttered space, laptop with high quality webcam, and excellent Wi-Fi.  Keep this in mind before judging them as unprofessional.
Be mindful of cultural differences which may lead to potential misunderstandings or wrong assumptions on either side.
Be prepared for questions from the candidate
They may well ask you about remote working, the onboarding process, how your company has dealt with the lockdown so far and their probation period if working remotely.
And finally, good luck with your process and in finding the perfect candidate!