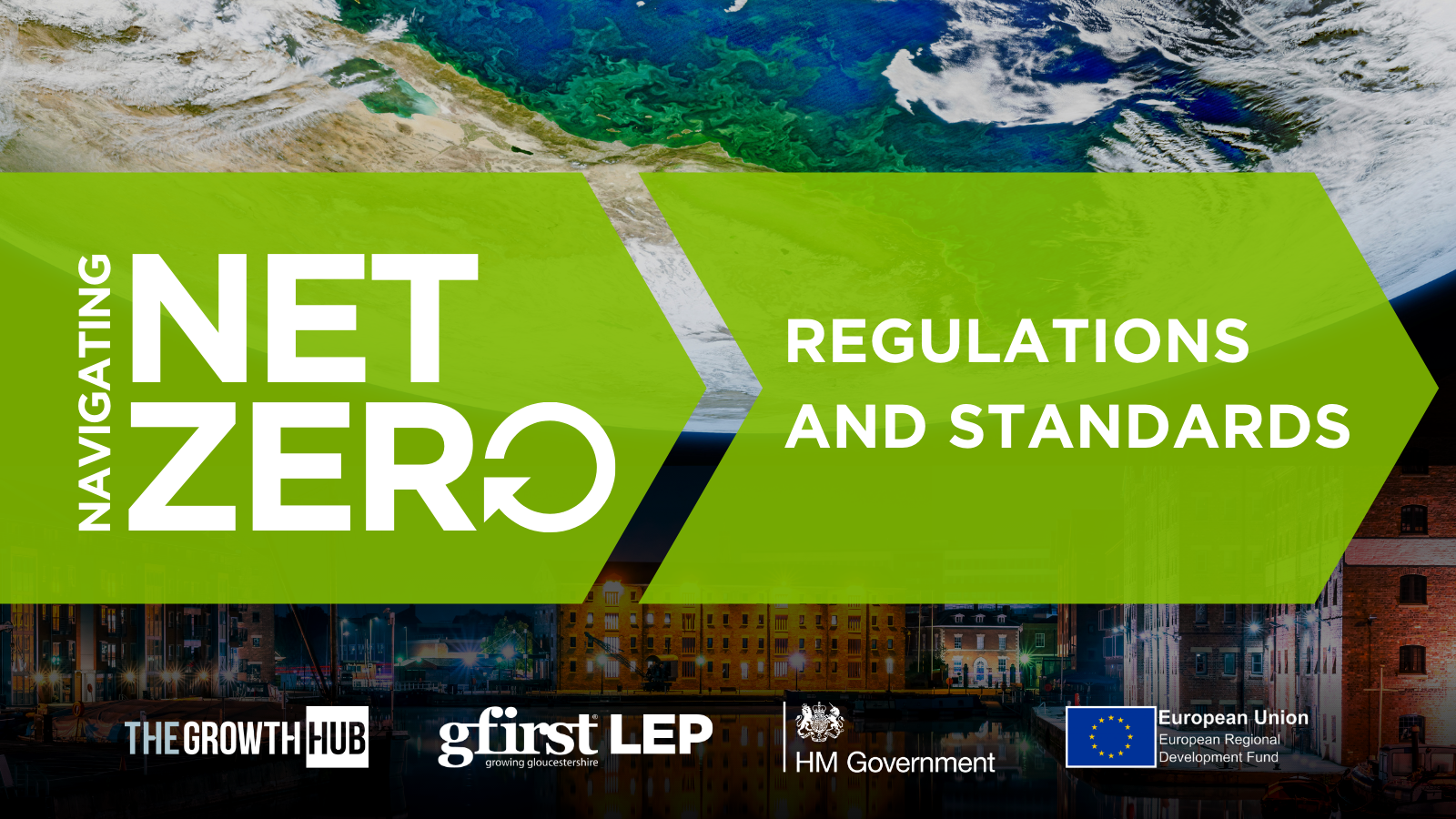 When the UK signed the Paris Agreement, it committed to making it a legally binding requirement. On 27 June 2019, it became the first major economy to pass a Net Zero emissions law.
That law requires the nation to reduce all greenhouse gas (GHG) emissions to net zero by 2050, as opposed to the previous target of 'at least 80% reduction from 1990 levels.' At the time of signing, it was 42% of the way there. By April 2021, the UK enshrined a new target in law - a 78% reduction by 2035. How? By incorporating aviation and shipping emissions in the Carbon Budget for the first time – which keeps the 2050 target on track and marks the UK as the most ambitious signatory of the Paris Agreement.
What laws does my business need to abide by right now?
This roundup of publicly available resources is not exhaustive and does not constitute legal advice, please speak to a professional legal advisor before making any decisions.
Obviously with a series of national laws being passed, these will have a trickle down effect that result in localised enforcement to ensure the country meets its commitment. The UK can only meet its commitment if its citizens and businesses play their part.
But did you know that there are already laws in place that promote sustainability and prevent pollution?
The Environment Act 1995 created the Environment Agency, and contains rules which police any person, place, or organisation's impact on: air quality, water quality, contaminated land, and waste.
The ESOS (Energy Savings Opportunity Scheme ) required private sector companies with large numbers of employees (or turnover) to complete audits on their energy usage. The areas affected including premises, transport, and industrial processes.
The Environmental Permitting Regulations 2010 relate to hazardous waste and how we store, treat, move, and destroy it. 
The Waste Framework Directive complements existing waste laws by specifying that any recovery or disposal of waste cannot endanger human health or harm the environment.
The Climate Change Act 2008 introduced Carbon Budgets, which restricts the amount of GHG emissions that the UK can produce in any given 5-year period. If the country overemits in one sector, it will seek to underemit in another (which may mean restrictions on certain businesses.)
The WEEE (Waste Electrical and Electronic Equipment) Directive is the reason you can't dispose of certain appliances and devices in regular bins, whilst the RoHS (Restriction of Hazardous Substances) Directive controls the way we use things like lead and cadmium. Together they control the manufacture, use, and dispose of household appliances, lighting, electronics, and other such devices.
There are several "Producer Responsibility" Regulations that require qualifying businesses to take responsibility for the products and materials that they put on the Market.  These relate to issues such as packaging, batteries and electronic and electrical equipment and all seek to make producers responsible and accountable for facilitating end-of-life waste management services, along with stimulating improvements in product design and material selection.   
Some of these laws are mandated by the EU and may or may not be adopted by the UK, and many of these laws are changed or amended regularly. Please seek legal advice for up-to-date legislation.
Are there any future laws or legislation that I should be aware of?
The Environment Act 2021 represents the largest update of UK Environmental Legislation in decades.  Much of content reflects a post-BREXIT status but also facilitates future changes.  One of the most anticipated changes relates to Extended Producer Responsibility, with substantial changes forecast regarding the Packaging Recycling Note market.
 
Is there environmental legislation to meet when bidding for public contracts?
In June 2021, the Cabinet Office issued a Procurement Policy Note regarding the need to taking account of Carbon Reduction Plans in the procurement of major government contracts.  Contracts with an annual spend in excess of £5m per year will be required to include a documented plan showing how the supplier is reducing carbon emissions.  These plans relate to contract delivery partners too, and as a result the lead contractor is likely to require its supply chain to evidence carbon reduction plans.
 
Where can I find out more?
Sector-specific news organisations such as Ends (https://www.endsreport.com/compliance) and edie (https://www.edie.net/) offer information on compliance matters, including upcoming changes and consultations, as well as narrative regarding best practice.  There are also subscription services and legal and professional service providers that will also be able to provide guidance, and advice.
Further information about public procurement Carbon Reduction Plans, including guidance and templates can be found here: 
https://www.gov.uk/government/publications/procurement-policy-note-0621-taking-account-of-carbon-reduction-plans-in-the-procurement-of-major-government-contracts.   
 
What else can I do?
As a Gloucestershire business, you have plenty of options:
- Complete our climate survey: so that we know your biggest barriers and can put the right support in place to help you overcome them.
- Make a climate commitment: join thousands of fellow SMEs in the same position and work together to make changes to fight climate change.
- Bookmark our Net Zero page: this is where The Growth Hub will be publishing news, events, research, and resources to help local businesses.
- Get in touch for support: speak to our dedicated Net Zero team, who can answer questions, make introductions, and find the answers you need. Email: netzero@thegrowthhub.biz for support.