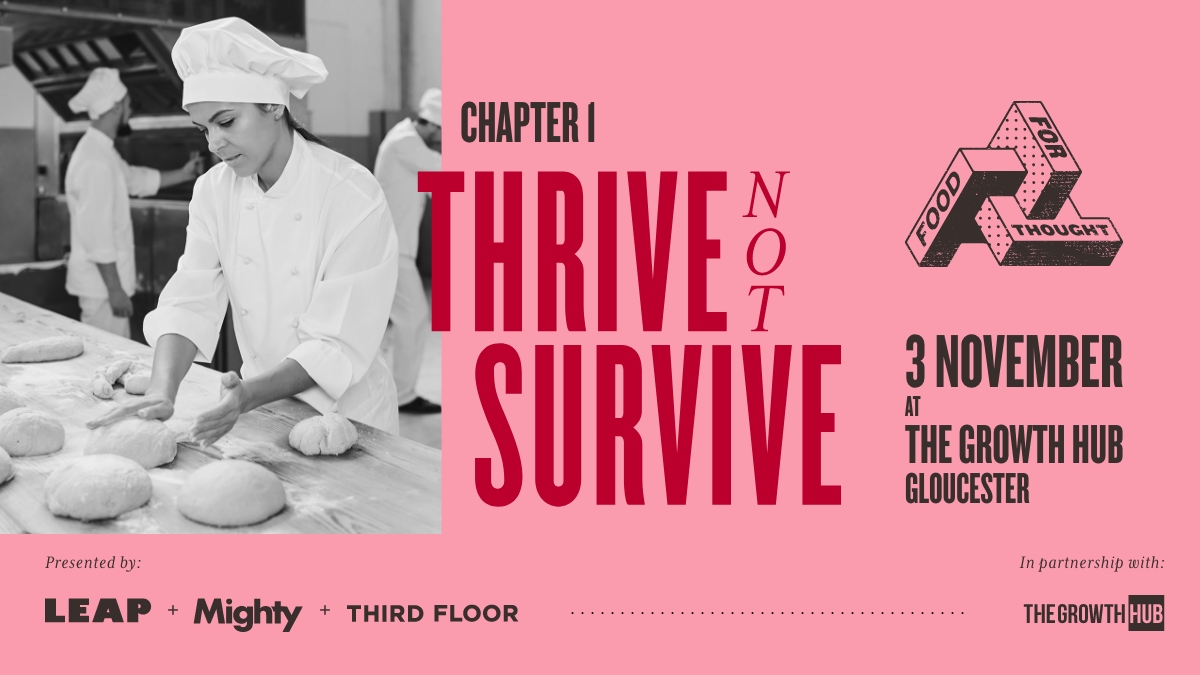 Together with Mighty, Third Floor, and LEAP PR, The Growth Hub is hosting a free event for food producers and hospitality operators to collaborate, share knowledge and help them through the tough trading times ahead.
According to a recent survey by LEAP PR, the top three concerns in the county are energy costs, rising food prices and recession. Food and hospitality businesses are worried about surviving through the coming winter and are faced with unprecedented challenges from the after-effects of Covid, spiralling energy costs, recruitment difficulties, food price rises and looming recession.
The 'Food for Thought' event will bring these businesses together to share experiences and receive actionable advice to help them not just survive, but to thrive over the coming months.
Anyone who produces food in the county or operates a pub, restaurant, hotel or hospitality business is invited to apply for their place at the free event on Thursday 3 November, 8.00am-12.00pm at The Growth Hub, Oxstalls Campus in Gloucester. 
Speakers include Adam Starkey from Futurologist, ex CEP of Green Gourmet and passionate tech advocate, and Peter Backman, expert and commentator on the structure and dynamics of the hospitality sector and its supply chain. There will be plenty of time for networking, panel questions and lively debate.
In addition, attendees will receive expert marketing advice from speakers on the day designed to help them overcome the challenges ahead and create opportunities for their business over the coming months. 
For more information and to apply click here.