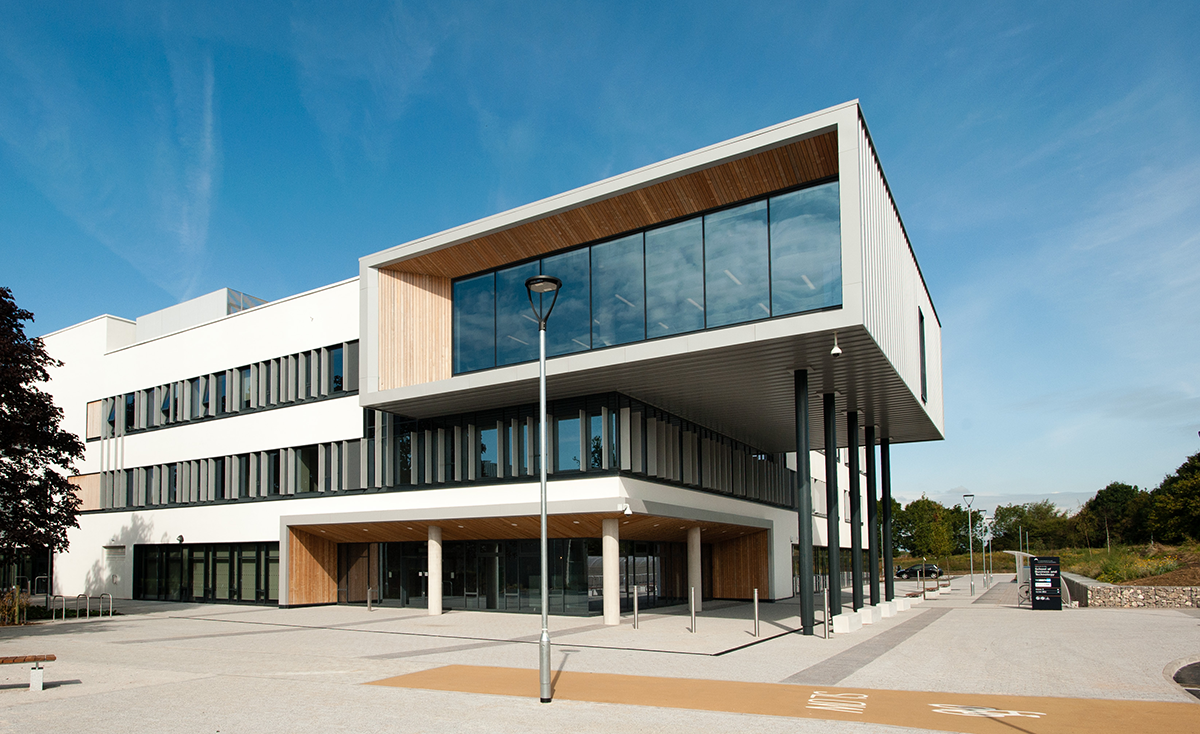 The new Gloucester Growth Hub is now open!
It feels like a long time coming, but we've now moved into our bigger, better, shiny new home. Don't worry, we haven't gone far, and all of your favourites are still here.
To find us, come into Oxstalls Campus as you normally would but instead of turning left into the car park, continue to the mini roundabout and turn right. You'll come through another car park and you'll see the new building beyond it. Our dedicated car park is behind that, it costs £2 per day and is card-only at the ticket machine.
Once you've parked, walk to the front of the building and come through the automatic doors. You'll see us straight ahead, through a set of double glass doors.
Just as before, help yourself to our complimentary tea, coffee and wifi at your leisure. You're welcome to work anywhere in the open space, which is now far more flexible; high tables, low tables, tables with screens, project desks, insulated meeting pods, outdoor seating and much more. We're open Monday to Friday, 8:30am to 5:30pm.
We look forward to seeing you!
And don't forget, if you're looking for direct support for your business, you can apply here.