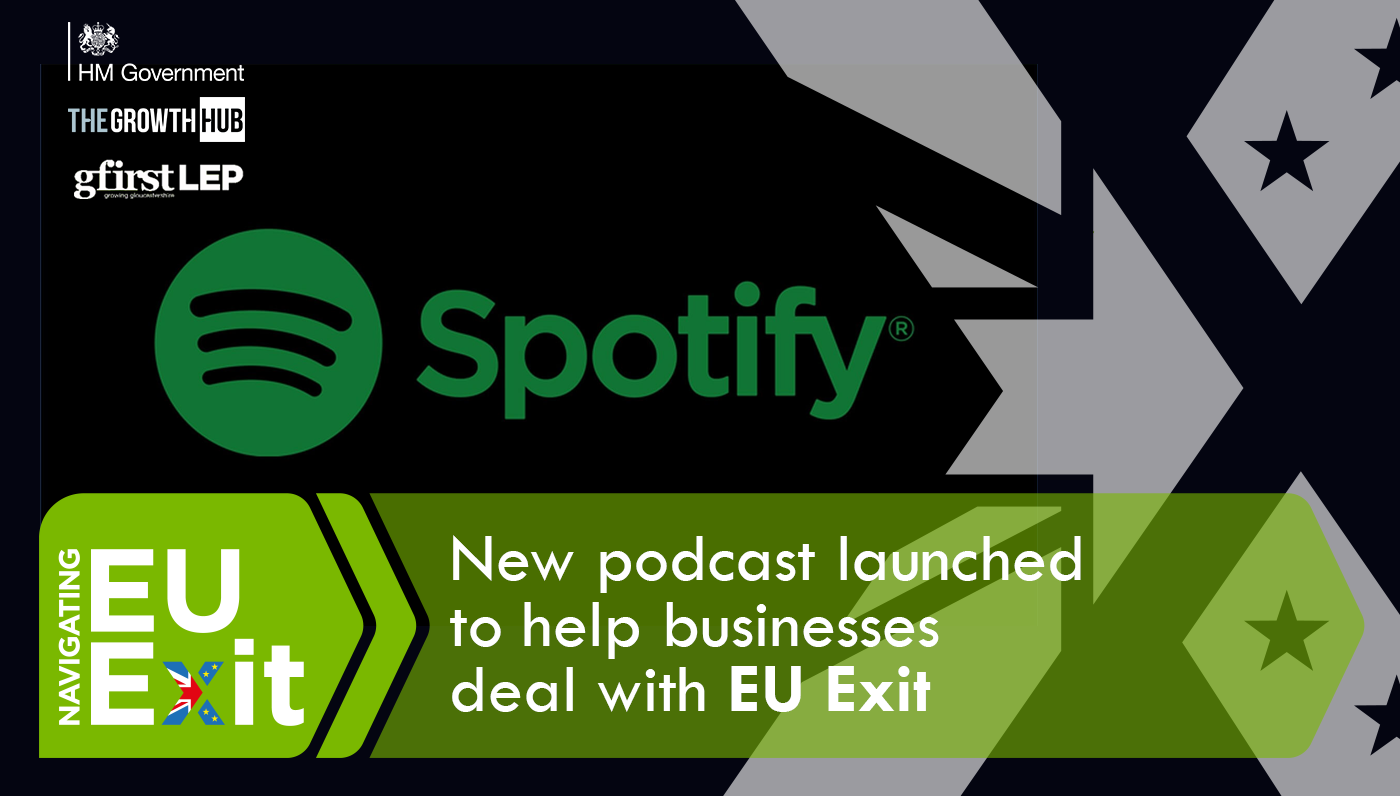 Having the ability to reframe challenges as opportunities is the story of success behind many great businesses, and that's the theme of a new podcast designed to help SMEs do the same when it comes to EU Exit.
Launched as part of the 'Navigating EU Exit' programme of support, this five-part podcast will interview both experts and businesses alike, in order to find the anecdotes, top tips, and insider knowledge, to help all of us move forward.
The first episode is now live on Spotify. We speak to VAT-specialist Rob Case, from Randall & Payne accountants, about what businesses should be doing in order to capitalise on the changes of EU Exit. Using his experience as an accountant, but also noticing the changes occurring within his own workplace, Rob offers his expertise to the listeners.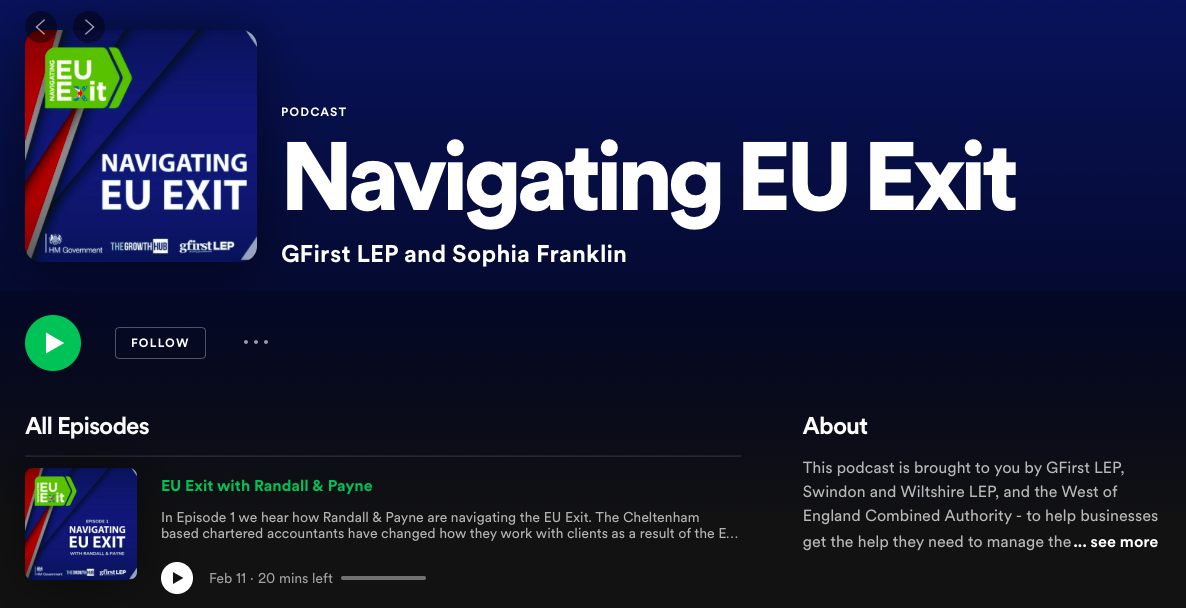 Episode two, airing next week, will feature leaders from one of Gloucestershire's largest employers, Renishaw. The FTSE250 manufacturer runs an extensive international operation, within and without the EU, and so began making preparations as soon as the referendum result was announced. As such, they have a lot of experience to share.
Episode three, also airing next week, will feature Dale Williams from law firm BPE.
Watch this space for more...

If you would like to speak with one of our dedicated EU Transition Advisors, please get in touch by emailing euexit@thegrowthhub.biz and stay up-to-date with more content, news and events by bookmarking www.thegrowthhub.biz/euexit

For the most current and official updates, please visit https://www.gov.uk/transition