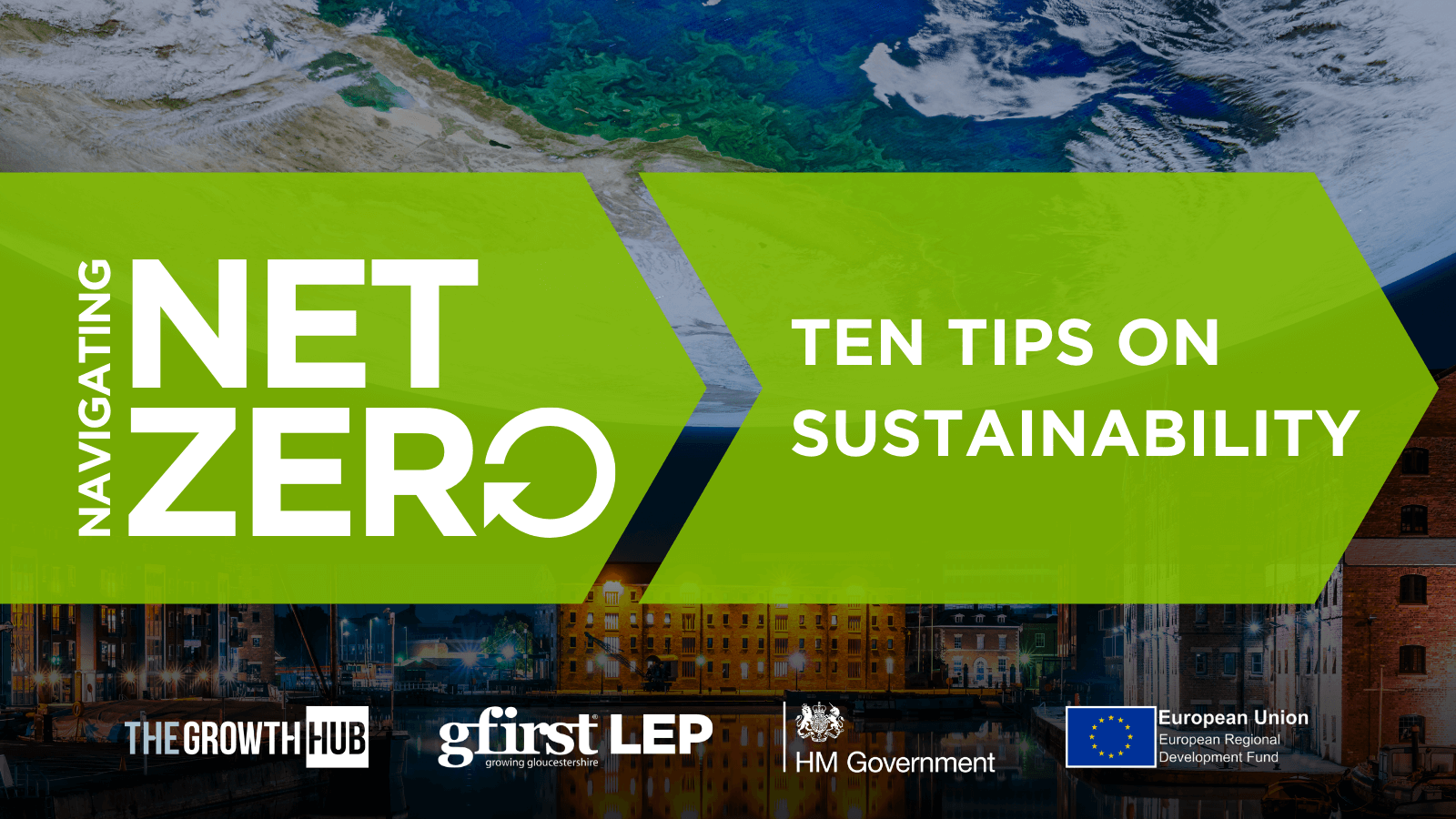 This post was written by Andrew McKenzie. Andrew is a Business Guide at the Gloucestershire Growth Hub Network, supporting businesses with free direct business support. He is a sustainable-business leader focused on helping organisations lighten their footprint as they address the opportunities and challenges of climate change. Andrew has worked across multiple sectors supporting clients to develop and embed purpose-driven strategies within their operations. As a champion of innovative technologies and solutions, Andrew has worked with businesses to improve their resource efficiency, reduce their environmental impact and establish market differentiators.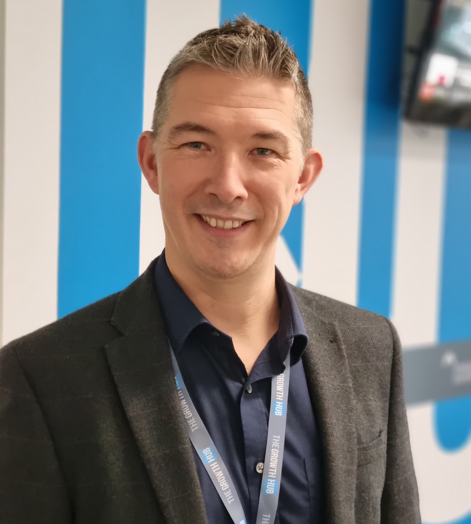 All businesses have the opportunity and potential to be more sustainable – to have a lighter footprint on our environment and to deliver positive social impact. Many organisations are taking the current season as an opportunity to review their activities and consider if there are more sustainable ways of working.
Here are a few tips on making small changes and becoming more sustainable in your business:
Reduce consumption.

The most powerful way to become more sustainable is to decrease your consumption of energy and water. A sustainability plan is an effective way to understand your consumption and make small but meaningful changes in the way that you run your business.
Switch to a renewable electricity tariff.

It is usually easy to make a switch to a different tariff, and the renewable energy tariff does not have to come at a significant premium cost. It is important to buy from a supplier that can provide proof of origin of renewable energy, or even better, choose a supplier that is actively investing in building renewable capacity. 
Choose quality over quantity.

A more expensive product does not necessarily mean better quality and vice versa. Choose to buy items that are durable and will last or are designed to be easy to reuse or recycled at the end of life. It may be more sustainable and cost-effective to lease the product rather than buy it. Check if the supplier has responsibility business practices, such as environmental policy, transparent public disclosures, a Net Zero Carbon target, or has committed to paying living wages as a minimum.
Buy local.

By buying local, you support local suppliers; this builds a resilient local and regional economy and reduces distances travelled of goods and services.
Embrace active travel.

Adopt a new form of travelling to a meeting by choosing to walk or cycle to where you need to get to. You may be surprised by how quickly you get to your destination, and how easy it is to securely park a bike close by. If the journey is further, try the public e-scooters or consider shortening the car journey by parking a few minutes' walk away from where you are going. Active travel is good for your mental and physical health, as well as being good for the environment.


 

Choose video meetings.

Have video meetings where possible to avoid the carbon cost of travel. Avoiding travelling offers more time to connect with, and support, more customers.
Review your packaging.

You may already recycle all paper, ink cartridges and other recyclable materials, however, some of your customers may not. Could you even reuse packaging received? If possible, adopt biodegradable packaging and use water based inks for your products packaging and promotional material. Can you switch to plastic-free materials? Avoid using composite materials that are hard to recycle.


 

Donate unused items.

When having your clear out of unused items, consider if the products could be used by someone else. If you don't use a product anymore, give it to a charity shop or someone you know would make use of it to help reduce waste.


 

Be ambitious in setting targets

. It is better to stretch and fall short when setting sustainability targets. Make sure that you also communicate your targets to your stakeholders so that these targets are taken into consideration when important decisions are being made.


 

Create a sustainability plan.

Look at all aspects of your activities: from the supply chain, through your operations and on to your customers. 

Where are the opportunities to be more efficient with resources? What are the strengths and passions of your team and can these be embraced to deliver positive impact?

Where are the biggest areas of impact? Are you monitoring your impact, and can you measure change?

What changes can be made quickly and deliver quick wins, and what changes need planning, resources and interim targets?

Be authentic in your actions and decisions, as customers and staff can see through greenwash. 
If you are looking for support in being more sustainable in your business, contact Andrew McKenzie and our dedicated Net Zero team via: netzero@thegrowthhub.biz or visit: www.thegrowthhub.biz/netzero