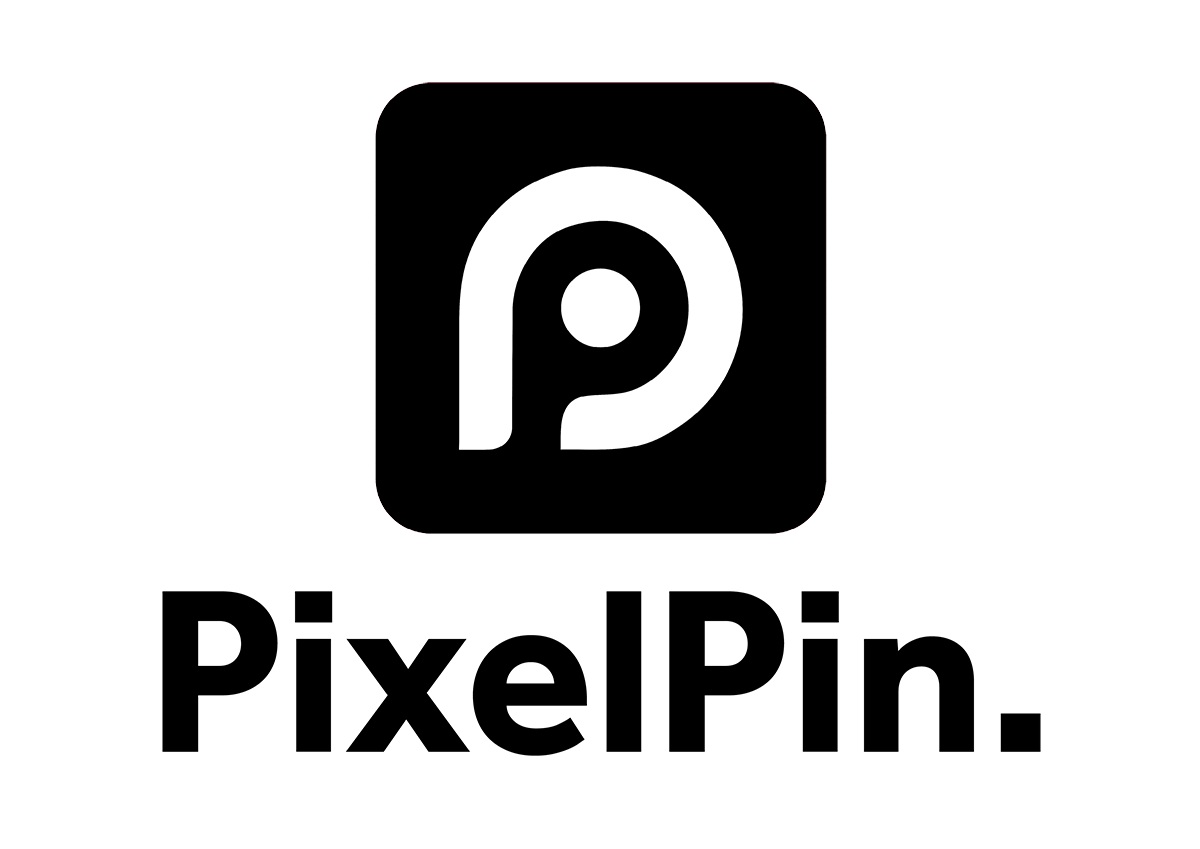 We launched our new website in April this year, with a raft of new features designed to make business support more accessible and more effective.
As part of this ongoing project, and in light of the rapidly-approaching GDPR, we're taking steps to make sure that our service is as secure as possible.
What are we doing?
As of today, we are retiring the use of passwords on The Growth Hub website. The vulnerability of text-based passwords has been a hot topic in cyber security news for a while now, with a number of high-profile password leaks leading to millions of compromised accounts on some of the world's largest websites. We don't want to subject Gloucestershire businesses to this risk.
In step PixelPin; a pioneering cyber security organisation with a goal to replace passwords altogether. One picture, four points, no more passwords.
Eliminating the inherent weaknesses of the traditional text-based format, PixelPin offers a more secure and engaging way of logging into your accounts by asking you to create a new picture-password. Based in Cheltenham, with offices in London and New York, this ground-breaking company is already working with the likes of Windows and BT to create a safer future online.
What does this mean for me?
If you already have an account, you will be prompted to create a new picture authentication.
If you don't yet have an account, you will create your new picture authentication during registration.
Either way, click 'Log in' in the top right of your screen and you'll have the option to LOGIN or REGISTER.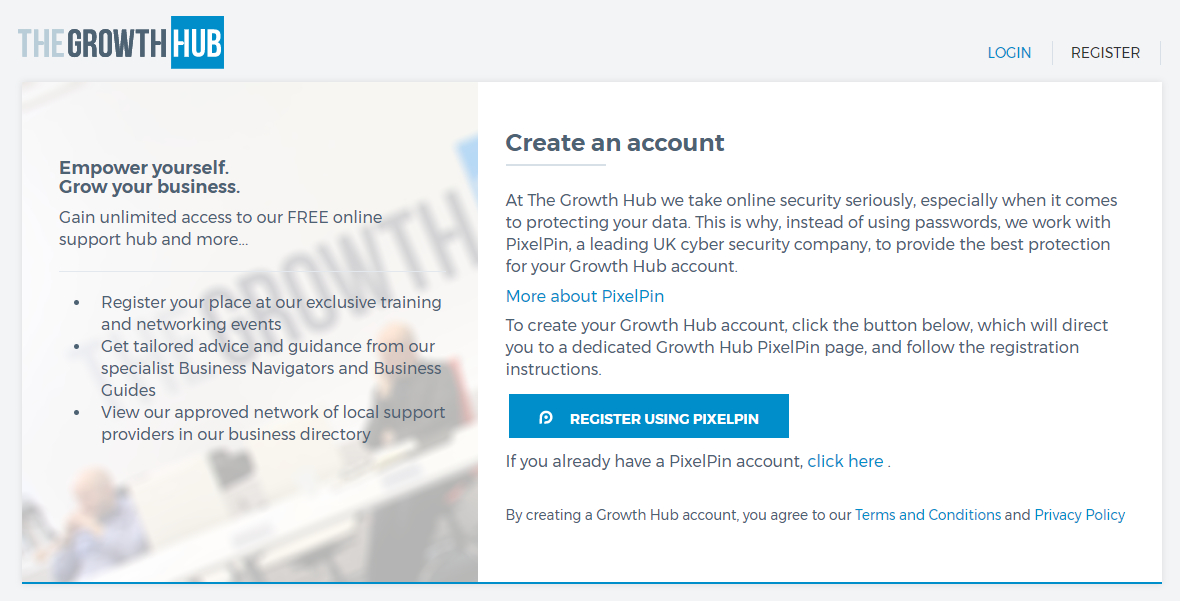 You will be taken to a PixelPin page, with an image of The Growth Hub.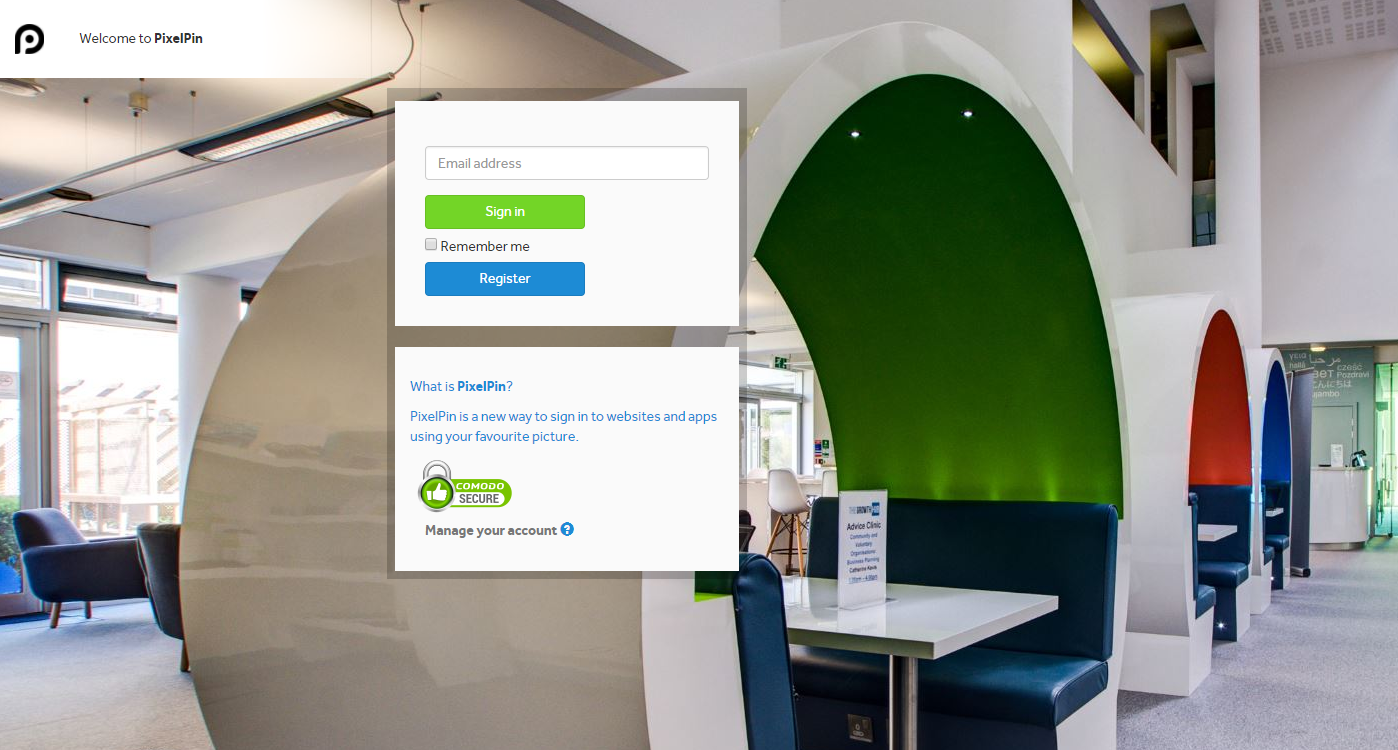 Here, you will have the ability to create your new PixelPin. Click 4 points on the image, click the same points again, and remember where you clicked.
To log in to your account in the future, you will need to click the same 4 points - just like a pin number, but safer.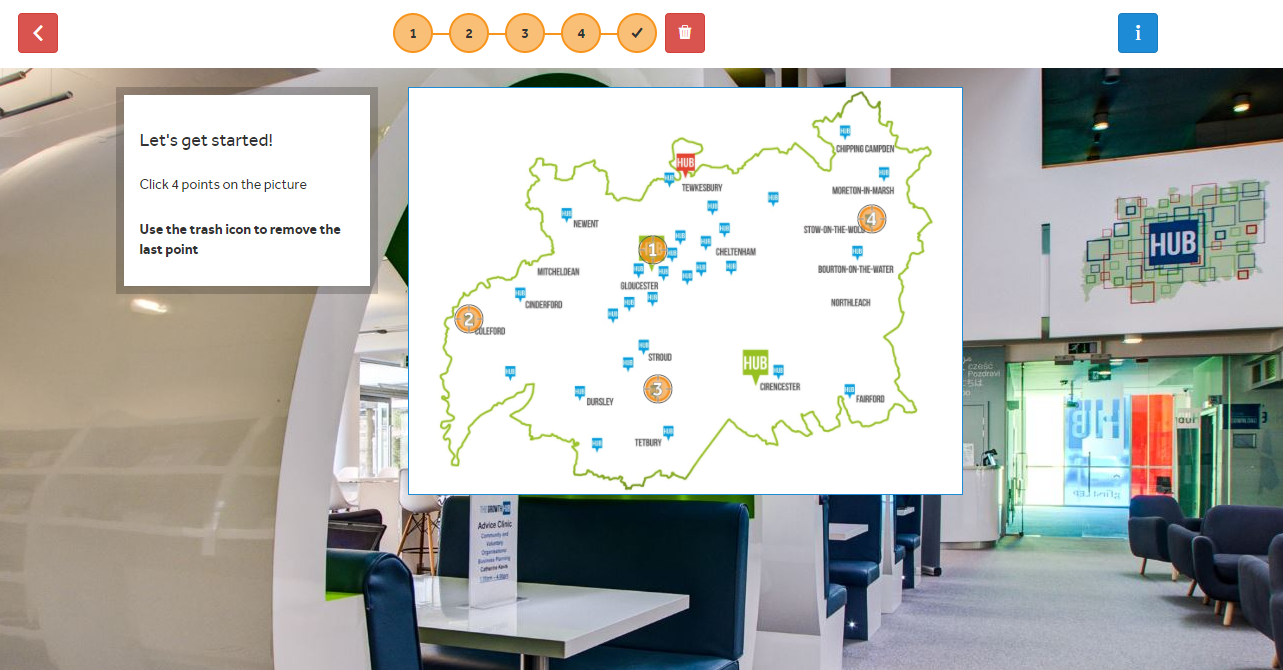 Once you've confirmed your points, you're all done - ready to use your new, safer way of logging into The Growth Hub.
We hope that you'll use your account to access our 1,700+ online resources, to register for our exclusive business growth events and to stay up-to-date with everything we're doing here at The Growth Hub.