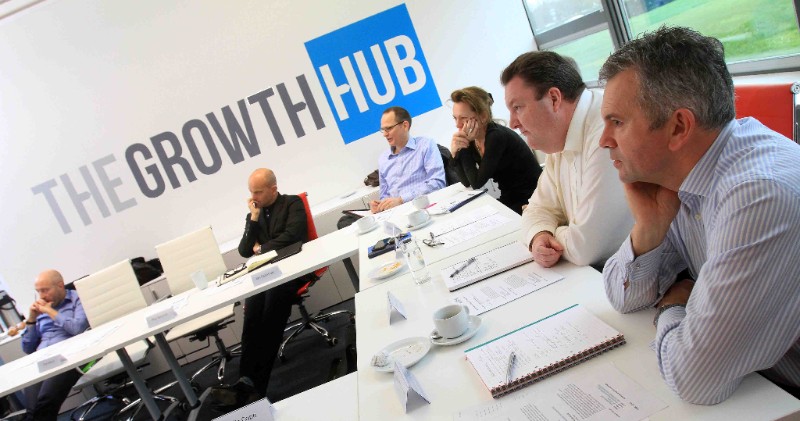 Meet The Mentors is our programme of regular events and activities that gives you the opportunity to put your business in front of the great and good of Gloucestershire.
With 40+ experienced business leaders, our network represents a breadth of industries, disciplines, personalities and mentoring styles - giving you a fantastic opportunity to find the right match to help your business soar.
To express your interest in our Mentor Programme and to check your eligibility for all types of business support, complete this short form.
David Sykes
David Sykes is a highly experienced mentor who specialises in tech start-ups and early stage ventures - software and electronics businesses in particular, and including IoT, cyber security and wireless technology. Following a career working in various high growth British and American companies, he brings a great breadth of experience to the challenges faced by young tech companies who are seeking to grow fast and sustainably.
Debbie Bird
Debbie Bird is a business operational and sales specialist. Previously she has worked from National Sales Manager through to her own shops locally. Now, as coach and trainer she works with local businesses to help them find the future they want. She has been a mentor for 2 years. 'The business owners we see show ambition, with a willingness to develop, this has led to some great outcomes.'
Peter Cain
Peter Cain helps businesses scale and grow.  He has helped lead and direct teams within a succession of small and medium sized technology businesses, getting them organised, putting in place lean process, and developing their people. During this time Peter has evolved tools and systems to accelerate the task of managing a team, and he has gained valuable practical knowledge about how best to guide people through change.
Eve Iravani
Eve Iravani is a small business specialist with experience setting up and running operations in the US, UK and Spain.  She's mentored at the Growth Hub for nearly 3 year, helping both early start ups and established businesses structure and scale-up their operations by providing guidance on strategy, production, pricing, branding and marketing.  Her particular interest lies in identifying export opportunities for UK based products and services.
Alex May
Alex May's varied background makes him an ideal mentor for new businesses. After a 20 year career in automotive engineering, he returned to school, completed legal training at Burges Salmon, the largest law firm in the region, then continued there as a commercial litigator before moving to Burroughs Day, another renowned Bristol law firm. Alex now runs his own firm in Gloucester for commercial clients needing legal advice.
Mark Vincent
Mark Vincent is building a growing Change consultancy business from scratch so has many of the scars associated with such a venture. He has been mentoring since early 2017, using his own business growth experience (learned the hard way) alongside his core consulting knowledge in Change Management. As a consultant, he's helped most of the big names in the music industry (Warner, Universal, EMI) as they have been forced to respond to the relentless disruption in their markets. His particular interest lies in helping aspirational businesses to develop their vision and why it's important then helping them to put the pieces in place to turn their dream into reality. 
Denise Finch
Denise Finch has 35 years banking expertise and has worked in many different industries, helping navigate various sources of finance to fund growth.  She has strong analytical skills and a proven ability to present solid business cases to lenders using various media. As an accomplished mentor, advising SMEs, she acts as a great sounding board and  source of alternative views specifically able to help you address financial issues.  
Nick Rowe
Nick Rowe specialises in employment law and acts for both employers, employees and stakeholders of ranging seniority.  His work also includes the handling of employment tribunal claims of all kinds and he's a qualified and accredited mediator too. Nick's experience of the commercial environment, employment law and how best to engage employees offers a great deal of value to young and ambitious businesses.
And many more...
To express your interest in our Mentor Programme and to check your eligibility for all types of business support, complete this short form.