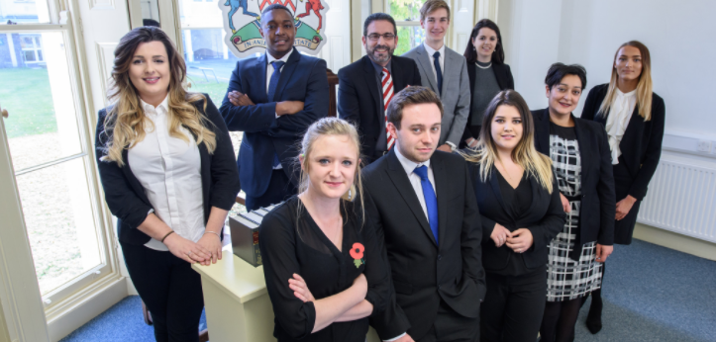 The pro bono student led Law Clinic at Gloucestershire Business School is now open.
The Law Clinic offers free legal assistance to members of the public and local businesses, in areas such as contract, consumer and employment law. They cannot take on clients looking for support with immigration, criminal or welfare issues.
Although the clinic is overseen by one of the School of Law team who is also a qualified solicitor, students are responsible for interviewing clients, taking instructions, researching the law and generally assisting clients in resolving their legal problems.
By creating the Law Clinic the School of Law aims to provide students with invaluable practical legal experience, allowing them to develop key professional skills whilst  enhancing and utilising their substantive legal knowledge and,  at the same time,  to assist local people with their legal problems.
If you have a legal issue that the law clinic may be able to help with then you can email lawclinic@glos.ac.uk