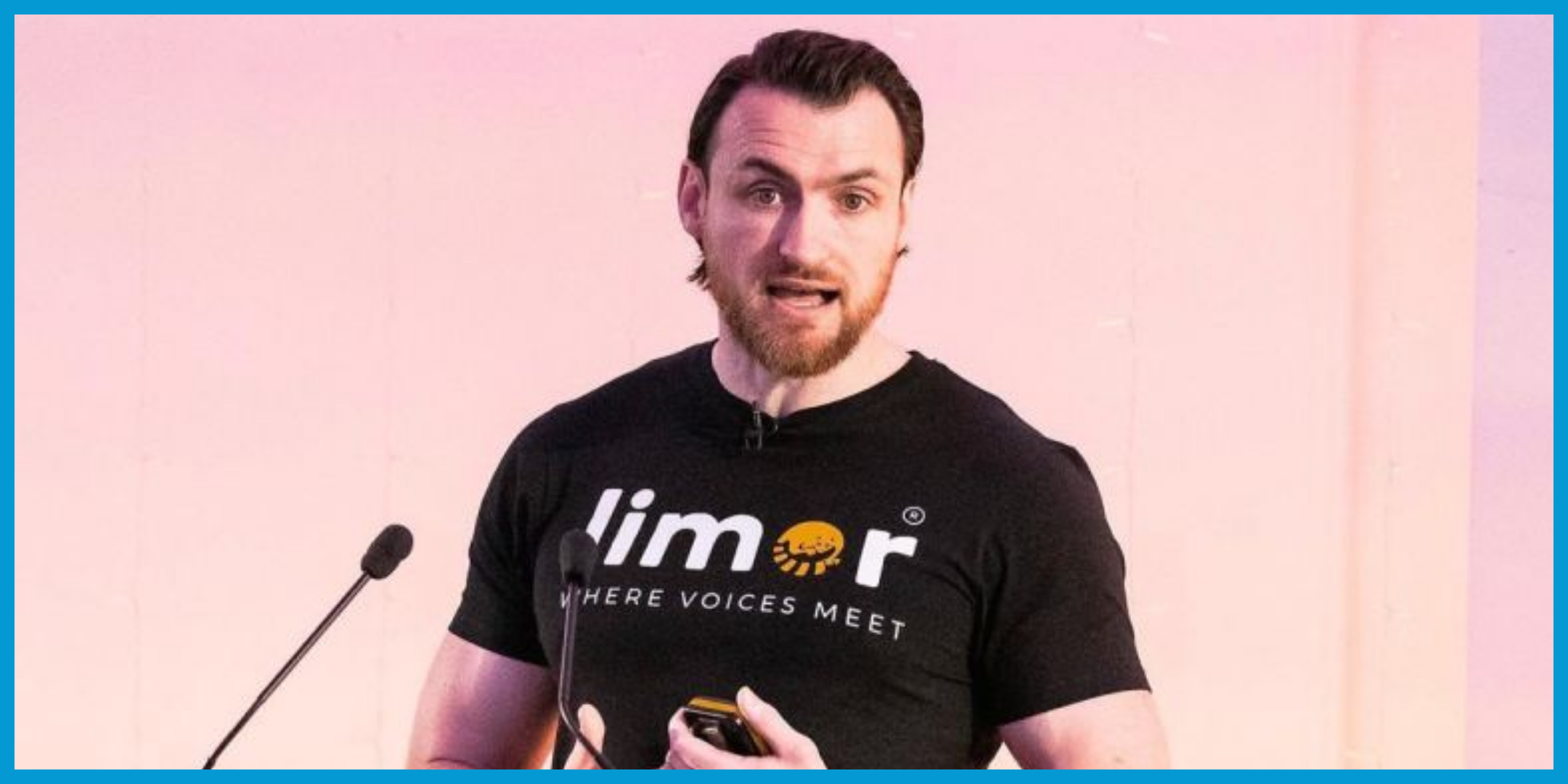 An innovative and interactive podcasting platform, which allows content creators and businesses to produce and edit podcasts on the go, achieved a quarter of a million downloads in just six months thanks to the ongoing support of The Growth Hub.
Recognising the demand for convenient and digestible audio content, Limor, founded by former Glocuester Rugby player, Shane Monahan, is looking to address the barriers associated with podcasting and the perceived need for expensive specialist equipment.
Prior to his impressive rugby career, Shane studied Product Design in Dublin, which, when married up with his natural entrepreneurial spirit, led him to create a platform that sits firmly ahead of the curve considering 72% of publishers are set to focus on podcast and digital audio in 2023.
Shane first contacted The Growth Hub last year. Following an introduction from Growth Hub Business Guide, Andy Kime, Limor has since forged a relationship with the University of Gloucester to explore the benefits of audio learning — whilst also being exposed to funding opportunities and other vital business knowledge.
Alongside its general consumer offering, Limor has recently launched a new business focused 'Limor Enterprise' offering, a content management system (CMS) used to manage the creation, distribution, and modification of digital audio content and podcasts. This allows businesses and their staff to work as a team to share their voice and podcast content instantly to build real, human connections with clients and drive sales — a project which also received ongoing support from The Growth Hub.
Commenting on the success of his platform, Shane said:
There is no doubt that people are consuming audio like never before, with 465 million podcast listeners worldwide and 12 million adults in the UK listening to podcasts weekly. When I first started Limor, most people did not even know what a podcast was, I wanted to help change that and to make podcasting accessible to everyone by making the process easy and interactive. Typically, podcasts are rehearsed, heavily edited and require specialist equipment, however, with Limor, you can record audio content on the go and share directly from your smartphone. This offers an authentic, barrier-free approach to capturing audio content, which as we know, yields an average attention span of around 20-30 minutes, compared to social media at 3 seconds.

I must also highlight that currently, we are in the era of social media yet podcasts are not social — they are like radio in the sense that they are not interactive. Limor changes this by providing an innovative voice comments functionality. Ultimately, with Limor, you don't just talk to your listeners, you can talk with them via voice, sparking real conversation and building authentic relationships. This is where the term social audio stems from.

To become a top 1% podcaster globally is a lot easier than it is in social media. On average, If you get 50,000 downloads on a podcast you are comfortably in the top 1% of creators, whereas on Instagram you would need millions of likes to even get close to the top 1%. The Growth Hub spotted our potential early on and has been an invaluable source of expertise throughout my journey so far. They have a unique ability to expose up-and-coming Gloucestershire businesses to amazing opportunities. For example, Andy's introduction to the University of Gloucestershire and Rob Whitehouse, Senior Lecturer of Digital Business & Management, has been a huge help — offering Limor a whole new avenue in education.
Andy Kime, Business and Enterprise Guide at The Growth Hub, added:
When we first met Shane, his passion for Limor and what it stood for was truly admirable. There is no denying that audio consumption is a growing market in all corners of society. As we've already seen, when we put him in contact with the university, there was instant demand and hopefully the use of Limor will soon become commonplace within educational environments. Gloucestershire is home to some outstanding businesses and to see the achievements of people like Shane really reminds us why we do what we do at The Growth Hub.