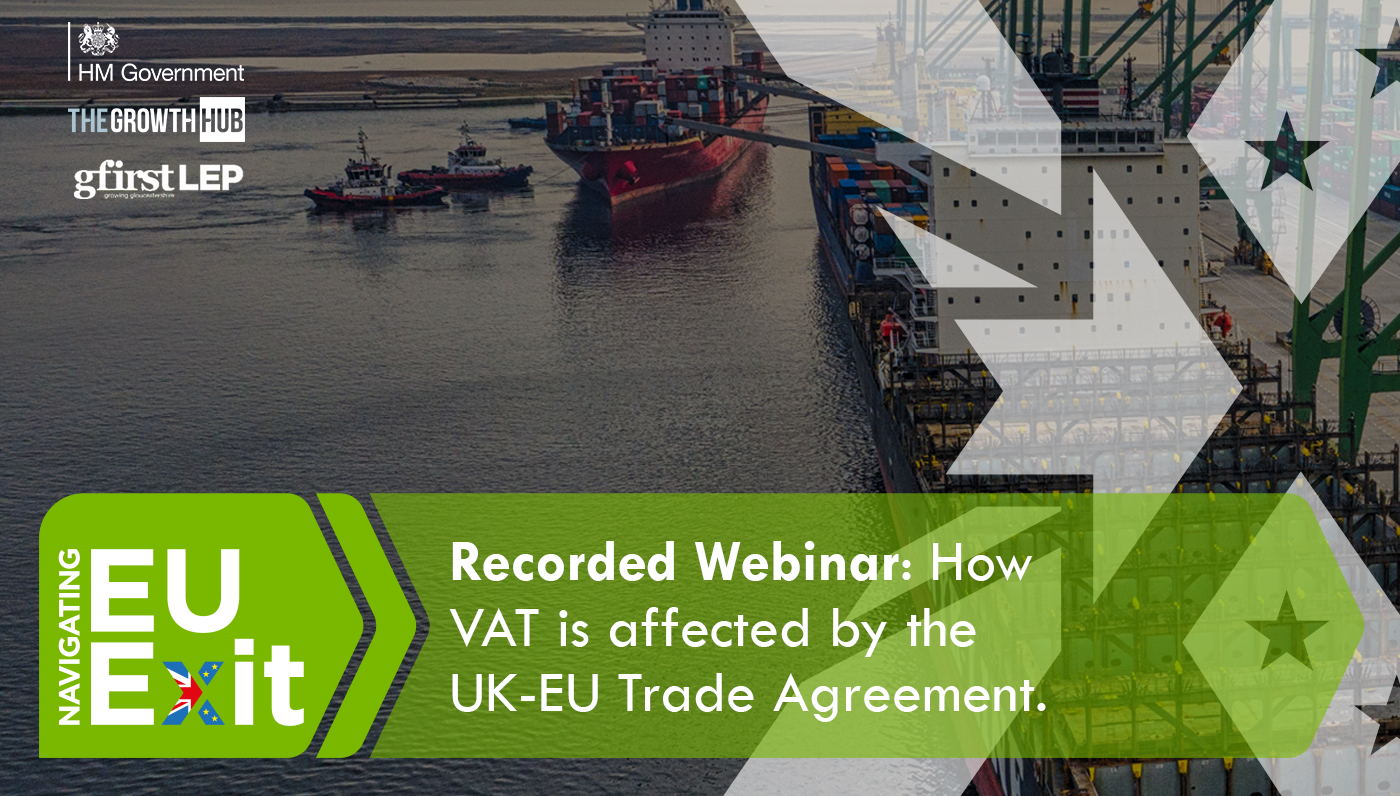 In this webinar, our legal partner Harrison Clark Rickerbys tackled a bone of contention within the EU Exit transition: VAT.
On 1st January 2021, the VAT rules for trade with the EU changed. 
We must now approach trade with the EU in the same way that we do with non-EU member states. Our ability to apply a common set of rules to VAT, and our access to things like distance selling thresholds and online VAT refunds, have now expired.
This webinar was delivered in partnership with Swindon and Wiltshire LEP, and the West of England Combined Authority. For more fully-funded support with the business impact of EU Exit, please contact your local Growth Hub:
Gloucestershire Growth Hub | Swindon and Wiltshire Growth Hub | West of England Growth Hub