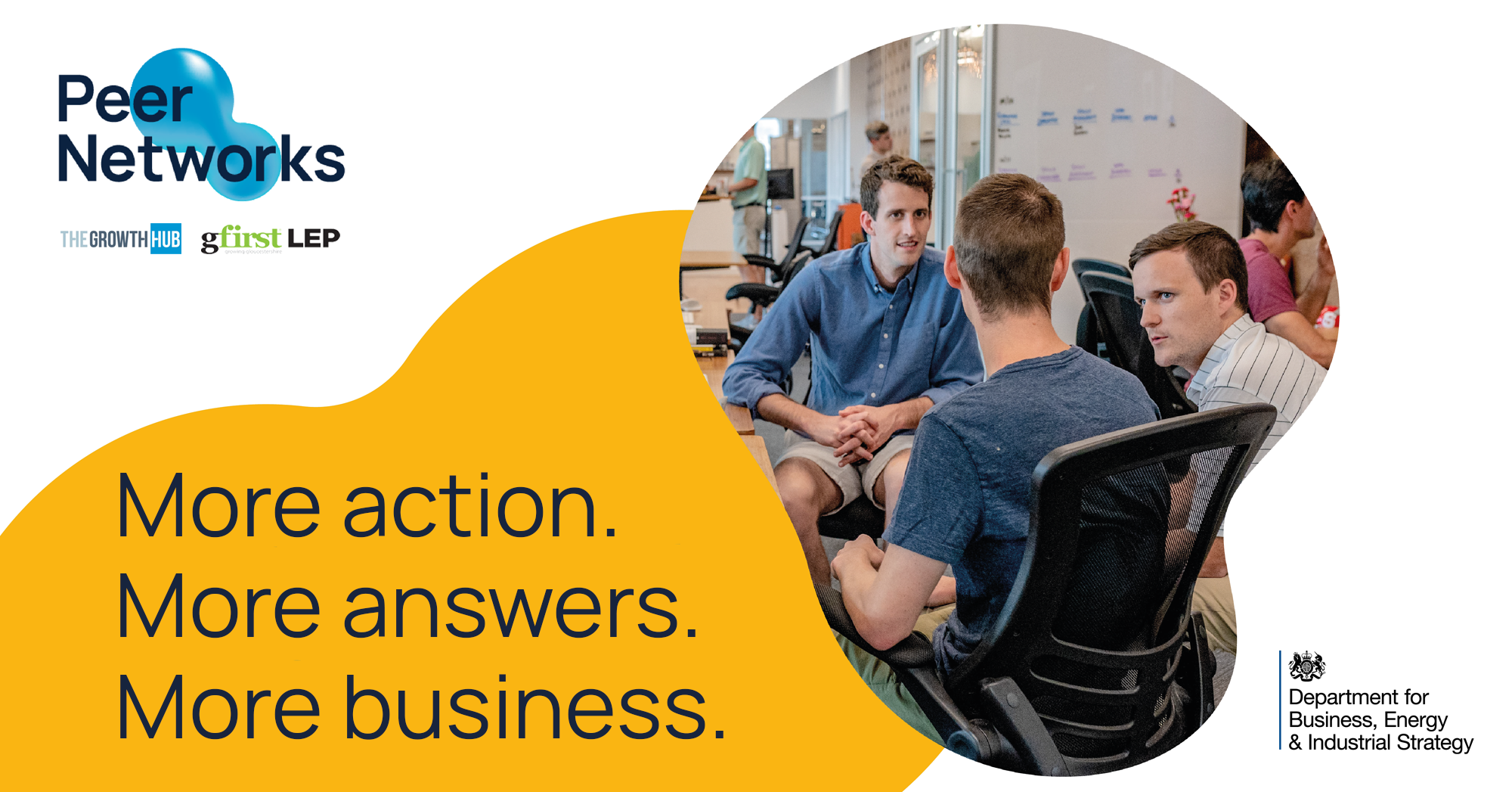 Hot on the heels of a successful year-long trial, the Peer Networks programme is returning for 2021. This new and unique approach to business support sees leaders grouped together to solve similar problems, or sector-specific challenges, without having to find, pay for, or rely on expensive consultants.
(Interested? Apply now to join a cohort this September/October 2021.)
Leaders work in specific groups alongside those in similar sectors or situations, which means less small talk and more direct action. In 2-hour zero-cost workshops, taking place over 12 weeks, these will allow participants to share their own lessons and learn from those who have already been-there-done-that. Led by trained facilitators, each workshop is designed to produce solutions and answers, as well as build a trusted network for the future.
The Peer Network programme allows business owners that opportunity to come together in a space where they can be open about the fact that they don't have all the right answers for how they should be running their business at the moment. It's an amazing opportunity for them to relieve some of that burden and be open about how stressful it's been over the last few months. And that sense of shared understanding has helped to add a level of resilience to the business owners that wasn't there before. 

Dr Sarah Underwood, Peer Networks Facilitator
Over the 12 weeks, participants also have the opportunity to work one-on-one with the facilitator, for free, to dive into more specific or complex challenges, and develop changes in personal behaviours. The success of Peer Networks to date has seen groups continue to work together and support each other's businesses, based on the strength of relationships built throughout the programme.
Cohorts are made up of no more than 11 business leaders, who are either in the same sector, or facing the same type of challenge, and run with absolute confidentiality:
Peer Networks is a really good opportunity to speak to other businesses about the problems we've encountered, how we've got over them, what's next for our business, and ways we can work with other people in the future. After our first session I spoke to another participant and we will be doing business together next year. We would never have known about one another if it wasn't for Peer Networks.

Joe Campbell, Business Owner
Gloucestershire's Peer Networks programme is open to leaders of businesses which:
Are at least 1 year old
Employ 5FTE
Had a pre-COVID turnover of £100k+
And will be divided into the following cohorts:
Manufacturing
Construction
Agri
Food & Drink
Professional Services
Voluntary & Community Services
Strategy & Risk
Digital Transformation
Innovation & Productivity
Digital Marketing
Supply Chain Management Onshoring
Places are extremely limited. Don't miss out on joining Peer Networks. Apply to join our September/October 2021 cohorts today or email us at: peernetworks@thegrowthhub.biz for more information.