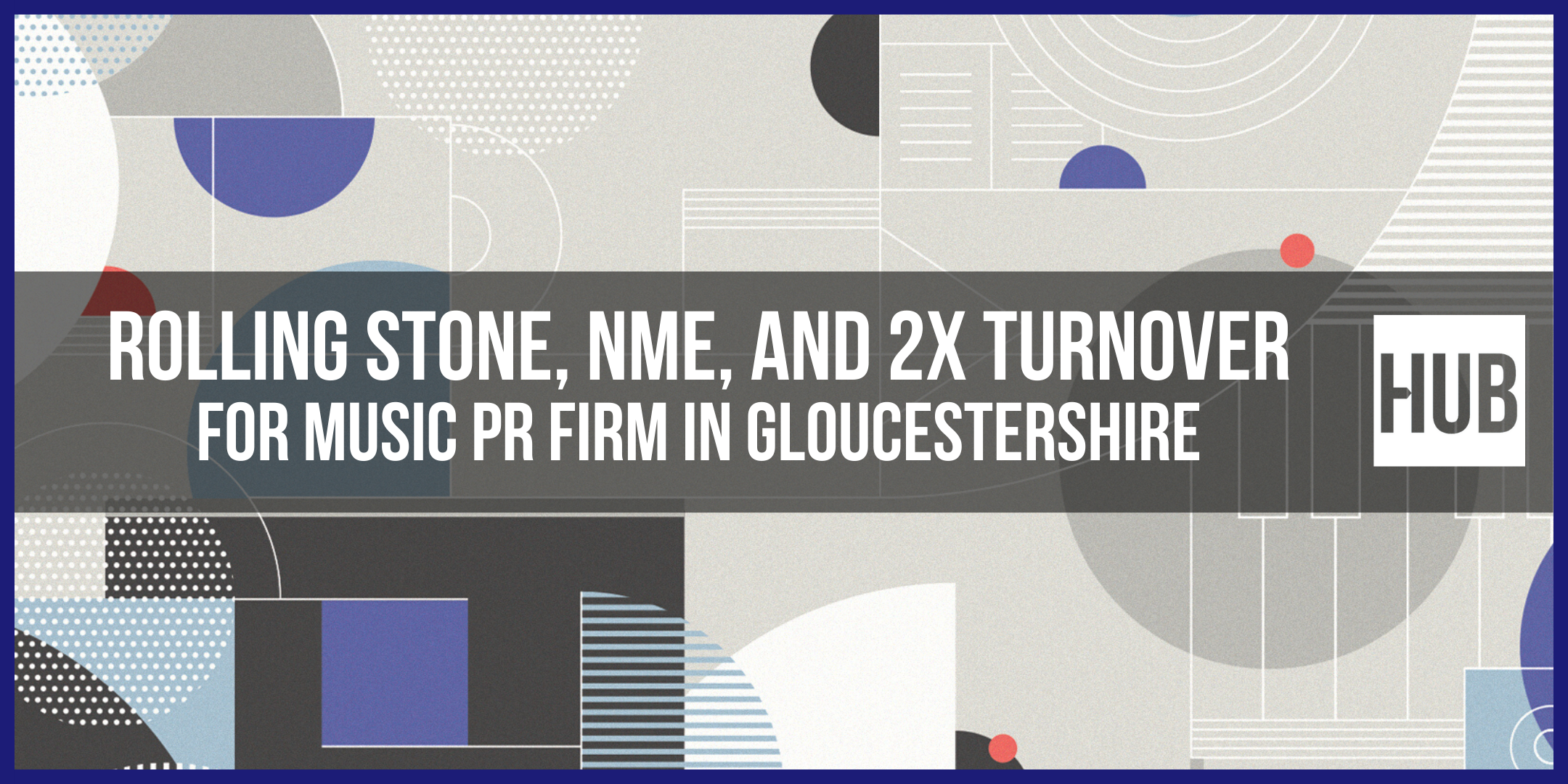 Plus Music PR, a specialist Gloucestershire PR agency, has seen its turnover double since working with The Growth Hub.
Its founder, Lewis Abbott, got in touch with us following a surprise boom in business which led to working closely with the likes of Rolling Stone and NME.
Taking pride in offering transparent and affordable campaigns for record labels, management companies, and independent artists – Plus Music PR is making international waves in a highly competitive industry, right from the heart of Gloucestershire.
Commenting on his work with The Growth Hub, Lewis said:
"When I first got in touch with Andy from The Growth Hub, the business was very much in its early stages and I didn't quite anticipate how quickly it would go on to grow. When starting a business, there is so much that can go wrong and so many opportunities that you might miss, which is why having a sounding board like The Growth Hub is so important. We initially sat down and mapped out three years, and it was at that point that I just fell in love with the commercial side of running a business. Our team is continuing to grow, and so are our ambitions, so I'm really excited about what the future holds."
Having started his career as a writer and performer, Lewis' first music role was as an unpaid intern at a music management company, where he realised the expensive and unpredictable nature of PR, and began working on in-house campaigns. He eventually established Plus Music PR in the spring of 2018, alongside his internship and part-time retail role. The business has since grown to service clients based internationally and prides itself on offering 'Honest PR for Honest Artists'.
Commenting on Lewis' success, Andy Kime, Business Guide at The Growth Hub, added:
"When I first met with Lewis, it was evident that he had a real grasp of the music industry and the exact service he wanted to offer. This level of passion makes our role so much easier and eventually we ironed out a solid growth plan, which has since seen his business go on to great success. The formative years of a business are crucial and it's no secret that many go on to fail. At The Growth Hub, we look to minimise this risk and offer guidance, support and resources to ensure that local businesses put their best foot forward in the competitive landscape — and I think it's safe to say Lewis did just that!"